Fred Rogers, the host of the children's television program Mister Roger's Neighborhood, wrote hundreds of letters to hundreds of pen-pals, his friends, during his lifetime. One of his pen-pals was Westminster College adjunct professor Todd Cole. Cole is known widely across Motherfair as our own Mister Rogers. He teaches, sings, writes books for children, and almost always wears the signature Mister Rogers-esque sweater.
Cole is a member of the WC class of 1983 for his Bachelor's Degree, and class of 1991 for his Master's degree. After graduating from WC, Cole taught for 34 years at Laurel Elementary School in New Castle, PA. Of his 34 years of teaching the next generation, he spent 25 instructing First Grade and nine instructing Fourth Grade.
Cole first became acquainted with Rogers during his stint in First Grade. He assigned his students to write letters to Rogers throughout each school year. Rogers would write back to each of the kids, beginning the cycle of ongoing communication and relationship between Rogers and Cole.
"I don't think he knew me [specifically] until an event in my life," Cole said, "One of my students died of meningitis and [Rogers] caught wind of it. He left a message on my machine telling me how special it was that [the student] had me in his class. I wrote back and we started a lifelong friendship from then on through writing but also through his Land of Make Believe."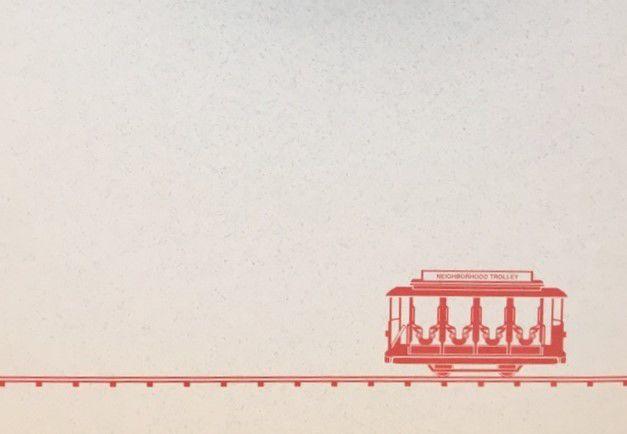 Rogers wrote to Cole on stationery personalized with an image of the trolley car that moved through his Land of Make Believe.
The two wrote to each other about everything.
"There was a time I told him I longed to be married and have children. He very quickly wrote back and said some of his favorite neighbors were unmarried and had very fulfilling lives. He wrote, 'I felt that was something you needed to hear,'" said Cole.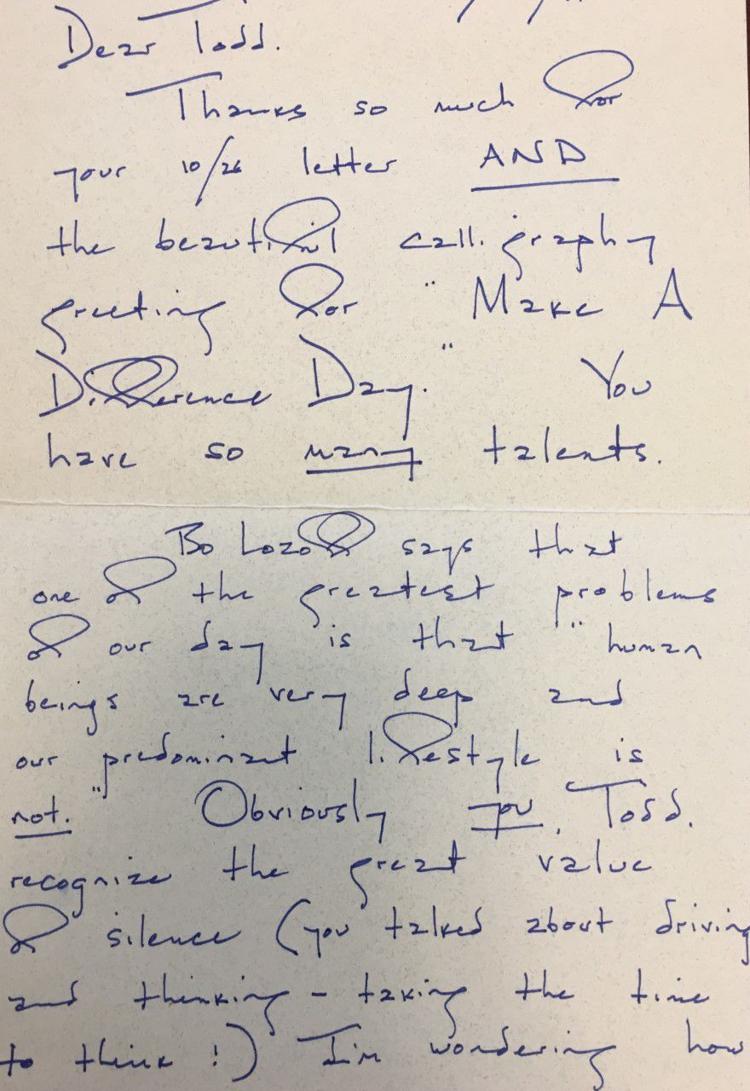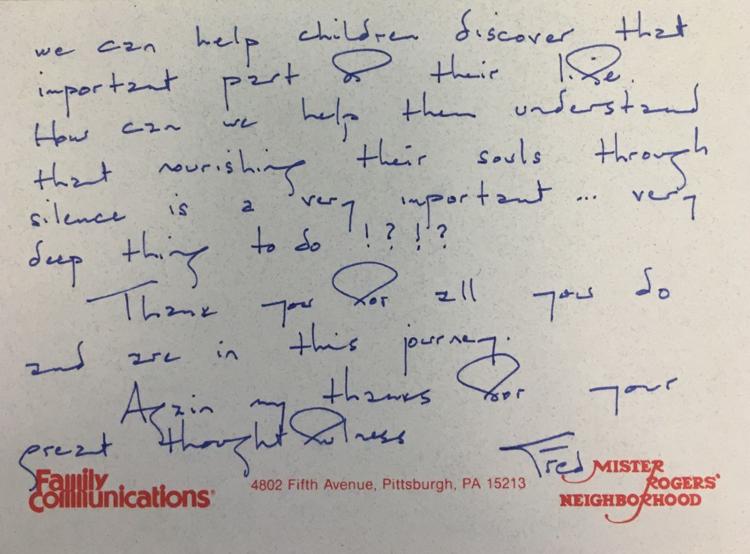 Cole got to help with the taping of Mister Rogers's Neighborhood on some occasions. On one such occasion, after taping, Rogers found a dime lost in the chair Cole had sat in. He taped the dime to the inside of a letter, and mailed it to Cole, returning it.
On another occasion, Rogers mailed a feather to Cole. Both Rogers and Cole loved the ocean. While walking along the beach one day, Rogers found the feather and felt "it wanted to be with [Cole]."
Rogers first began his television program because he didn't like the manner in which television was being used to connect to children. He did not find guns or physical comedy humorous or constructive. Instead, he felt the need for TV to communicate with kids.
He spoke about divorce, war, anger and sadness, assassination, death, loss of pets, and other difficult subjects.
"When you see him talking to kids on TV, it is an instrument of grace," said Cole.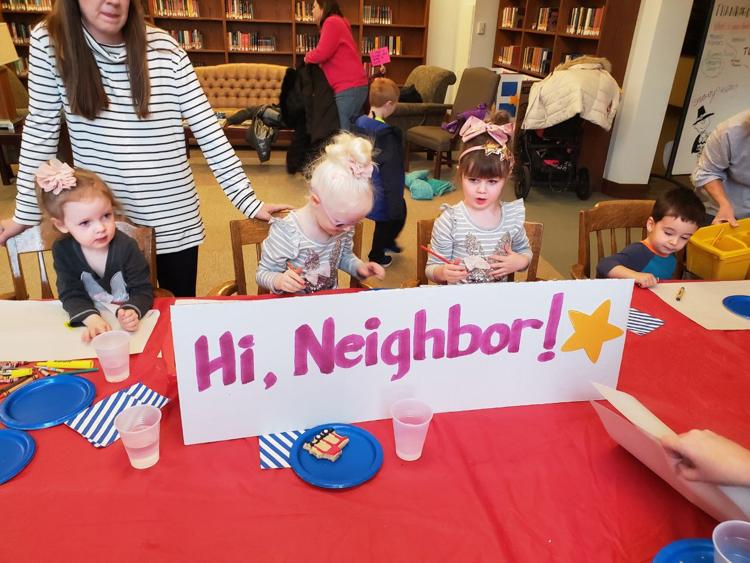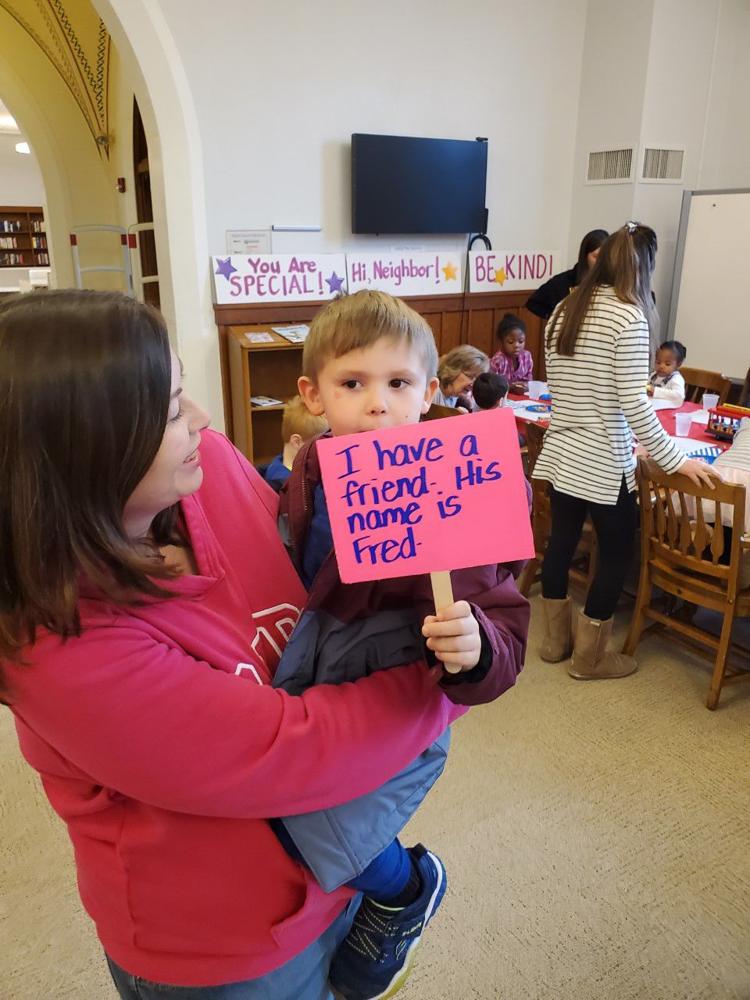 Rogers's favorite quote was "There are three ways to ultimate success: the first way is to be kind. The second way is to be kind. The third way is to be kind." After proclaiming this in a Baccalaureate speech for WC, Rogers said he felt as though Cole could have been the first to say it because he embodies it so well.
Cole continues to live out Rogers's messages. He hosted a children's storytime on Thursday, Nov. 21, speaking about Mister Rogers, reading to kids, and instructing a craft project. He even wore a pin of Rogers's iconic trolley.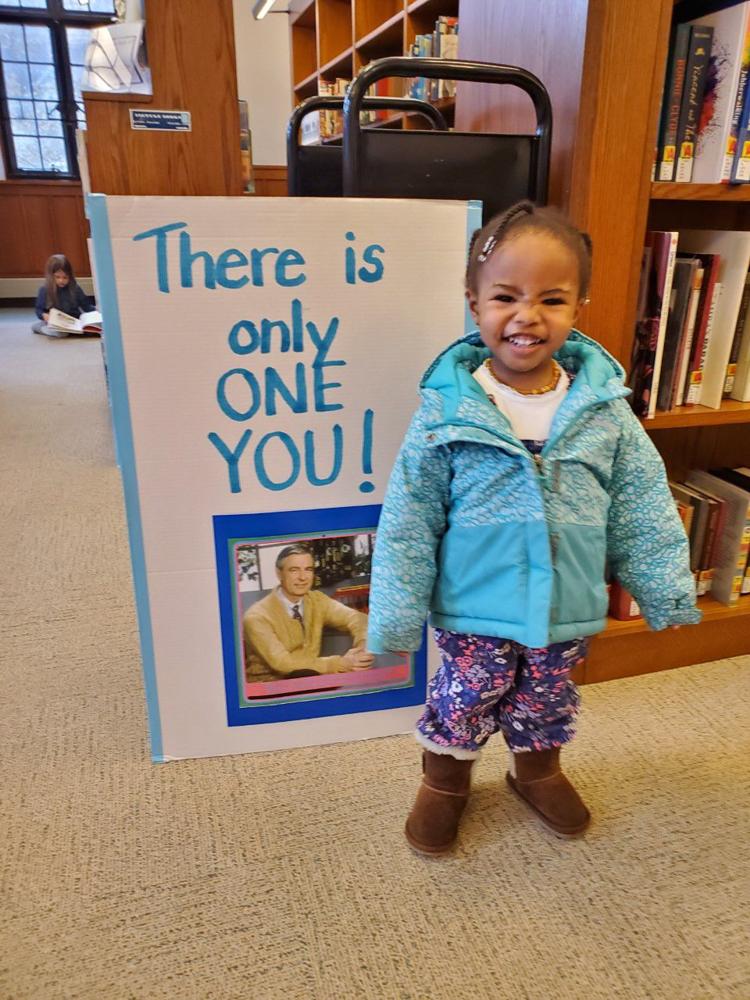 Cole said, "I'm much more conscious of how all of us should emulate his message. We all want to have a vocation or a passion for something in life. Whatever that is, I'm certain [Rogers's] message for us would be to be a kind person while doing it."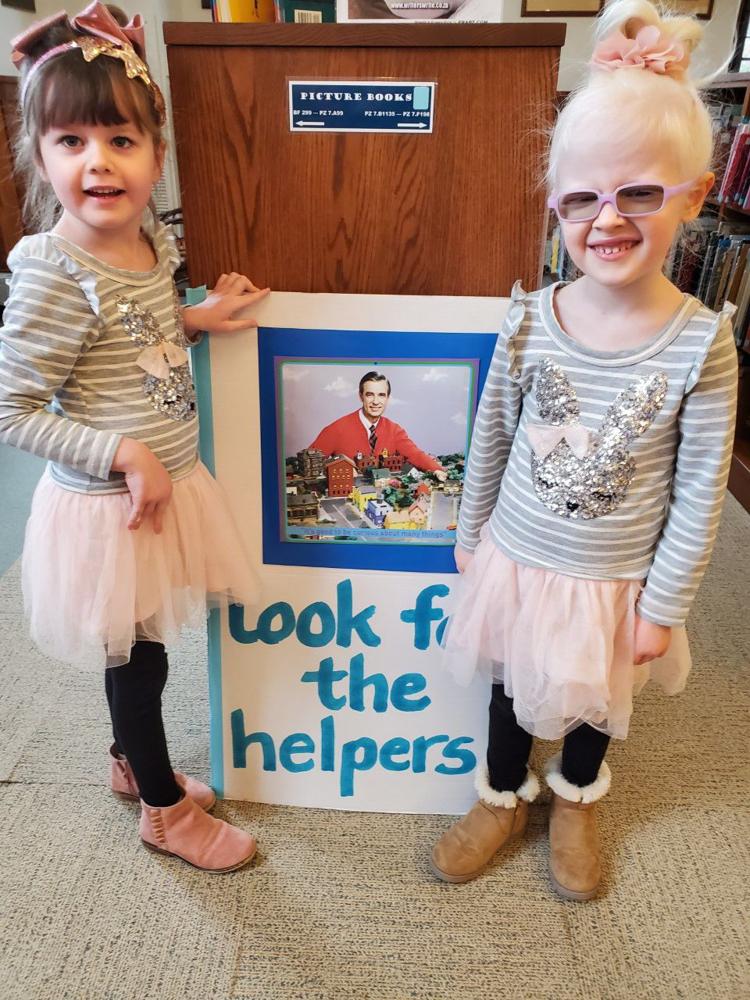 Copy Edited by Nyna Hess