We have officially had our first snow of the year, which means Christmastime must be right around the corner. With that being said, one of the most stressful times of campus life is upon us – finals, essays, and endless group projects. As always, though, that stress is about to be reckoned with, decorated and cookie-d away courtesy of The Office of Faith and Spirituality.
Monday, Dec. 2, upon return to campus after Thanksgiving Break, Westminster College's annual Tree Lighting will kick off the beginning of Christmas festivities. Prior to Thanksgiving, our campus will bud to life with the decoration of numerous Christmas trees. They will be officially lit to bring in the season of festivities at 7:00 p.m. Dec. 2.
The ceremony will take place in the TUB of McKelvey Campus Center. Leading up to the lighting, Christmas carols will be sung and passages of scripture will be read. Messages from President Kathy Richardson and College Chaplain Rev. Jim Mohr will be followed with a performance by Westminster's women's a cappella group, Sweet Trebles. The festivities will conclude with fellowship and a feast of hot chocolate and cookies.
Holiday festivities throughout the last week of classes will conclude with the annual Christmas Vespers service Sunday, Dec. 8. The service will begin at 4:00 p.m. in the Will W. Orr Auditorium.
This year's Message, given by Mohr, is entitled "And Joseph Named Him Jesus."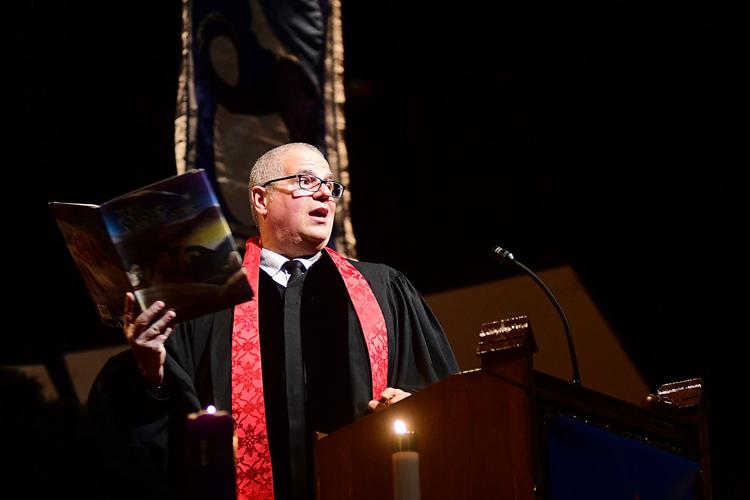 The theme of this year's Message is "The Wonders of Joseph." It will be told through scripture readings presented by seniors, Mohr's sermon, and musical performances. Westminster's Handbell Choir, Concert Choir, Men and Women's Choir, Chamber Singers, Brass Quintet, and Symphony Orchestra will perform selections of music, including excerpts from George Frideric Handel's The Messiah.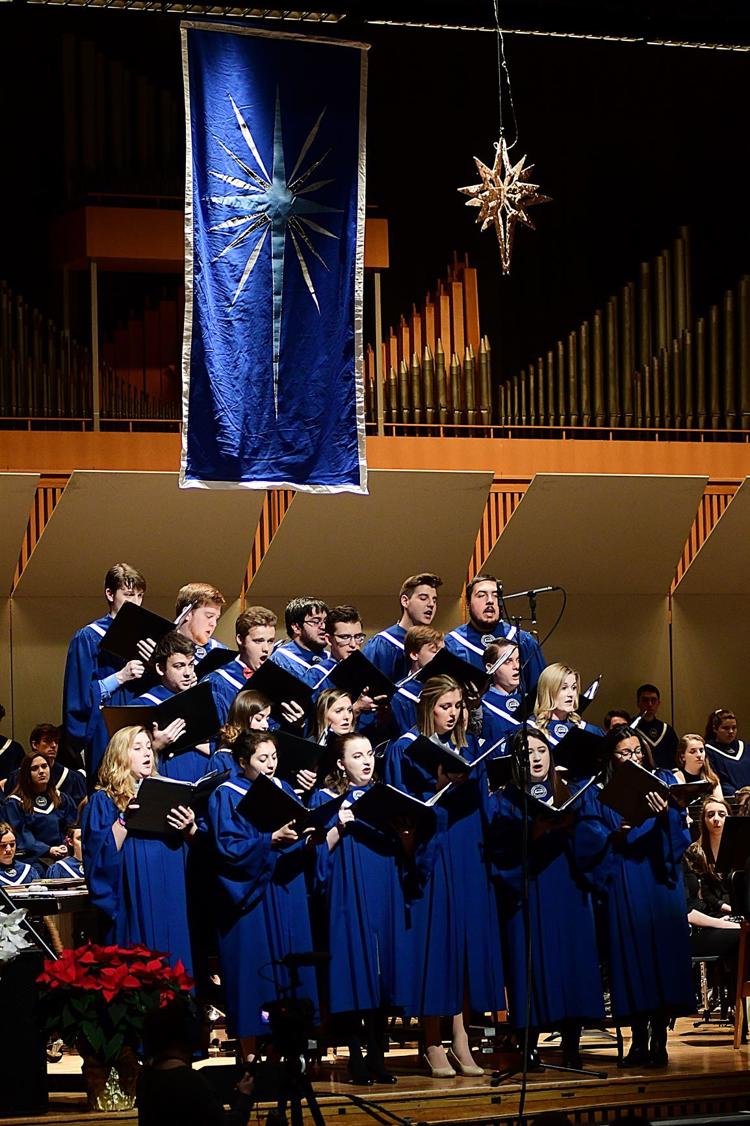 Those who would like to be part of the Christmas Vespers worship experience but cannot make it to Westminster College campus can view the celebration via live stream.
The Angel Giving Tree was placed before all other decorations on Nov. 15. The Angel Giving Tree is decorated with tags of present requests from children in need in the community. WC students and faculty have the opportunity to help kids in need by selecting a tag from the tree, purchasing and wrapping the presents written on the tag, and returning them to The Office of Faith and Spirituality by Dec. 6. Gifts will be distributed on Dec. 9. Angel Tree supports a number of local charitable organizations including Walker House, PA Homeless Children, Bair Foundation and Cray Youth Mentoring.
Before Christmas celebrations begin, though, The Office of Faith and Spirituality is hosting a Community Thanksgiving Worship Service Sunday, Nov. 24 at 6:30 p.m. Pastors from surrounding communities will join the service in Wallace Memorial Chapel, participating in the Message. The service will be headlined by guest speaker David Newell. WC students grew up watching Newell on television as he portrayed the role of Mr. McFeely in Mister Rogers' Neighborhood. Newell will share his impression of the quintessential Golden Rule in his Message entitled "Love Your Neighbor."
To support Newell's theme, canned goods and monetary donations will be collected to help support local food banks as well as students in need in the Wilmington School District.
Leading up to Newell's appearance on campus, The Office of Faith and Spirituality will host a three-part viewing of Won't You Be My Neighbor, a biographical documentary on Fred Rogers, the host and namesake of Mister Rogers' Neighborhood. On Nov. 10, 17 and 24 at 9:15 a.m., students and community members can meet in Wallace Memorial Chapel to view segments of the film.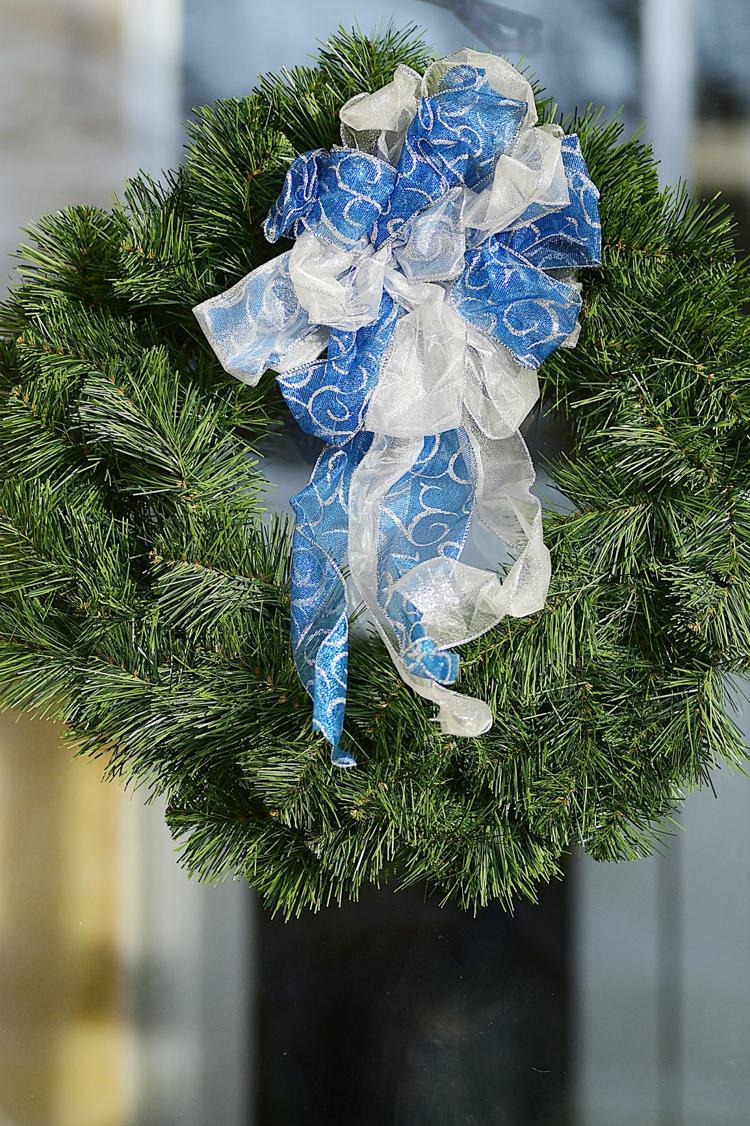 Westminster campus is abounding with flurries of snow and homework alike. It is the busiest season wherever you look, and it seems especially true in our hidden corner of the world. In the moments between panic, though, there are opportunities for tranquility and togetherness; seek them out and enjoy the most wonderful time of the year.
Copy Edited by Nyna Hess