NEW WILMINGTON, Pa.--The Nat Geo TV series on Disney+, "The World According to Jeff Goldblum," which launched earlier this month, has a unique Westminster connection.
In the series' first episode, a curious Jeff Goldblum—known for his roles in "Jurassic Park," "The Fly" and "The Big Chill"—explores the subject of sneakers and visits custom sneaker creator Dominic "The Shoe Surgeon" Ciambrone. For inspiration, Goldblum—a former Pittsburgher—shares a picture of his uncle, Charles "Chuckie" Goldblum, a Westminster basketball star of the 1941-42 team and member of the Class of 1945.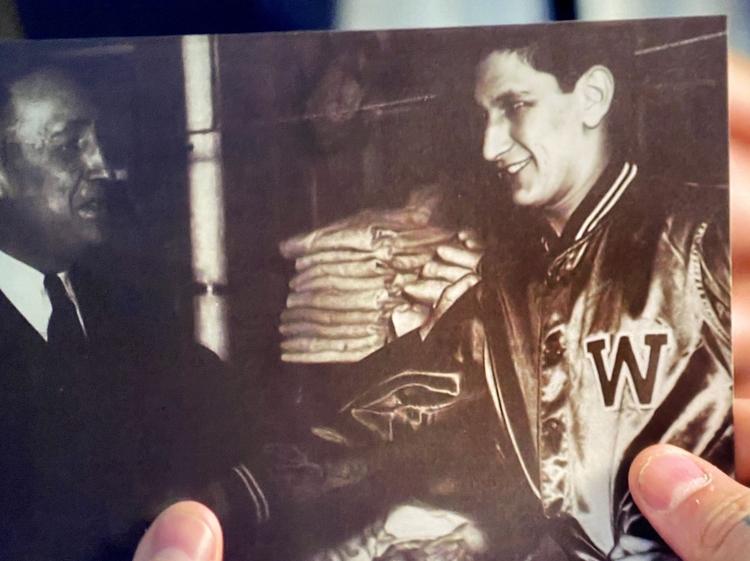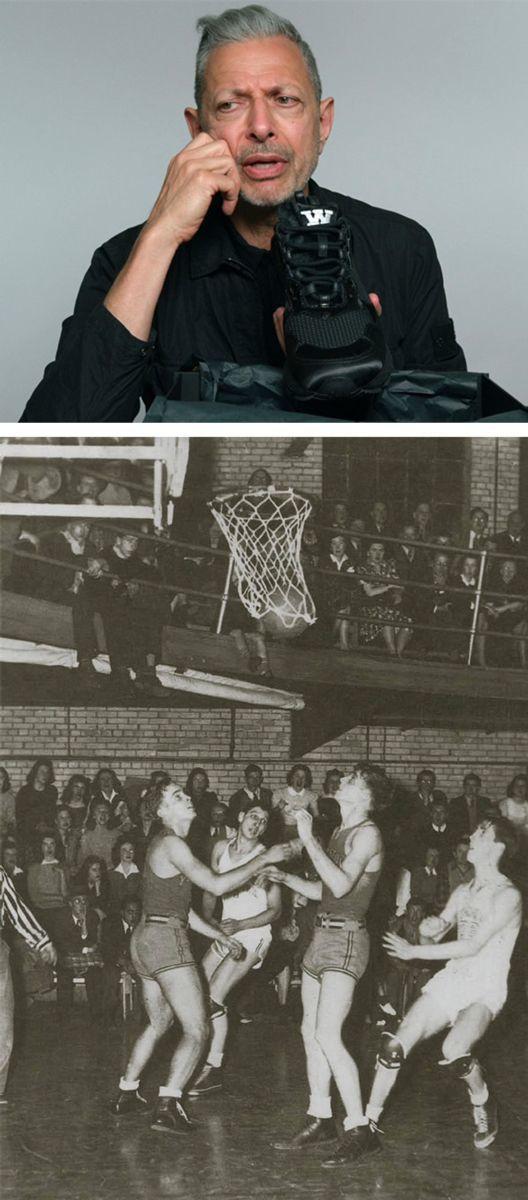 Ciambrone was intrigued by the basketball player's satin Westminster warm-up jacket emblazoned with the Westminster W. In the final scene of the episode, Goldblum unwraps his own Ciambrone custom creation—all-black sneakers prominently featuring the Westminster W on the tongue and satin on the toe.
"There's the satin of the jacket and Westminster College—this exact W was on the jacket. Geez. I think I love these shoes," Goldblum says.
"We were delighted that Westminster College was highlighted on the program and so proud that the story of Mr. Goldblum's uncle, a Titan alumnus, was shared. We hope Jeff will wear his 'W' shoes with Titan pride," said Westminster College President Dr. Kathy Brittain Richardson.