NEW CASTLE, Pa.-- The Lawrence County United Way is launching it's 16th annual 'Share the Warmth Blanket Drive.' Organizers have announced Columbia Gas will continue its sponsorship of the effort as it has done over several years. Community groups, agencies, and local schools collect new blankets to distribute to families who are facing challenges in heating their homes.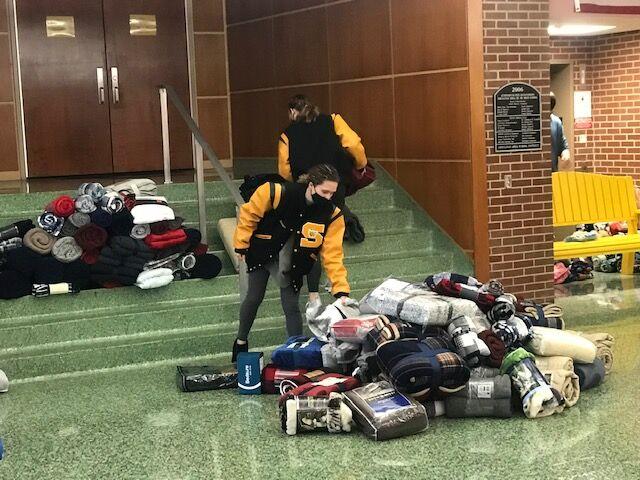 Families in our community are in need of some of the basic items such as a new blanket which provides a sense of security and lets them know that they are acknowledged and loved.
Blankets are collected during the month of November at these various sites: Connerly's Cleaners, The Confluence, Lawrence County Government Center, Lawrence County YMCA and Y-Zone, New Castle Public Library, Rep. Chris Sainato, United Way of Lawrence County and Visit Lawrence County. Ellwood City Sites include: Ellwood City Chamber, Stramba Farm and Fiber Studio. New Wilmington Sites include; Berkshire Hathaway, New Wilmington Borough Municipal Building. School Districts participating are: Laurel, LCCTC, Neshannock, and Shenango.
"The collaborative efforts of businesses, utility companies, school districts and the community at large help make this a successful program," said Gayle Young, Executive Director United Way of Lawrence County. "Columbia Gas of Pennsylvania is committed to keeping our community safe and warm this winter season. We are humbled by the generosity of our employees, the community and the United Way as everyone joins together to donate blankets for this important cause.", stated Carla Fuccaro, Public Affairs Specialist, Columbia Gas of Pennsylvania, Inc.
The blankets will be distributed to various agencies in Lawrence County such as: 1-2-1 Mentoring, Catholic Charities, Children's Advocacy Center, City Rescue Mission, Crisis Shelter, Holy Redeemer, People in Need, Salvation Army, and more. If your business or Church is interested in supporting this program, please contact the United Way of Lawrence County at 724-658-8528 or visit our website at www.uwlawcty.org.