PITTSBURGH--University of Pittsburgh School of Medicine scientists announced on Thursday that they have developed a potential vaccine against the coronavirus causing the COVID-19 pandemic. The researchers say they tested it in mice and it produced antibodies at quantities thought to be sufficient for neutralizing the virus.
"Our ability to rapidly develop this vaccine was a result of scientists with expertise in diverse areas of research working together with a common goal," said co-senior author Louis Falo, M.D., Ph.D., professor and chair of dermatology at Pitt's School of Medicine and UPMC.
The researchers used a unique approach to deliver the drug, called a microneedle array.  They say they did this to increase potency. This array is a fingertip-sized patch of 400 tiny needles that delivers the spike protein pieces into the skin, where the immune reaction is strongest. The patch goes on likea Band-Aid and then the needles — which are made entirely of sugar and the protein pieces — simply dissolve into the skin.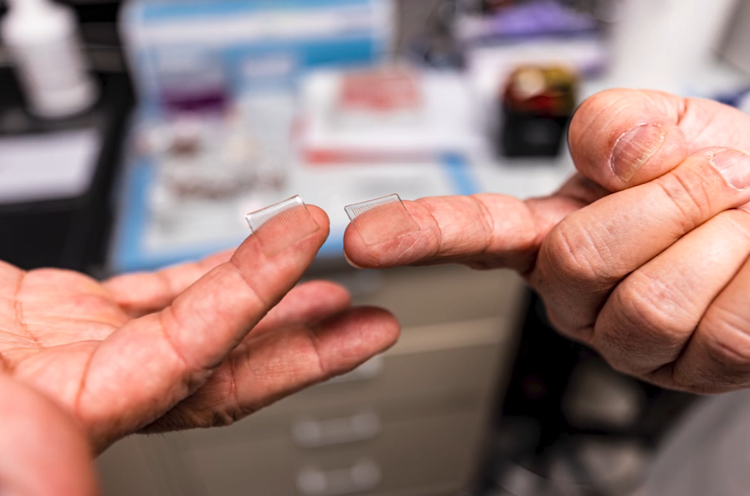 "We developed this to build on the original scratch method used to deliver the smallpox vaccine to the skin, but as a high-tech version that is more efficient and reproducible patient to patient," Falo said. "And it's actually pretty painless — it feels kind of like Velcro."
They say the system also is highly scalable. Once manufactured, the vaccine can sit at room temperature until it's needed, eliminating the need for refrigeration during transport or storage.
"Testing in patients would typically require at least a year and probably longer," Falo said. "This particular situation is different from anything we've ever seen, so we don't know how long the clinical development process will take. Recently announced revisions to the normal processes suggest we may be able to advance this faster."