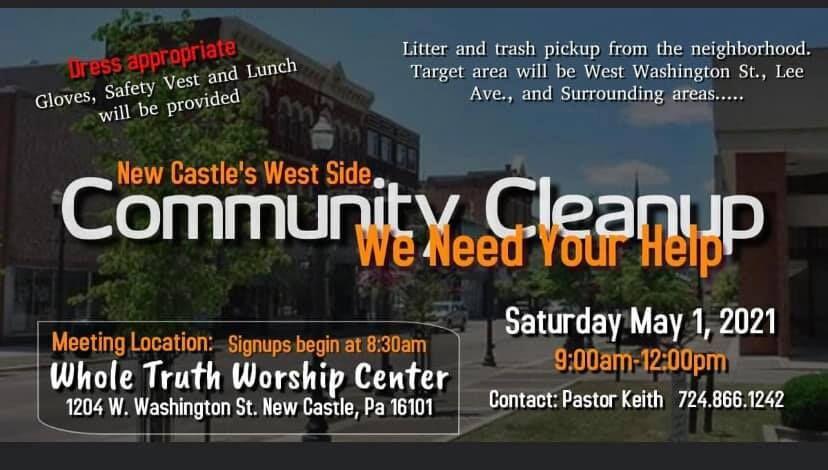 NEW CASTLE, Pa.-- Organizers of this week's West Side Community Cleanup in New Castle are calling for volunteers.
The cleanup takes place form 9-12 Noon on Saturday, May 1.
Volunteer should dress appropropriately.  You will be provided with loves, safety vests and lunch.
Organizers ask that you meet at the Whole Truth Worship Center on Washington St. at 9 o'clock.