Weekly Picks for October 24-25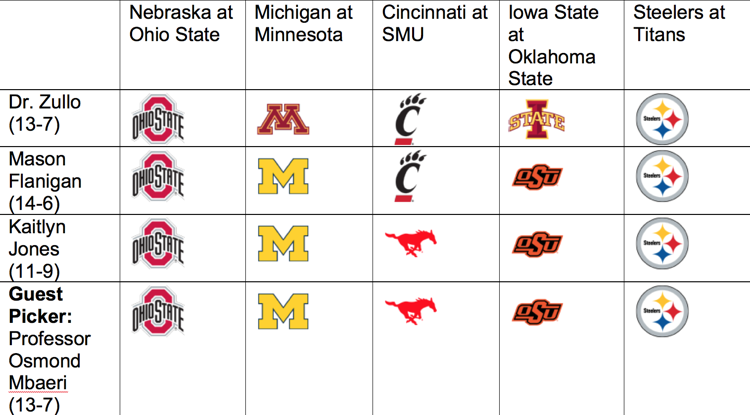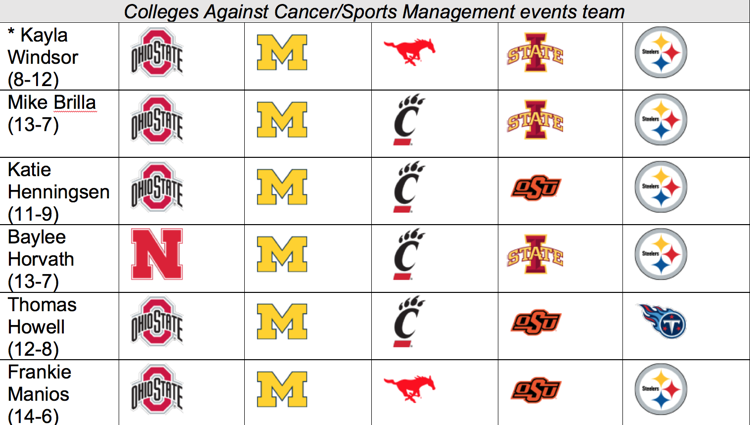 Celebrity Guest Picker Introduction
Each week we will invite one celebrity guest to join other nine pickers. Osmond Mbaeri is this week's guest picker and serves as the Director of Public Safety for Westminster College. You frequently see the police chief on campus with a encouraging smile and inquiring with the students on their well-being. A regular spectator at campus sporting events, Mbaeri is also a youth soccer coach, a devoted father and husband and also served our country in the military. He has played a large role in helping to keep our campus masks up and our positive tests down.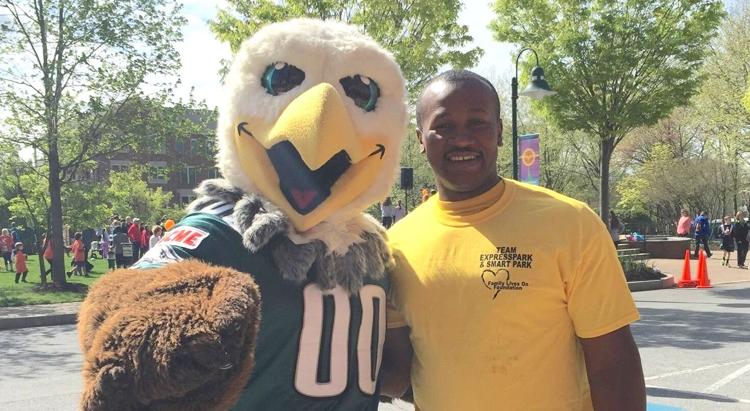 If you would like to nominate a faculty, staff or alumni to serve as a celebrity guest picker for future weeks, email Dr. Zullo with your nomination(s).
As the 2020 fall semester resumes so does the campus' continuing fight against cancer. The Sports Management program has teamed with College Against Cancer to showcase their athletic expertise, or lack thereof, in a weekly "pick 'em" contest. Each week, the Holcad sportswriters will battle Dr. Zullo, head of the Sports Management program, and his Sports Management students.
These students are helping to host fun campus events this semester in partnership with Colleges Against Cancer (led by President Kayla Windsor) to foster greater cancer awareness. These events will help to offset the spring semester Relay for Life that was cancelled due to students returning home. In addition to the events, each week's picks will also spotlight awareness in the College Against Cancer's battle against this deadly disease.
Last Week's Performance
Holcad Sports Editor Mason Flanigan is en feugo and might be heading to Las Vegas as he was a perfect 5-0 fo the second week in a row. Can he successfully pick 15 games in a row? Frankie Manios was also a perfect 5-0 last week and guest picker Eric Gaber, a business professor at Westminster was 3-2. The updated tallies, including student leaders, are listed below with this week's games. After four weeks, Flanigan and Manios share the lead, but Kayla Windsor, the president of the campus Colleges Against Cancer, showed signs of awakening with a 3-2 performance last week.
Colleges Against Cancer Awareness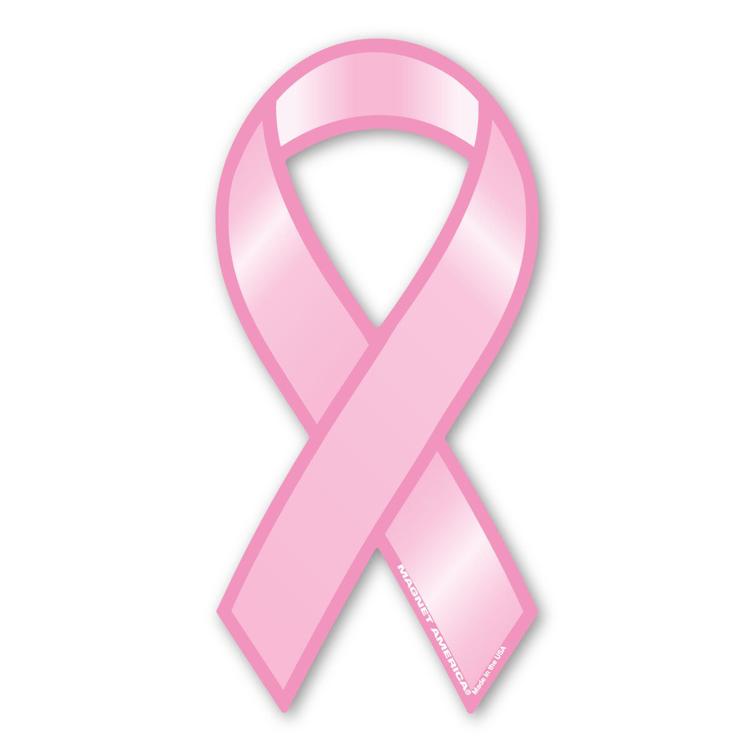 October is Breast Cancer Awareness month and there is much to be done to help awareness and enhance prevention. Numerous celebrities have had breast cancer and many continue to speak up as advocates to help others. Shannen Doherty, Wanda Sykes, Sheryl Crow, Christina Applegate, Robin Roberts, Melissa Etheridge, Hoda Kotb, Julia Louis-Dreyfus, Kathy Bates, Rita Wilson, Edie Falco, and many more including notable athletes. To learn more about preventing breast cancer visit the American Cancer Society's website at https://www.cancer.org as it is not just a woman issue. Breast cancer is a society issue and we can all do our part to help those we love.
* Windsor serves as the President of Colleges Against Cancer and is always looking for more good students to join the campus organization and help a very worthy cause. E-mail her for more information.