My first steps back on campus after Winter Break came with tentative footing. What would have ordinarily been firm trods across the quad, were instead slow and shallow, as though the school might crumble with each echoing footstep.
Why did I feel as though our school was made of the same delicate glass that fills the frosty air? The fall 2019 semester left a lot of us unsure as to the state of our school. Many changes were made – most of which did not seem to consider current students on campus – and it felt as though Westminster was spiraling toward a new form of hecticness we weren't familiar with.
In short, things were different. Things were weird. And I can attest that, as a student body, we were not loving the different, weird things. Among the changes made, eliminating the Titan Club was a nasty blow. The Titan Club is where we got our late-night nourishment, our munchies for studying, and, most importantly, our milkshakes.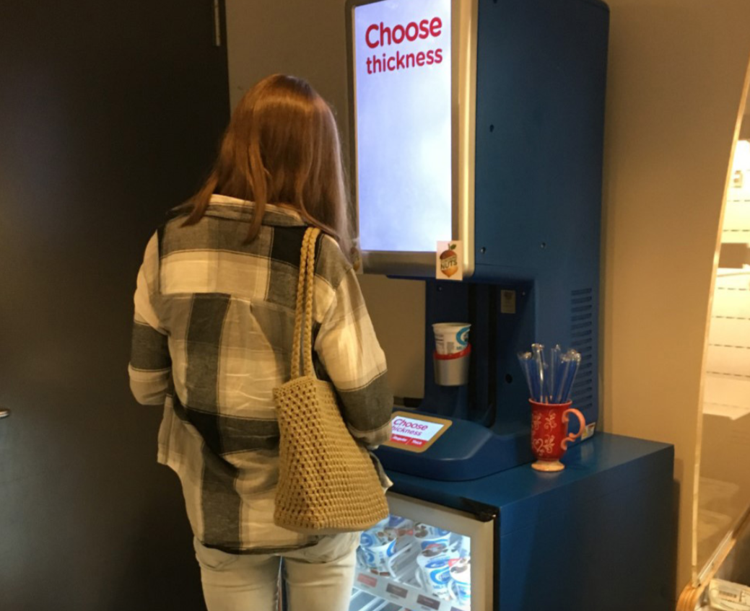 The immediate panic that blanketed the campus last August when we found out we would not be returning from summer to a school with daily mashed potato bowl, chicken parm, and smoothies and shakes has weaned back at this point. We are more than a semester into the change and, after ironing out some new ideas that didn't work as well, the space that was once The Titan Club has been converted into a full-time breakfast buffet in Duff – excuse me, Galbreath Dining. To my regrets, there are even students on campus who have never heard of Titan Club, much less experienced it.
Despite the decrease in immediate outrage, though, it seems some demands grew ever more vibrant. The gleaming star of such demands: milkshakes.
Dairy dreams, malted moo juice, drinkable dessert -- no matter the name, it seems students desire a sweet treat more than anything else. (Truthfully, this is surprising to me because I would rather have so many other facets of The Titan Club return to campus. Namely, affordability.) Bringing milkshakes to campus this past fall was not a possibility. There were issues regarding water sources, manpower, and allergy-friendly needs in the new late-night eating environment, the TUB.
This spring, however, a shiny, new F'Real machine awaited us in the TUB. The tentative steps I took across campus were silly, an overcompensation for what I believed would be a semester of more hot messes. We asked what we received. We got a milkshake machine.
This is great news. And I suppose we can somewhat rectify how much this machine must have cost by its popularity – sold out in the first two days followed by a week without its creamy deliciousness. I think, though, in a few months when we receive that thin letter in our mailboxes that says how many few thousand dollars tuition will be increasing for the coming school year, we will need to remember the truth of the matter: we wanted milkshakes, didn't we?