Dear Westminster Faculty:
As fall semester comes to a close and you prepare your lesson plans for the spring semester, we have a few small requests. The fall 2020 semester has been long and trying for all of us, and we would like a different experience in the spring. We hope that you hear us and understand our positions. Our ask is rather simple: we would like to be able to punch out from schoolwork during times that are built into our schedule for us to do so, such as self-care days and weekends. We ask for less busywork and for our assignments to be more intentional. We ask that you give us the ability to use our mental health days (and some weekend time) to disconnect from schoolwork.
We are sure you've felt the stress of this semester. It has certainly come with its own set of confusion and unknowns. But you've also had some sense of normalcy: you go home to your families at the end of the day, you sleep in your own beds, you eat home-cooked meals. Due to the current climate, we have been asked to limit our off-campus travel. As such, we are confined to Westminster.
That means we eat the same meals with the same couple people and are confined to our concrete block rooms for most of the semester. The stress induced by this situation has been apparent. Many of us have had more tension and conflict in our roommate relationships than normal because we're made to be together all the time without reprieve. Many of us haven't seen our families much, if at all. Our social and academic stressors build up, and, given the parameters imposed upon us, we don't always have an outlet to allow us to cope with such difficulties. Breaks from campus, from the lifestyle of a student learning in the midst of COVID-19, are essential. But we do not receive any.
While you do not necessarily have the ability to build more time at home into our schedules, you do have the power to lessen our academic stressors so that we can more effectively cope with our social stressors.
As much as we would like for things to be normal, they aren't. Our friends and family members are sick with this virus. Some of our grandparents or other family members are even dying. We don't have the time to deal with these emotions because we're buried under our schoolwork. We are facing a normal workload in a year that's been anything but normal. There are several ways to go about making things easier for us. Here are a few we'd like to recommend: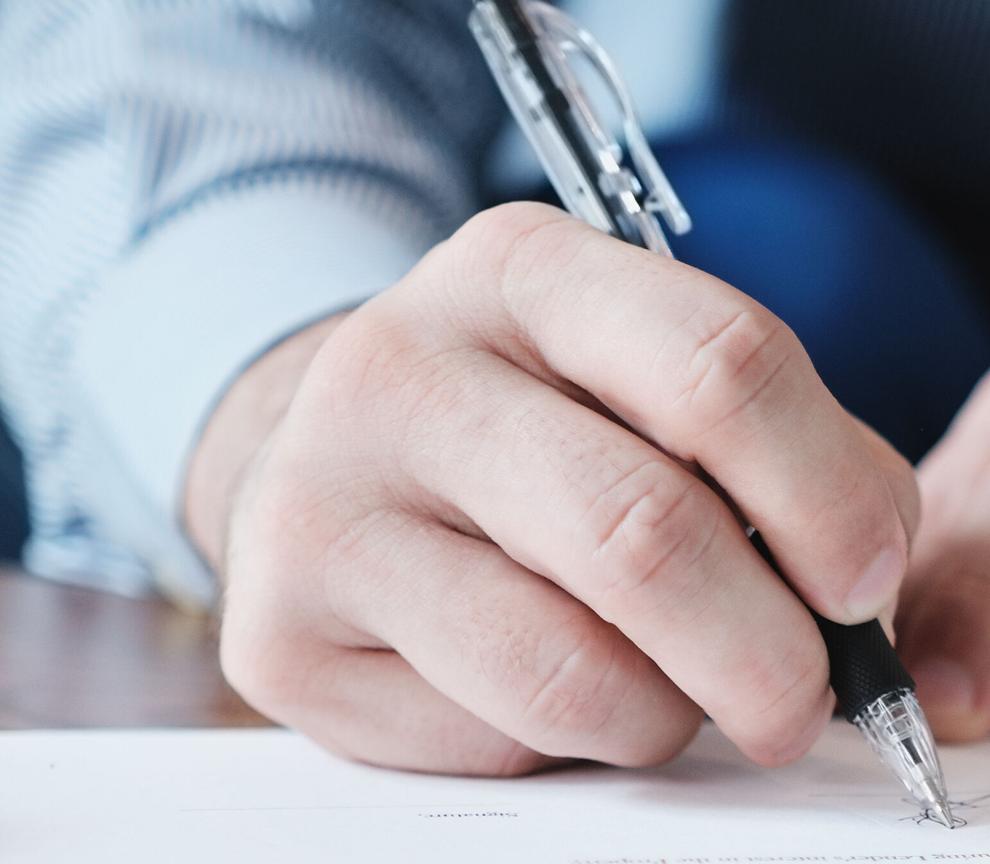 1. Don't give us busywork. Not only is it more for you to grade, but it's unnecessary stress for us. Before assigning something, ask yourselves how much educational value you would get out of it if you were a student in your own class.
2. Be intentional with your assignments. Instead of giving us three assignments, is there a way to give us one assignment that could cover the same material and still align with the course's learning objectives, while being less time-consuming for us?
3. Consider your due dates. We ask that assignments aren't due on or the day directly after our mental health days. We've also noticed lots of due dates on weekends this semester. When you were in college, your assignments were likely due at the beginning or end of class, not on Saturdays or Sundays. While we understand there is technology that allows us to do this now, we do not believe it is appropriate for you to ask for assignments to be turned in on days that we typically use to catch up or prepare for due dates in the coming week and use to tend to our own mental health. Technology is one of those things that can be both a blessing and a curse. We ask that you observe in what ways you are utilizing its "blessings."
4. Consider your teaching styles and methods. We are living in unprecedented times. Many teaching methods that have worked in the past may not work in the current climate. What resources are available that can really help to engage us in the material you're teaching?
5. Be conscientious of all students. We know teaching virtually or in a hybrid setting (meaning, in this case, classes meet in-person and are also attended by virtual students) is extremely atypical to what you are accustomed to. We also know you have to sit through lots of training sessions on how to accommodate hybrid classes. However, virtual students are not getting the same education as those attending classes in-person. Is there a way you can engage virtual students in their learning experience in similar ways that you do for in-person students, allowing them to get the most from their education?
This semester, many students have faced mental health issues that they haven't before. The student who always gets the best scores in your classes or always asks questions and participates in discussions? That student is also dealing with a lot. The on-campus counselors have reported that they have met with 50% more students this semester than in past semesters. It seems as though there is a clear correlation as to why this is. Despite students seeking additional counseling, however, we are still struggling.
We are asking for help but continuing to drown. We ask that you view us not simply as essay-writing androids, but as human beings. Human beings who are going through many of the same experiences as you are, at that. Most of us have experienced symptoms of burnout, depression and anxiety.
These symptoms include but are not limited to a lack of focus, lack of motivation, lack of a normal sleep schedule, feeling constantly exhausted, and loss of confidence and creativity. We have struggled mentally, and our academics and learning have suffered as a result. You may think these are normal feelings for college students. After all, by the end of any semester, we're all ready for hibernation.
We assure you these feelings are not the same types of burnout or tiredness we have experienced in prior years. No, these feelings belong in a category of their own, one that is linked directly to the experience of seeking higher education whilst also enduring high political tension and a worsening global pandemic. By considering your assignments and lesson plans in the ways mentioned above, we can succeed in our education without having to sacrifice our mental health. We're asking you to think about the WE in Westminster.
As always, we are ever so grateful for your wisdom and knowledge. Many of us chose Westminster because of you; you are so supportive of us academically and personally. We appreciate it more than you'll ever understand. Thank you for your consideration and accommodation in these matters.
We offer this letter on behalf of Westminster students.
Sincerely,
Lauryn Todd, Holcad Lead College Correspondent, & Charlotte Shunk, Holcad Columnist