After the BLM march, a candlelight vigil took place. Before passing out candles, organizers explained how the vigil would work. We would have a candlelit moment of silence.
But it was not just a moment. It was eight minutes and 46 seconds of silence, symbolizing the time that George Floyd was on the ground with a knee on his neck. It was a great chance to reflect on my racial privileges.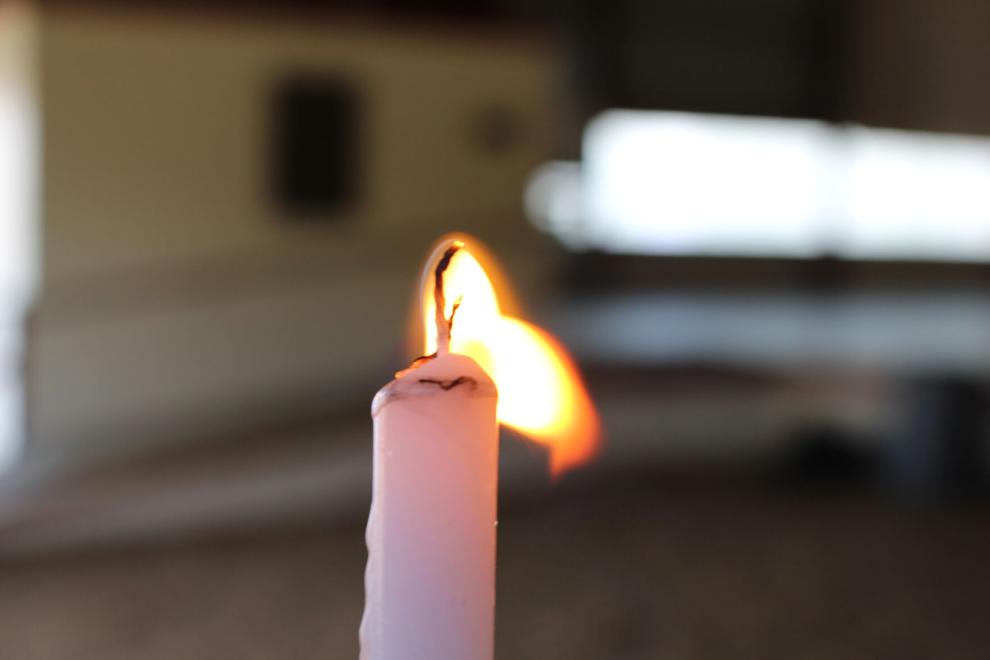 My thoughts first wandered to the flames we each held. It was windy, and I watched as many around me struggled to keep their flames burning while I did so myself. The breeze along Lake Brittain extinguished many of the candles. The few that survived had put up a long and hard fight. As I watched this, it felt symbolic of Floyd's struggle for almost nine minutes.
He was fighting and struggling to stay alive while pinned to the ground. His flame was tragically extinguished.
It was doing this that I realized exactly how long eight minutes and 46 seconds are. When you are not looking at the timer and not paying attention to the time on a watch or cell phone, time becomes an abyss. The melting of my candle was the only gauge I had. And by the time we were done, my candle, which was initially about six inches, was roughly two inches tall. The wax was close to dripping off the edge of the thick paper bobeche encompassing my candle.
Eight minutes and 46 seconds is a long time for Mr. Floyd to have suffered.
I grew up in a predominantly white town. There was just one black student in my graduating class and one Asian student. In our class of 73 students, we had just two students that would check a box other than white or Caucasian on anything where we had to indicate our race. Before coming to Westminster, I had so little exposure to different cultures and ways of living.
I had very little knowledge of what racism looked like. I have now talked to my peers and used social media to educate myself about how others live.
I have racial privilege. I have never had to work harder to leave a good impression on someone because they could judge me based on the color of my skin.
As the moment of silence came close to a close, we could hear the Star-Spangled Banner playing at the lacrosse field in the distance. It brought me to question whether we are really "the land of the free." We are not free from discrimination. As I had just watched my peers and community stand up for what they believe in, one thing did ring true – we are the "home of the brave."