Are you a feminist? Do you like strong female leads? If you answered yes to either of those questions you are in the right place. I will give you the ins and outs to a Netflix series Queen Sono, which comprises of action, mystery, and of course crime. Then, you will know if this is a series that will get you to sit and watch all in one day.
Before we begin let me get straight to the point. You are reading this because you want to know if you should watch the Netflix series Queen Sono. The short answer is yes, but do not get too excited until you hear more. Queen Sono is played by Pearl Thusi, a long time actress with appearances in many shows including Quantico. Here, she plays an African spy whose job is to protect Africa from crime, such as espionage. She was orphaned at a young age after her mother was murdered. Finding out the truth about her mother's death is enough drive and motivation to put herself in dangerous situations. Of course, she always has a way to get out and stay safe, but she tends to leave a trail of injured souls every step of the way.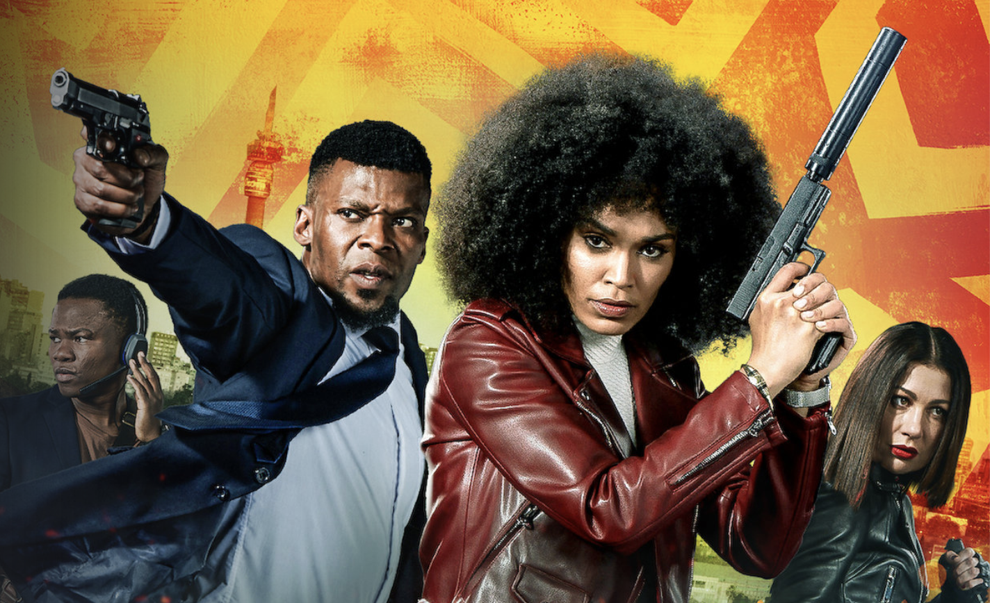 This series is one of the first series to be fully produced in Africa and opens many doors to the future of television and the possible shows that will be created. Many of the scenes were shot in Kenya, Tanzania, Nigeria, South Africa, and Zimbabwe. Pearl Thusi worked closely with the show runner Kagiso Lediga. Together they produced Queen Sono and created a space for African culture to flourish. In an interview with Entertainment Weekly Thusi says she wanted the show to represent the "African Tomb Raider," partially because of love for Angelina Jolie and the action that happens without losing the touch of being classy. Thusi very much lived up to that dream of being the African Tomb Raider, but does so in a way that it is her own version. Sono is the kind of woman that you do not want to ever risk being on her bad side. She can and will knock you down before you even remember being there.
Besides Pearl Thusi, Vuyo Dabula, Rob van Vurren, and Loyiso Madinga played major roles. Although Pearl played Queen Sono, her character would not have been complete without her costars. The friendships depicted in this series are natural, loving, but definitely have their issues. Without such a good group of actors, any series could go from possibly being great to being bad, but that is definitely not the case here. The complexity of the friendships bring insight into who Queen Sono is outside of her work and why she is so motivated to find out the truth about her mother.
Queen Sono stands out from most television series because of its ability to represent Africa in a positive way. People often see people of color on television as the bad guy or the villain. This is very telling because it supports cultivation theory. People will see people of color or Africa as a dangerous place because that is how it is often depicted. Queen Sono is breaking that barrier and proving that with a strong cast and crew it is possible to shine a positive light on Africa and the people living there. To add to the positive light it is clear that the cast embraces the culture of Africa and works to minimize any misrepresentation. They even use the native languages of Africa, which proves the work put into this series. Although there is only one season, it shines a brighter light into African culture beyond anything I have seen. The actors, location, and plot pulls you in and you never want to stop watching.
This is not one of those television series that you walk away from feeling as if you gained nothing. It will keep you engaged, alert, and motivated get up and even change the world. Do not let the language differences deter you. The subtitles are automatic and clearly planned to be there. This just means they are staying true to African culture and for once we have to learn to listen and pay attention to a language that is not English. Kagiso Lediga produced a phenomenal series that not only depicts action in crime, but more importantly a strong female lead.
If you are still unsure on watching the series just remember this: crime, drama, and action are never ending in this series and the. worst that happens is you were able to experience. African culture in a way like never before. So, the bottom line is that you should grab some popcorn, put your feet up, and get ready to watch this series.