8 Episodes, Hulu
Recommendation: BINGEWORTHY- no spoilers in this review!
---
ShakerHeights, Ohio, is a small-town community and home to the Richardson family, with a rich heritage where nothing extreme ever really happens, Until the Warrens step into town for Mother Mia, played by Kerry Washington, to expand her artistic career. Daughter Pearl Warren befriends the Richardson children and Matriarch Elena Richardson, played by Reese Witherspoon. This Drama filled series starts to take deep, dark twists and turns, leading the two families into turmoil.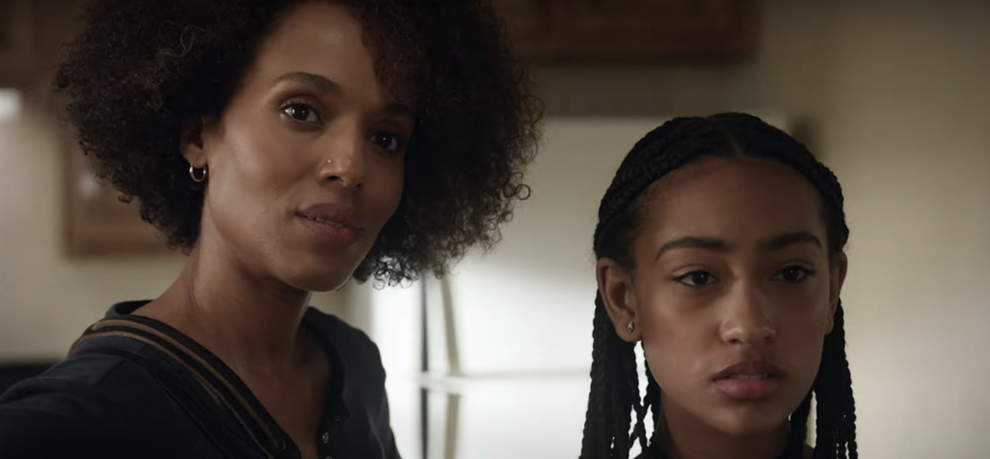 Based on Celeste Ng's 2017 best-selling novel, Little Fires Everywhere. The 8-episode limited series brings this novel to life in a profound and cultivating way. We have showrunner, Liz Tigelar, to thank for this.  Tigelar is known for her writing, showrunner, and production career from
 a multitude of dramas, most notably Bates Motel, Nashville, Revenge, Once Upon a Time, and Life Unexpected. 
With Washington and Witherspoon developing the series, each singular line of the plot for these series takes fanatical twists and turns in every direction, leaving the viewer wanting more. With this female triple threat, this show is breaking new ground. It's a direct attack on stereotypes, stigmatisms, and how people fall into The Spiral of Silence (or, in some cases, stomp over it). Spiral of Silence is a concept that people won't speak up if they have an opposing opinion, so they remain silent, and the louder voices repeat the cycle forcing the minority to keep quiet and pushed to the shadows. 
The show would not be as monumental without the mention of the highly well-put-together script. The dialogue between the characters never left me thinking that this was a show. I was consistently transported into the reality of the character. The show breaks race, class, and privilege stereotypes. Washington is shown as a powerful, strong, intelligent and independent black woman who can stand up to the rich, white culture 
of Shaker Heights.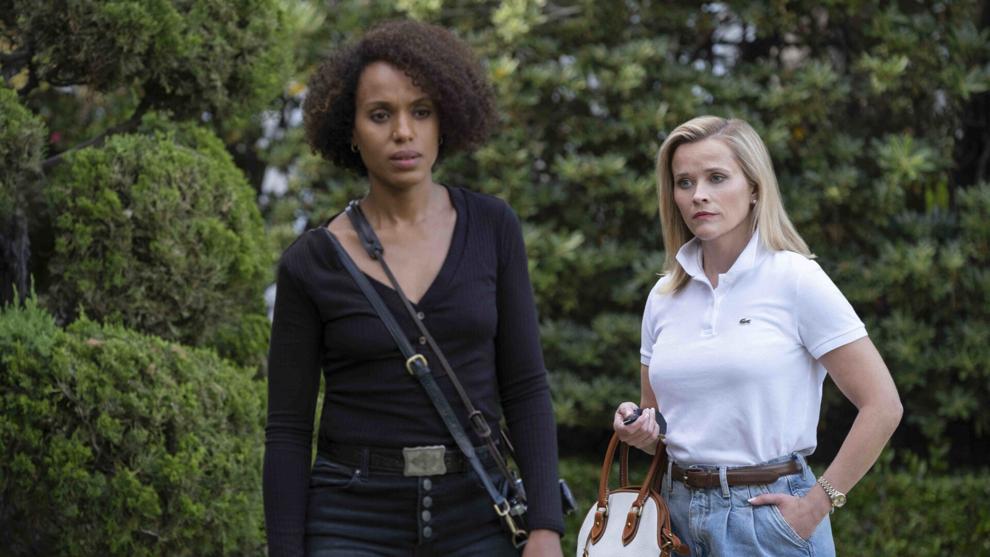 There's humor to the writing, with one particular quote standing out from episode one, "Your father and I worked very hard to prevent you from having any hardships in life," Warren told The New Republic. "They're gonna punish you because you have good parents that make good choices?.
This is honestly the perfect example of white privilege. I formed, in my head, a relationship and feelings for each of the characters, especially Elena. It was so moving to see the breakdown of the vale she had over her blinding her from her privilege. As Washington said in an interview with Variety, "Every episode, it's ambiguous," Witherspoon said, hoping that audiences react to the characters and their choices in real-time. "You  check your biases, and then you also identify with certain people and then the next episode, you're like, 'Wait, no.' So we wanted to deliberately always switch points of view.
This is all developed through the importance of the contemporary setting and time period. Setting it in the 1990s, where class injustices were not nearly as prevalent as they are today, takes an even more powerful deep dive into the challenge to stereotypes and the Spiral of Silence. 
Multiple times within the series, I see the concept of the Spiral of Silence plays out. 
Elena's primary goal is to raise her children to be successful, but this, in return, is done by following in line with the rest of Shaker Heights. Having been here almost all of her life, Elena has equally been silenced not by her own choice but by the community she lives. She knows no different until Mia and Pearl Warren infiltrate the seemingly "perfect" Richardson household.
Mia, on the other hand, couldn't be any less silenced. She speaks her truth in every corner of the plotline, whether it be by protecting her daughter, fighting for others' rights, or even having a very unexpected but moving heart-to-heart with Elena.
Witherspoon and Washington command the viewers' attention and will not let it go until that episode ends. I don't think I have ever seen two actresses work so flawlessly together to bring any roles to life as well as these two did. I cannot stop thinking about how these characters pasts formulated who they are in the series as it is portrayed. Experiencing the backstories of these two characters make me want more. These two are the show's anchors. If one is off, then the whole plotline would be. I cannot think of one time I was transported out of the reality of the characters. I felt the entire time as though I was experiencing the hardships through each of their eyes.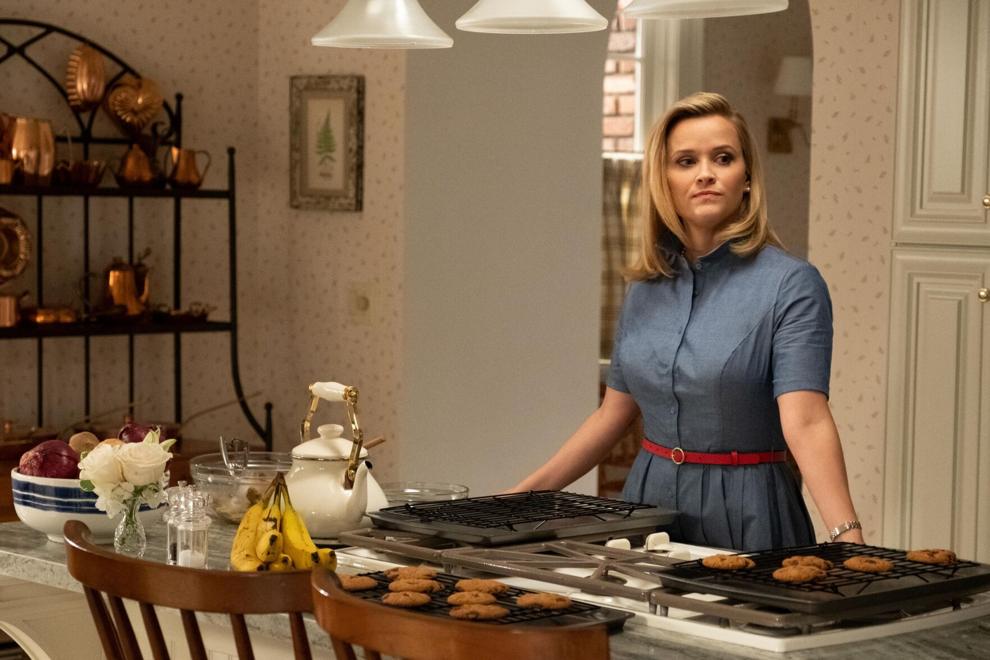 One special mention I must note is the equally impressive and captivating performance by Megan Stott, who plays Izzy Richardson. She is the epitome of turning the tables on the discrimination of sexuality. The series reveals the hardships of young people finding who they indeed are and how these injustices can hinder and eventually truly harm who they are, flinging them into this Spiral of silence. 
Izzy did not want to speak out about her sexuality but rather voiced herself through art, just as Mia does. There is a complex with these two that project the plot along. Tigelar told The Hollywood Reporter that "I think for sure Izzy (Megan Stott) and her sexuality and tiny Mia's sexuality and just showing a story of what it's like to be a kid who's afraid she's gay in the '90s in the Midwest. 
It wasn't a story in the book, but it felt like it could have been. It is awe-inspiring how the writers and producers could create this narrative to fit so well into the series, and without it would not have been as outstanding in the world of overcoming discrimination. Stott was an exceptional addition to the power duo of leads and stood her with the two.
All in all, the bottom line holds, this is a genuinely binge-worthy show. Each moment of the story keeps the viewer on their toes and dives deeply into each family and their individual lives. There truly is nothing I can say that would improve the tremendous efforts and final product of this show. As Philippa Snow stated about shows beginning and end, "It suggests a burning of the status quo. Funny, how destruction sometimes seems less stifling—brighter, more like progress—than the continuance of everyday life." Everyone everywhere should take the time to view this show and uncover the vails of injustice for themselves.
Little Fires Everywhere, TV-MA

Drama, Episode running time- 57 minutes

Produced by Hello Sunshine, Simpson Street, and ABC Signature Studios. Filmed in Los Angeles.