NEW WILMINGTON, Pa.-- The Class of 2021 included the first graduates of Westminster College's nursing program partnership with UPMC-- a project that came together in the fall of 2016. School of Nursing officials reported the College celebrated the cohort of 10 graduates from the School of Nursing with nearly 300 members at this year's 167th commencement exercises.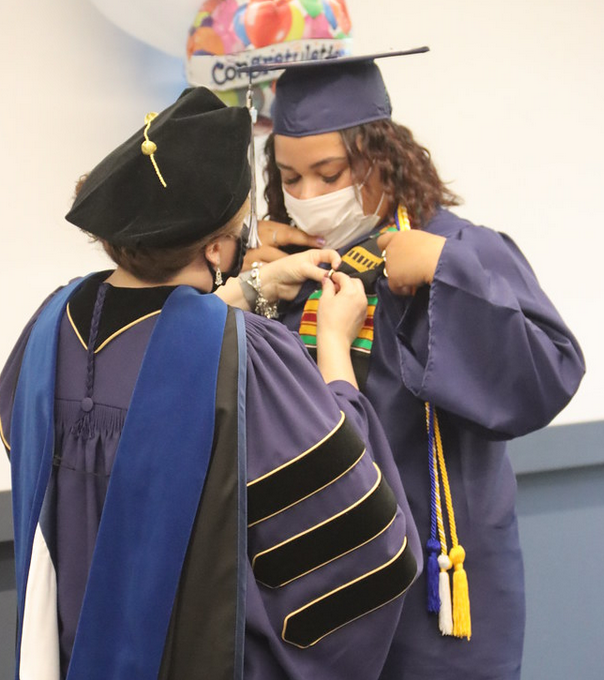 Westminster College entered into a partnership with UPMC that launched in the fall of 2017. Students in the 4-year program work toward a nursing diploma and a bachelor of science in nursing (BSN) degrees. When nursing majors arrive at Mother Fair, their first-year students focus on pre-nursing and liberal arts courses.
Their sophomore and junior years move their studies to UPMC Jameson School of Nursing in New Castle. After the UPMC Jameson program, students will test for the licensing examination to become registered nurses (RN).
During the fourth year, students will complete higher-level nursing courses at Westminster to earn the BSN.
---
Go back to the beginning-- here's a story from former WCN staffer Emily Westfall (Class of 2017) when Westminster announced the partnership with UPMC to launch the nursing program.