NEW ORLEANS-- Westminster alumnus Joe Burns (1986) has received a 2020 Communicator Award of Excellence for his weekly radio show "Rock School." The award is one of the top national honors from the Academy of Interactive and Visual Arts (AIVA) representing a group of 600 media professionals from all 50 states and 15 foreign countries. Some call it the "Emmy" of radio.
"Rock School" is Burns' creation, hosted by him and his wife Tammy each week with a new topic and theme focused on rock and roll. Recent topics have ranged from intellectual property and parody laws, to COVID19's impact on the entertainment business, and a Beatles reunion that practically occurred on Saturday Night Live. Songs that tie directly to the topic are interspersed throughout. It is produced at KSLU-FM in Hammond, LA, and is syndicated across 27 markets, and on iHeartMedia.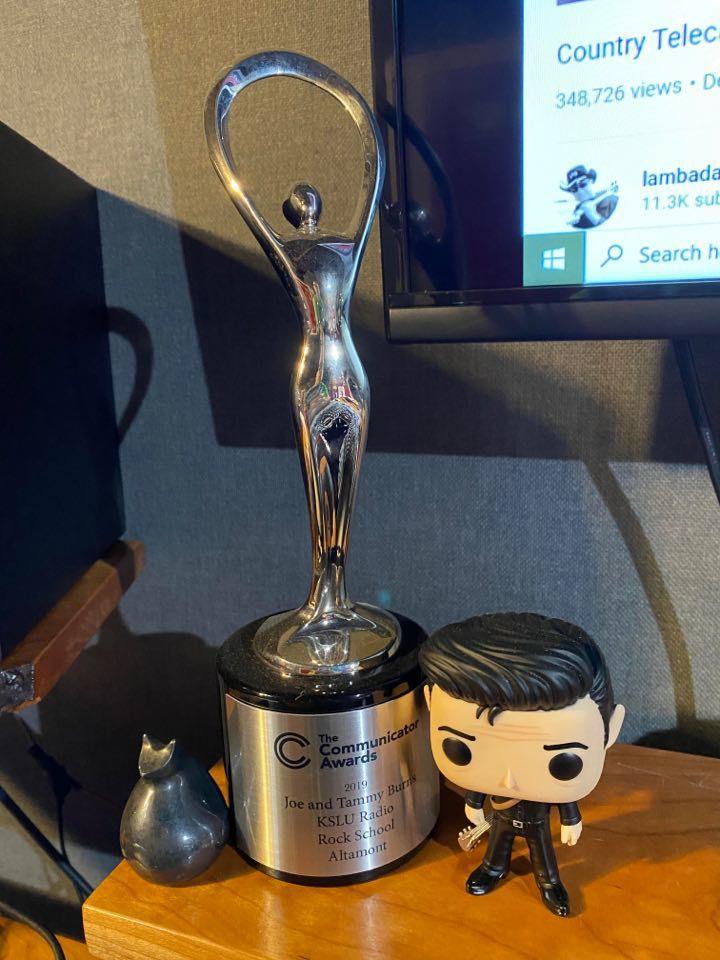 Of the more than 600 shows he's produced, Burns has never missed a week producing a new episode.
"So, in 12 going on 13 years, we've never missed a week. through hurricanes, quarantines, births, sickness and general mayhem. And never ran a rerun."
That fresh consistency pays off. AIVA has repeatedly recognized Burns in previous years with honors.
"I think we've won the Award of Excellence three times. The Award of Distinction about five. It's pretty darn cool winning them," Burns said.
Rock School airs locally on Titan Radio at 9 a.m. Sunday mornings.