There has not been much to do while we are stuck in quarantine continuing our classes. The one thing you can do is join the Westminster eSports league and play against your friends and classmates. The three games that they are having are "Call of Duty," "Rocket League," and "Madden." You will be allowed to play one, two, or all three games when you sign up to participate. .
We asked Alec Rich eight questions regarding what is new with the upcoming eSports. The questions and the answers he provided us with are provided below.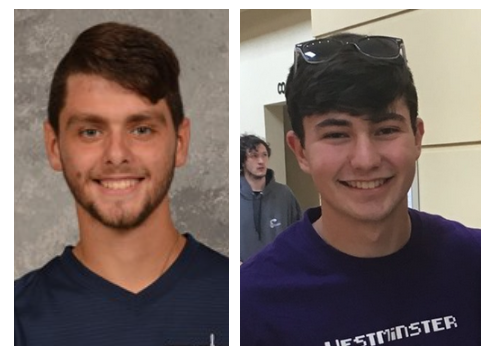 Anthony Esposito: Tell us about this new league.
Alec Rich: So, the WC Esports League is a league in which students compete against their classmates for four weeks, all leading to a tournament to see who the best at each respective eSport is. We knew that students would have more free time to play video games and compete against each other, and we thought students would be interested in a chance to prove their skills.
Esposito: How did you select these three games?
Rich: The first two games we knew we wanted to do were "Modern Warfare" and "Rocket League." These games are both very large esports, and more importantly, both of these games are cross-platform. This means that people on one gaming console can play against people with different consoles. We knew there was already an active "Rocket League" scene at Westminster. We added "Madden" into the league at the last minute because we knew there was a decent bit of the student body interested in "Madden." The only issue with "Madden" is that the game is not cross-platform.
Esposito: Why collaboration with intramural?
Rich: The collaboration with intramural just made sense. When you think about it, these eSports competitions are just like the intramural sports at Westminster. They are a chance for students to compete against their classmates in a test of skill. Esports and other games already share a lot of similarities so that you can think of the league as a form of intramurals.
Esposito: How many people are participating?
Rich: Thirty-two students are participating in the Esports league. Many students are participating in more than one game, which is great to see, and some students just wanted to play one, which is also excellent.
Esposito: How is the Westminster bookstore involved?
Rich: The Westminster Gift Shop and Campus Store has stated that they will be providing prizes for the winners of each league. Even I do not know what those prizes are going to be, but I'm sure they will be good. When people play video games, a lot of times, it's just for bragging rights, so I am very grateful to the bookstore so we can give the winners something tangible as well.
Esposito: What if students want to game over the summer?
Rich: As the students in the league know, we are using a significant discord to keep people together in the league right now. Discord is an advanced group messaging system, and whenever this league is over, the players can stay in this group chat and use it set up games against each other if they want. I would also be open to allowing more students to join over summer so they can meet people to play with as well.
Esposito: What is the discord server, and what does it do?
Rich: The discord server acts as a communication system for the league. Within the server, I can make announcements, post rulesets for them to follow during their matches, and answer any questions. Players in the discord can set up their matches with their opponents, play against people for fun, and report their scores there.
Esposito: If you and Dr. Zullo were two eSports characters, who would you guys be, and why?
Rich: Wow, that is a hard question. Though he is not a character, I could be like Roger Goodell, as he is a league commissioner. And just like Goodell, I have some kinks and issues that I need to work out in the league to make it run more smoothly. Unlike Goodell, though, I plan on following through, and I want to make things as easy for the players as possible.