NEW WILMINGTON, Pa. – Kamal Houari, the former Westminster College men's soccer coach who helped bring back the varsity program following three decades of it being discontinued, passed away on January 13, 2020.Kamal was 66. 
He started as the coach of the Westminster men's soccer club team in the 1980s, a team that was the rebirth of the men's varsity team that was discontinued following the 1951 season. The club team was formed due to the efforts of former Westminster Athletic Director Joe Fusco. In 1986, the program was elevated to varsity status and Kamal became the head coach. The new team played competitively in its first year back, including a shutout victory of Youngstown State University.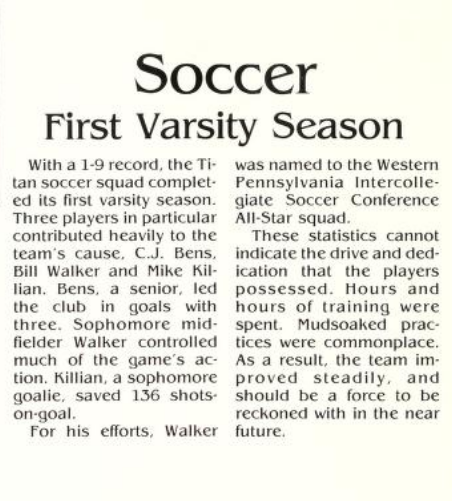 Kamal remained a familiar face at Westminster as an official and working at various soccer camps. He was also a Fédération Internationale de Football Association (FIFA) referee for many years.
"Not only was he an outstanding player (arguably the best player in Western PA collegiate soccer history), but a man of great character and gave so much time to coaching and officiating in the Western PA," said Westminster veteran head coach Girish Thakar.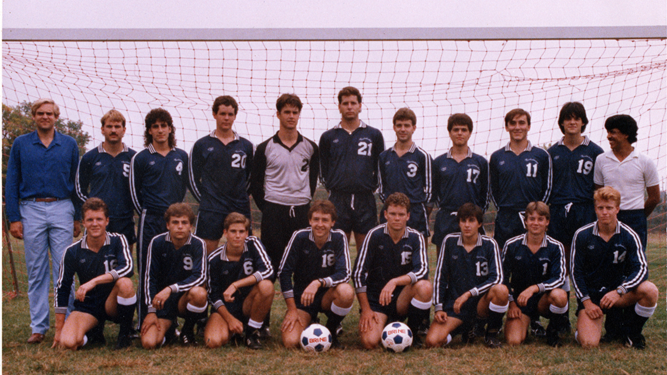 The Westminster men's soccer program has gone on to win five Presidents' Athletic Conference (PAC) Championships, appeared in four National Collegiate Athletic Association (NCAA) Tournaments, and has had numerous individual and team awards and honors.  
Kamal was born on Nov. 12, 1953, in Fez, Morocco. He played soccer collegiately at Slippery Rock University where he was inducted into the school's Hall of Fame for his historic career. An All-American and three-time All-Pennsylvania State Athletic Conference (PSAC) honoree, Kamal is still SRU's all-time leader in assists. He also played on the school's first PSAC championship team. In addition to working at Westminster, Kamal worked at George Junior Republic for over 25 years and post-retirement for the Sharon Herald.
Slippery Rock has started a scholarship in Kamal's name. Please see below the information on how you can donate, and if there are any questions, please reach out Erin Bryer (ebryer@srufoundation.org, 724-738-4611):