We all know the feeling of wanting to speak our opinions freely without any judgment from our peers.   It can be intimidating and scary on a college campus for most to be open with others about with what we think.   Most students want to speak their minds, especially on topics that they may deal with in life and ongoing. Westminster's Student Government Association (SGA) gives that opportunity to the students with a safe space to talk openly and freely without judgment.
SGA is bringing back the Civil Dialogues to the campus on August 28th, 2020.  This week's event focuses on addressing patterns and trauma of racism. 
Sessions will feature moderators who will guide the dialogues around the themes of racism and trauma entitled "Notice the Rage, Notice the Silence."
Organizers will stage a pair of separate live sessions beginning at 5 PM with one in the Witherspoon Room and the other in the Berlin Lounge.  Two separate hour-long online versions begin at 6 PM the via Zoom.  
You must register for each in-person event because of COVID-19 restrictions for crowd size and spacing.  You can register by clicking here.  This first 50 to sign up will be split into two in-person sessions. The rest will be split into two zoom sessions. Check your Westminster email for details on how to sign up!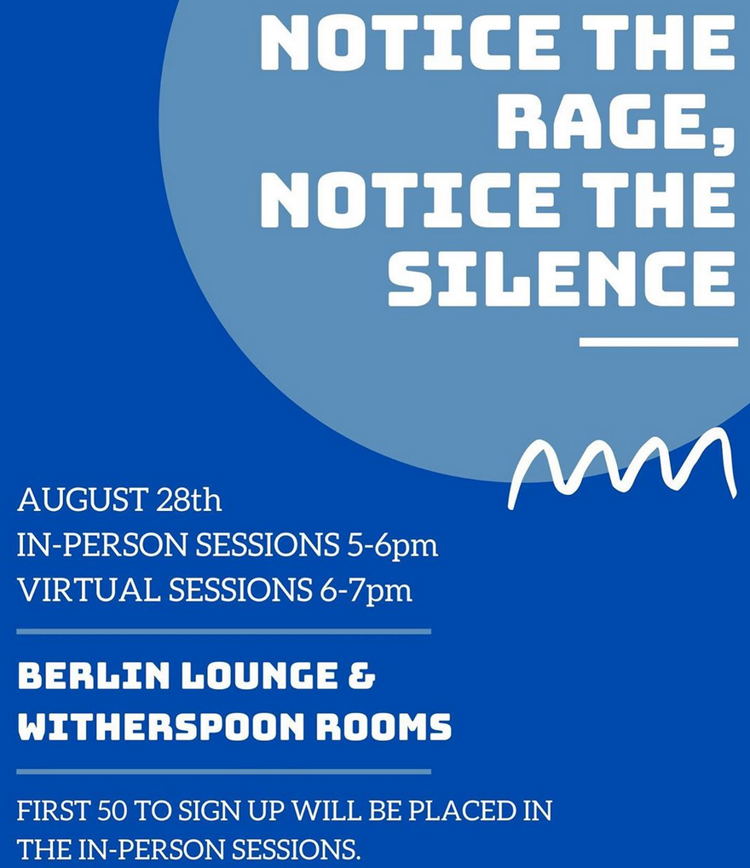 SGA supports the diversity of voices on campus and the Civil Dialogues program lets you speak your mind and that's a beneficial thing for our campus. We want to support student voices.
We hope to develop additional Civil Dialogue events during the semester.  More information will become available.