NEW WILMINGTON, Pa.-- Dave Barner, Ed.D., (also known as Dr. B on Titan Radio) retires from Westminster College this summer.   Professor Barner has been with the College for four decades.  He has spent much of that time as chair of the communications programs, including the School of Communication.
He has worked in commercial and educational broadcasting as a disc jockey, news anchor, football/basketball play by play announcer, account executive, program director, sales manager and general manager.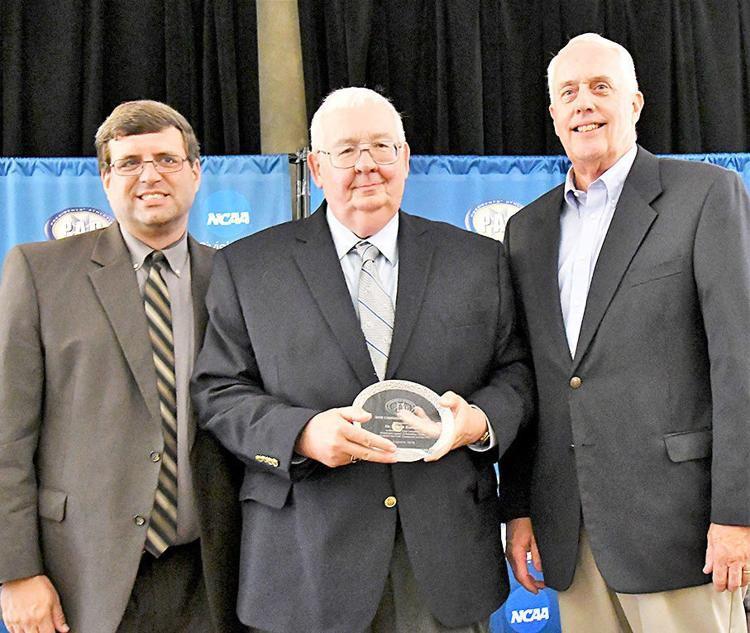 The Presidents Athletic Conference presented Barner with the Carnahan Media Award in 2019 for his role as a distinguished member of the media for his commendable service while covering and promoting the conference's student-athletes, coaches and programs.  Many alumni, faculty, students and staffers consider him the voice of Westminster College and Titan Radio.
Barner says he has seen a lot of changes in Westminster broadcasting during his time at the College; Titan Radio has transitioned from 45 records to the latest digital technology.
The station has grown from 100 watts to the current 4000-watt coverage throughout Lawrence County. The station is also heard on the web and via smartphone apps.
The Westminster Cable Network has grown from a small studio in the basement of Orr Auditorium to a new facility in McKelvey and a fully equipped remote truck, which now serves three cable systems and viewers around the country by a video stream.
His favorite broadcast memory is when Titan Radio organized a "Save the Tub" campaign after the snack bar had been renamed the Orchard Street Cafe.