Beekeeping students move colonies of honey bees to the Field Station
---
NEW WILMINGTON, Pa.-- By the start of May, over a million newly introduced honey bees are buzzing through the trees and wildflowers at Field Station at Westminster College, thanks to the hard work of students during Earth Week. The students enrolled in Environment Science Associate Professor Patrick Krantz's spring semester course, Introduction to Beekeeping, helped transfer the honey bees into 20 new bee boxes at the new apiary, a new hands-on learning laboratory for the College Center for the Environment."
"I was surprised by how many really are in one hive and just how loud they are when they are all together in the hive," said neuroscience major Brianna Pickens, one of 20 students in the course. "The bees are surprisingly calm as well."
Krantz, who also serves as director of the outdoor environmental labs, launched the new beekeeping course to promote experiential learning with ecological and science literacy for his students. It's also a vital new area for Environmental Science majors to conduct research. Bees pollinate a third of the world's food supply, and 70-percent of the food products in our local grocery store are there due to pollination.
"I know how engaging this will be for our students," said Krantz. "It's flourished into this first edition of the course with 20 students meeting a few days a week during the second half of the semester. The class will resume in the fall semester for the first half and provide the students with college credit."
"People should take the class because they can learn how to live with other organisms in a way that benefits society and the organism," said Pickens. "We gain a lot from bees, and bees can gain a lot from us if we put forth the effort to learn about them."
---
Apiary Project Advances Hands-on Learning and the Liberal Arts Mission
Westminster's apiary started as a small bee colony project in 2019 as Krantz immersed himself into learning and practicing beekeeping through networking with local experts and online classes.
"My goal is to get them prepared for their own hive once they complete the course. It's an opportunity to do lifelong learning. We should learn more about bees because many of our pollinators are disappearing. That should get you motivated to learn and do something. You can teach about it from a textbook, but it's very different when you open a hive the first time. That level of excitement and level of engagement is mandatory."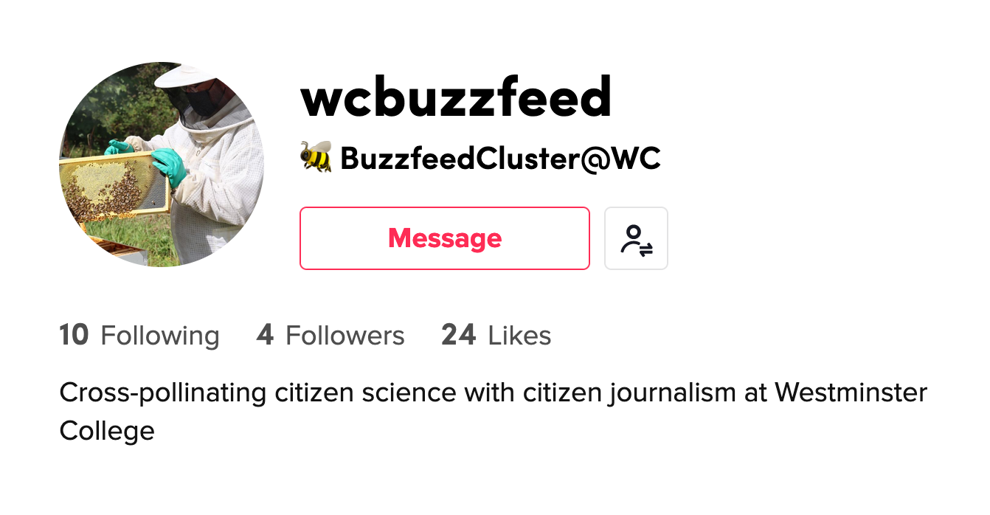 A new cluster class will also work at the apiary next fall, cross-pollinating the established Environmental Science course with the Digital Media Essentials class from the School of Communication. Students enroll in both courses to advance their knowledge about the world of bees by using their smartphones to post videos and learning moments on TikTok. They have named the cluster "Buzzfeed" with the TikTok handle of @wcbuzzfeed (BuzzfeedCluster@WC).
Krantz says the Center for the Environment is looking at the Field Station's apiary as something that can grow even bigger. The apiary can produce honey and create a entrepreneurial endeavor.
"This summer, we are hoping to have buckets of honey. So we need artists for packaging and labels. I need business and administrative majors. I need students who can do communications, promotions, marketing and web work. It goes beyond STEM majors. We consider the Center for the Environment and Field Station a resource for the liberal arts."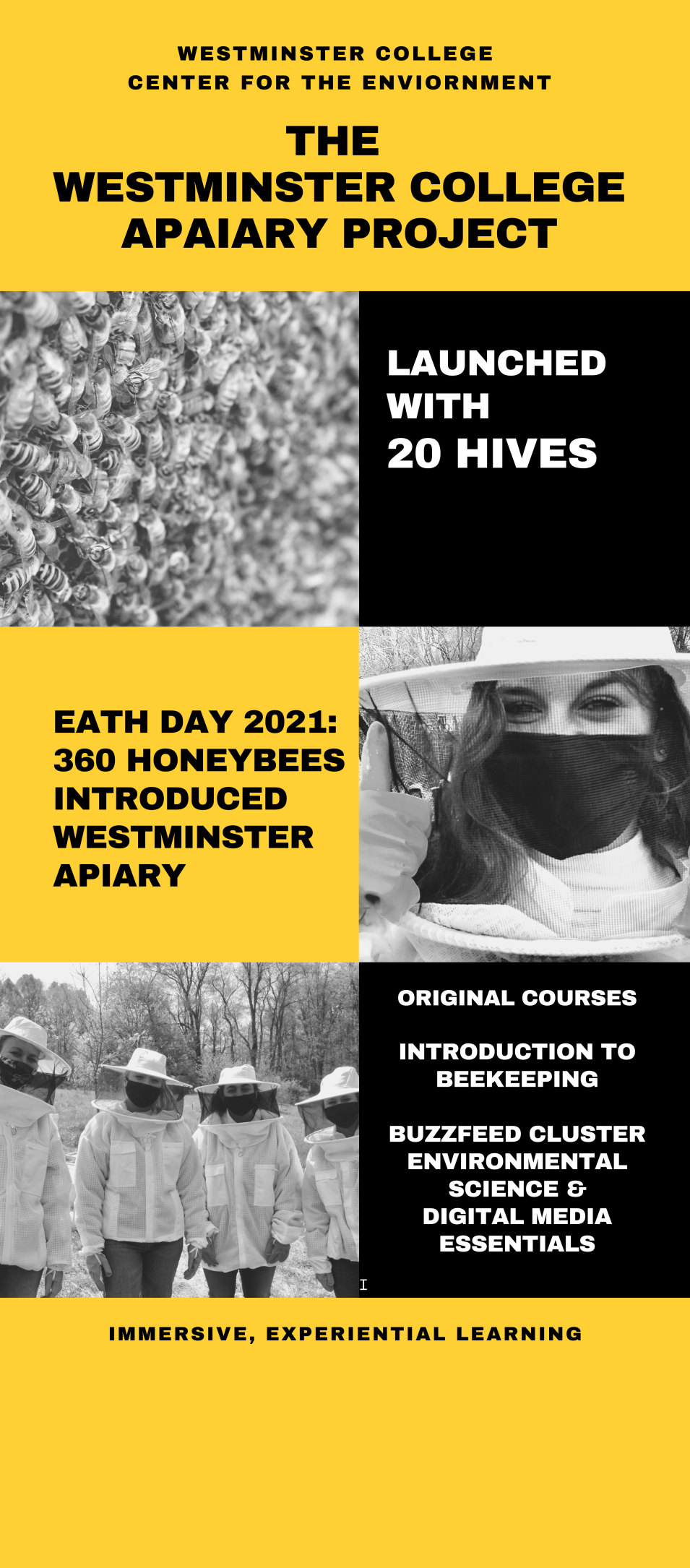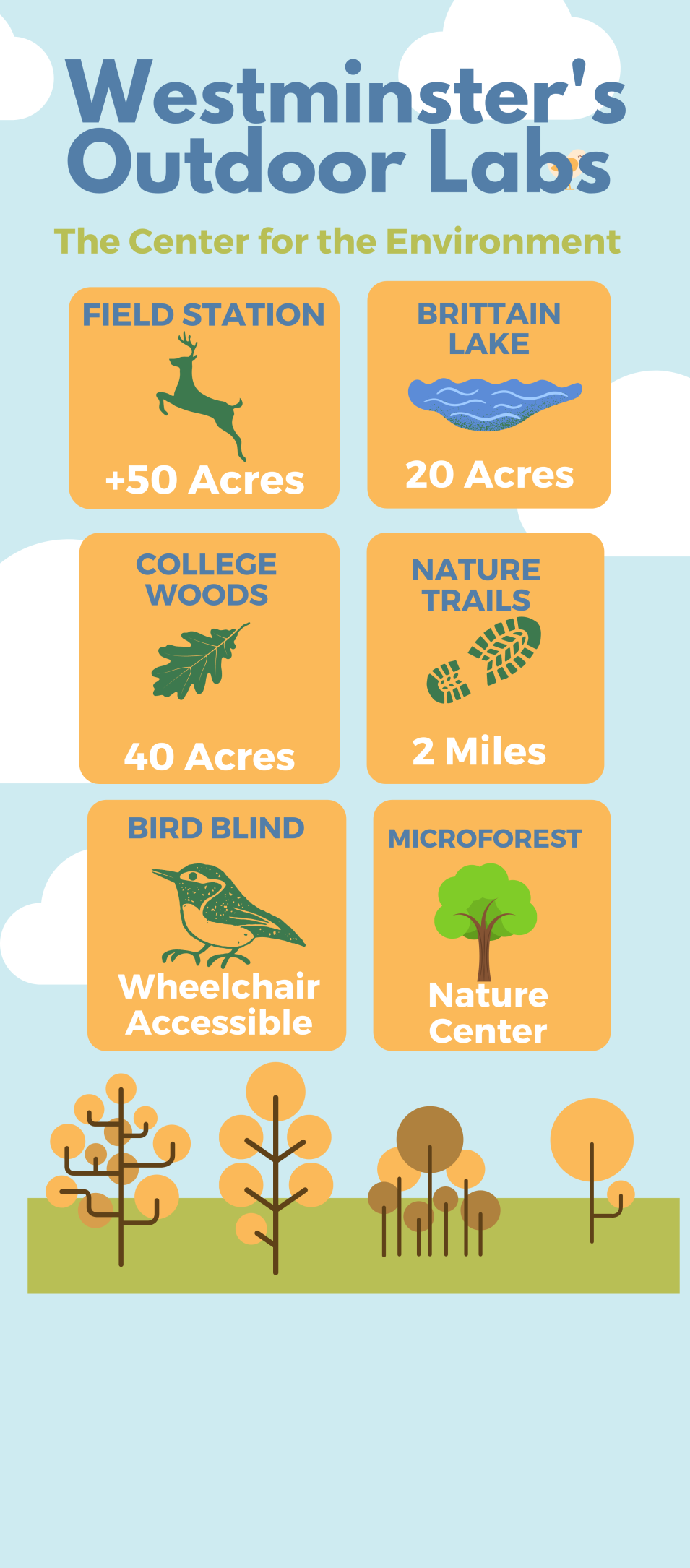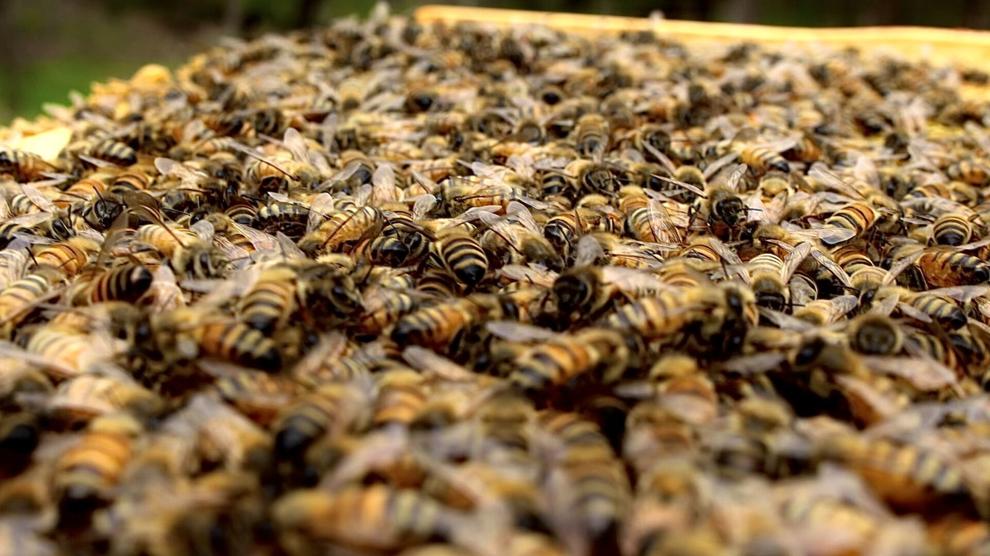 ---