NEW WILMINGTON, Pa.-- A new short film by senior broadcasting major explores one family's brand loyalty to Jeep. Hayley McGuigan produced and directed "It's a Jeep Thing" and released it this month online and on Westminster Cable TV.
The 10-minute micro-documentary uses oral history and family artifacts as a personal, reflective study on her family's connection with an iconic American automobile.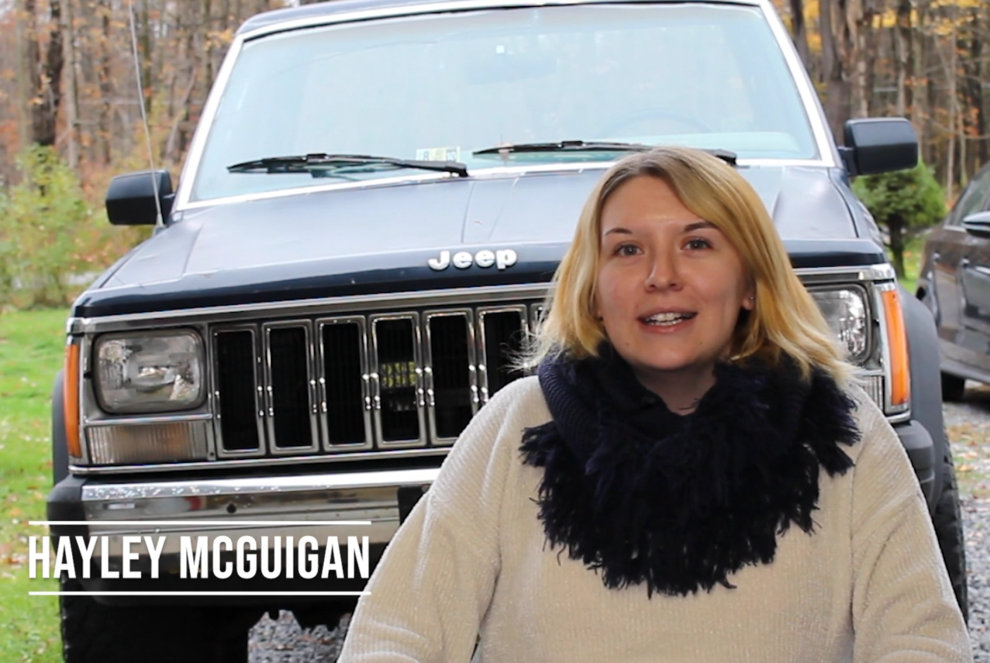 "Growing up in rural Pennsylvania, I was always surrounded by hunting, fishing, and cars," said McGuigan. "My family has been deeply interested and affected by a love of Jeeps."
McGuigan's project grew out of her family's tradition of owning Jeeps, celebrating Jeeps and participating in Butler County's annual Bantam Jeep Festival.
The production of the documentary in the middle of the COVID-19 pandemic also benefited from a family-focused narrative. McGuigan's essential character was her brother and family photos and artifacts provided her with visuals and stories to share in the short film, allowing her to stay safe and socially distanced during the production and post-production.
"It's a great little, local profile piece that's a great example of how our students worked creatively around pandemic restrictions and limitations," said Bradley Weaver, Westminster College School of Communication lecturer. "Hayley spent the fall semester working remotely. That was extremely challenging. She didn't have access to our equipment and facilities because she was working from home. 'It's a Jeep Thing' is also a project demonstrating how to preserve oral history in a compelling short film format. I'm very proud of her."