NEW WILMINGTON, Pa.-- The Russian Revolution saw the end of an era for royalty in Russia, but a Romanov wedding more than 117 years later proves that the tradition for those of royal descent has not completely dissolved. One of Westminster College's very own staff members, Dr. Russell Martin, not only had the chance to attend the wedding, but also played a role in it.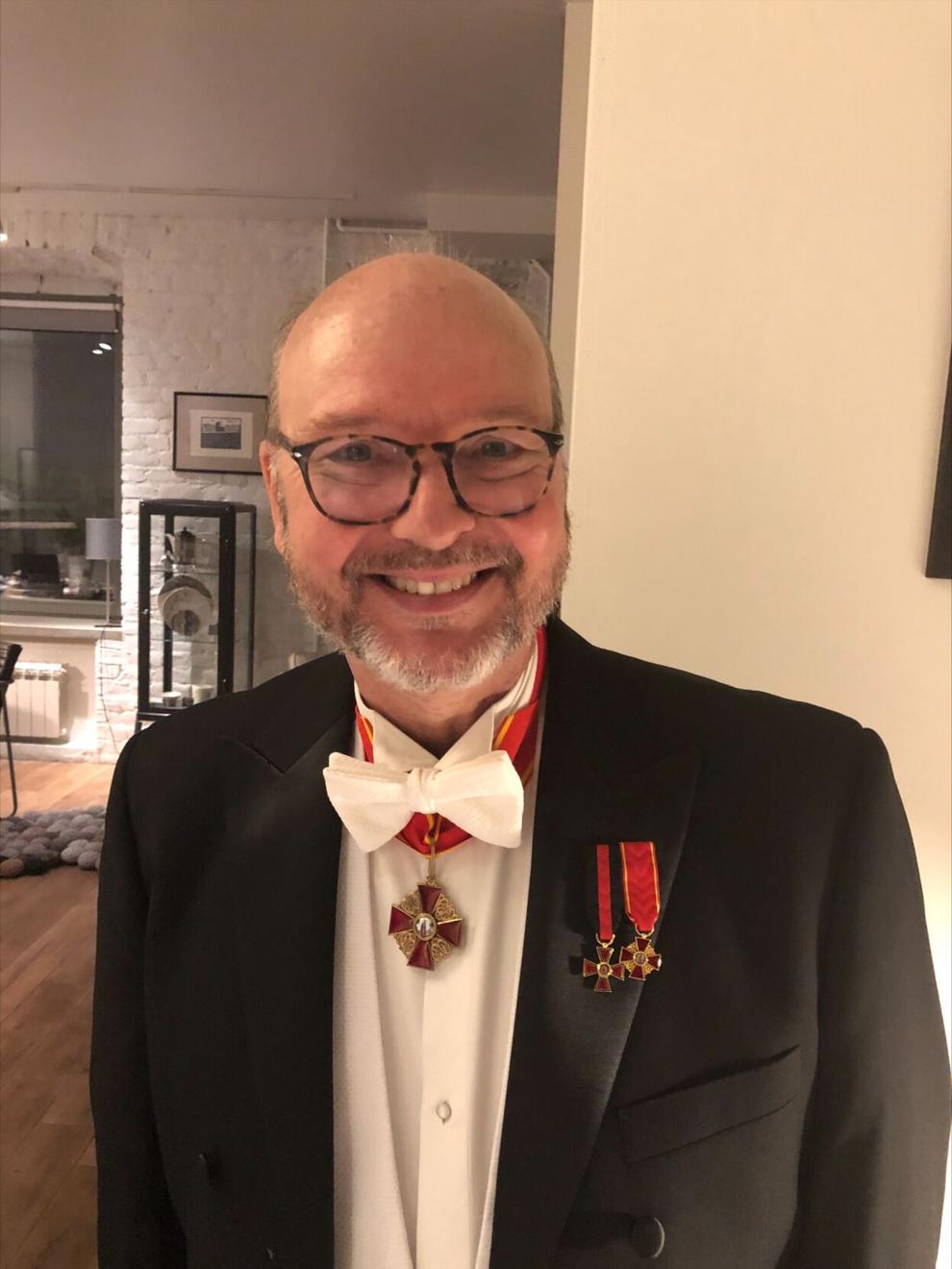 Dr. Martin has been working with Russia's Imperial House for about 18 years, doing historical research, consulting, and helping with the translation of the official webpage of the Imperial House of Russia. He had also been invited to join the Chancellery of the Head of the Imperial House, Her Imperial Highness Grand Duchess Maria of Russia, as an Advisor for Foreign Media and Communications; this role allows him to take care of the Chancellery's communications outside of Russia while continuing to research, consult, translate and write. Due to his position, he and his family were invited to attend the royal wedding. 
While the festivities occurred in late September, Dr. Martin began playing a role in the wedding around a year prior. He translated and edited the biographies of the wedding couple, wrote or translated descriptions of events as they were being planned, and helped with the Imperial House's social media presence. Martin was also tasked with writing a "program" to be used by foreign guests or those of whom were not Orthodox to help them better understand the wedding service. The day before the wedding, he was also asked to translate the sermon of the Metropolitan of St. Petersburg and Ladoga, who is the Orthodox cleric who officiated at the wedding, into English which he then had the honor of reading during the ceremony while standing next to the Metropolitan.  
When asked of the significance of this event, Dr. Martin had said, "They [the royal couple] now live full time in Moscow, and so this wedding in a way represents the return of the Romanovs to Russia after a lengthy exile." 
He will continue to serve the Imperial House of Russia as well as Westminster College.