NEW WILMINGTON, Pa. –Westminster College students will stage a peaceful Black Lives Matter march through New Wilmington's streets on Sunday, March 21. The March for Change was initially planned for last fall but canceled because of a surge in coronavirus cases. But as the weather warns up and infections have declined, the rescheduled march hits the road this Sunday. It begins at 2 p.m. at the Anderson amphitheater on the shore of Brittain Lake.
"Attending Black Lives Matter events opens you up to new people and new ways of thinking," said Black Student Union Treasurer Journey Washington, who is also a student organizer of the event. "It may challenge a student or faculty member to see things differently, leading to them wanting to learn more about it. While attending these events, students may feel the support of others and ultimately feel more comfortable in the classroom."
"As a college, our mission to help students develop the competencies, commitments and characteristics that distinguish human beings at their best," said Gina Vance, vice president for student affairs and dean of students. "These include critically examining and engaging in the world around us and compassionately serving others. We support these young activists as they speak out about racial justice."
Professors are encouraged to get their students to attend the BLM events. They can do so by posting it on their D2L page, emailing the flyer, or just by talking about it to their class.
"I really like when professors allow for extra credit for attending these events because although a student might not have wanted to go, they can learn that attending the event was worth it," Washington explained. "I believe that if professors show up and express to their class that they are going, more students will feel comfortable and open to attending and learning about these important matters."
Some faculty see the march as an opportunity to extend experiential learning for students beyond the classroom.
"I wanted to extend the experiences of students exploring social justice issues from last fall's Inquiry classes," School of Communication Lecturer Bradley Weaver said. "I've offered extra credit in my public speaking course if students attend and participate in Sunday's BLM march. In addition to encouraging their involvement in campus activism, it's a great opportunity for them to observe public speaking in the field. They can observe the speakers and consider techniques and approaches for persuading and inspiring when it comes to speaking to a crowd of people in a public space. And while they'll practice social distancing and wear masks, this gets them out of the Zoom classrooms and into the real world,"
Marchers will walk a loop through campus and the town of New Wilmington. The march route will begin at the amphitheater, travel on College Drive and continue through campus to the circle on the east end of campus to Maple Street. The route will continue up Maple Street to South Market Street, turn right, march to the East Neshannock Avenue and return to campus down South Mercer Street and back to the amphitheater. Organizers have also worked with local borough leaders and police in planning the event.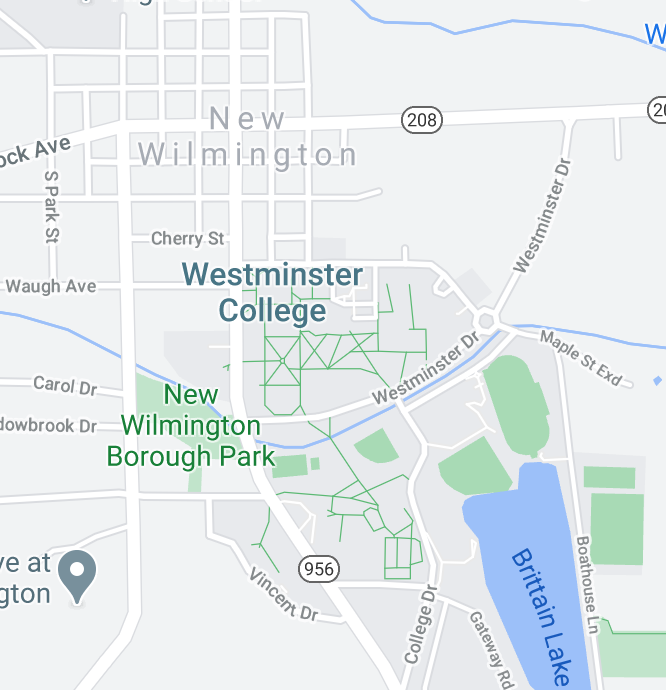 The Black Lives Matter march is open to the public. Attendees must wear a mask  A candlelight vigil will be held at Anderson Amphitheater following the march to continue the message of support for racial justice. No signs with hateful or discriminatory language will be permitted.
While there is no fee to participate, donations will be accepted and will benefit The Innocence Project.