NEW WILMINGTON, Pa. - - If you've headed to the Westminster College Bio Trail or Field Station by foot recently, you might have notice something different—the bridge is gone!
The Zehr Bridge on the Little Neshannock Creek has been removed after being deemed unsafe for human traffic.Crews with a crane removed it this past summer.  The structure had served the College for 38 years.  When it was built, the state required $100 for a permit fee.  The bridge cost $3,000 to build with much of the labor provided by volunteers and faculty.
That becomes the issue because, unfortunately, things are a little different today in 2021 than they were back in 1983. Dr. Patrick Krantz Director, of the Outdoor Laboratory was able to give some insight about what the future is for a new bridge. Dr. Krantz talked about how when the Zehr bridge was originally built, Dr. Harms and Dr. Zehr had to do a 100-year flood stage level test to see what the biggest storm the bridge could endure in its lifetime was; this is a reason he believes the Zehr bridge lasted 38 years.
"This area does see a lot of flooding," Dr. Krantz stated. The Little Neshannock, at that part of our campus, has a drainage basin/watershed of 64 square miles, which surprises people, said Krantz.
Erosion is what caused the bridge to, ultimately, be removed.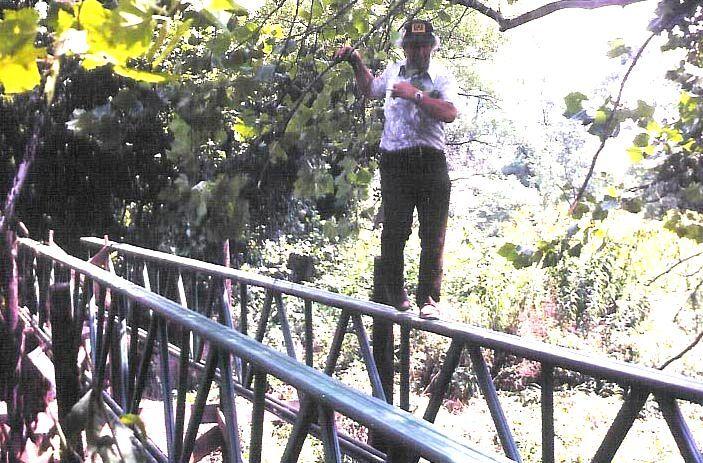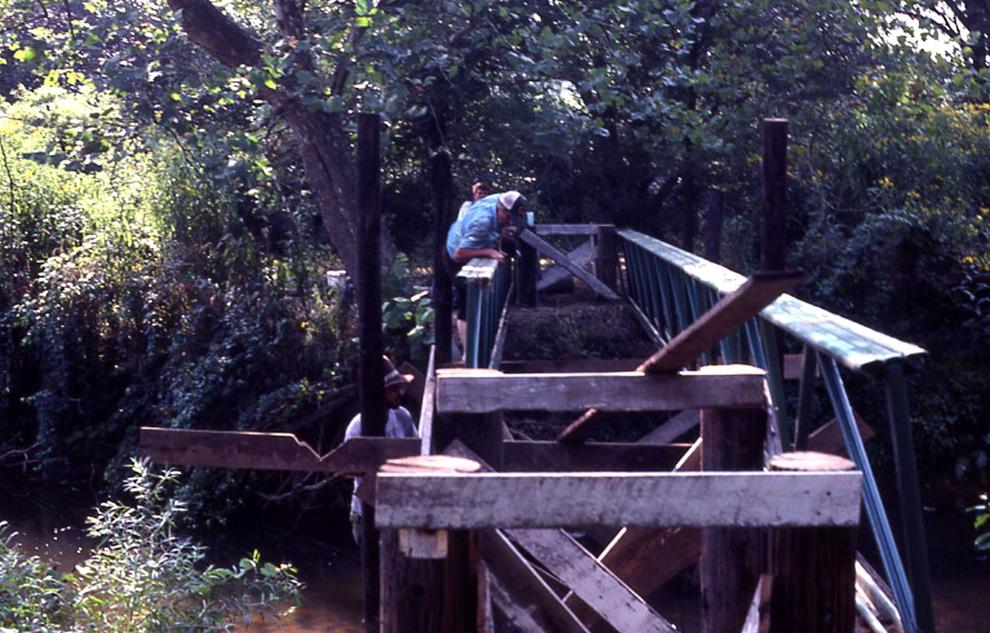 The erosion was a problem that started to show up about three to four years ago, but any work on a waterway in Pennsylvania requires a permit.  Krantz said the college is actively looking for solutions, but repairing the Zehr bridge just doesn't seem financially feasible at this time.

"We were saddened that the bridge had to be condemned when it became unsafe," said Westminster College President Kathy Richardson. The permitting process to build a new bridge will be quite expensive, and we are seeking to raise those funds as soon as we can."

The college has received bids for new bridges, and Krantz said the costs approach $100,000 pretty quickly.  The state requires an application permit that has a $90,000 fee.  And that's no guarantee that state agencies would even approve the permit to build a new structure.

While there aren't any plans as of today on really what is next for a new bridge, Krantz says he hopes this next bridge is be more accessible so everyone can experience and utilize our Westminster's natural spaces and outdoor labs.