Westminster alumnus Heather Storm (2006) is one of the young professionals making her mark on broadcasting in the Badger State and the Wisconsin Broadcasting Association (WBA) is recognizing her.  She's music director and on-air talent WKSZ and WKZG in the Green Bay area.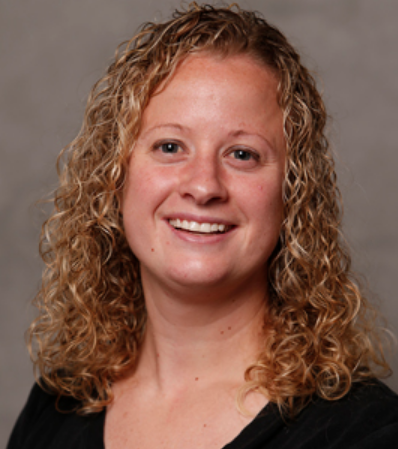 The WBA Young Professional of the Year Award seeks to recognize young broadcasters who have made a significant impact on their stations and communities. A subcommittee of the WBA Board of Directors selected six young professionals to recognize in 2020, and one of those six has been identified as the first "Young Professional of the Year."
Storm is one of those six. The WBA is profiling her in its next newsletter.   The WBA's Young Professional of the Year will be announced in the May/June newsletter and awarded at the WBA Summer Conference on June 17 in La Crosse.
---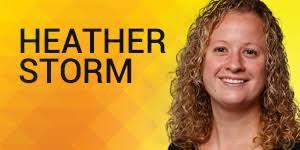 Company: Woodward Radio Group 
Position: Music Director and Air Talent for WKSZ and WKZG
Years at station: Coming up on a decade! 
Started in broadcasting (year): Interned at Pittsburgh's WQED in 2004, starting getting paid as a board op in 2005 (owned then by Infinity Broadcasting).
How did you get into broadcasting? I chose Broadcast Communications as a major at Westminster College with an interest in news. With a choice of four practicums, radio was listed first so I assumed it was required and fell in love from there.
How do you view the role of young professionals in broadcasting? The role of the young broadcaster is to keep everyone evolving and moving forward. The world and how we consume news and information changes rapidly, and so must our forms and style of broadcasting. We tend to learn more when we are uncomfortable with change, and those already familiar with it help move us forward. 
What advice would you give to other young broadcasters? Dive right in. Get involved in as much as you physically can. This is one rule of thumb that has not changed and most likely will never will.
What does the future of broadcasting look like to you? The future is bright.  It just looks different than it did 50 years ago, or 10 years ago, or even one year ago. This is a profession that reflects the world surrounding us and we must evolve to mirror those changes. Our community is full of young, intelligent people who are ready to hustle.