Donald Mosley is the epitome of peace – volunteerism, travel to wartime countries, founder of an organization devoted to helping the impoverished -- all wrapped up in a person. October 6, 2019 Mosley visited Westminster College campus as the 33rd Wayne H. Christy Memorial Lecturer. Mosley delivered numerous stories to the congregation gathered in Wallace Memorial Chapel that highlighted pivotal moments from throughout his life. His underlying message: love is – and should be – unrelenting.
Mosley's lecture was underscored by a quotation from his friend and fellow theologian, Walter Wink, who said, "Relentless love is the most powerful force in the universe."
Mosley is a co-founder of Habitat for Humanity, an organization that builds homes for people of communities around the world who cannot afford to buy a home. "I grew up in a fervent religious family. It was fire and brimstone – an awful lot of fear. I grew up thinking, 'I've got to get out of here,'" Mosley said. When he was eighteen, he was able to accomplish his goal of leaving by traveling the world. In his travels, Mosley was introduced to the idea of orphans and refugees. When he returned home to Georgia, he sat down with fellow co-founder Millard Fuller and together they began the Habitat for Humanity mission. The original goal for Habitat was to build 20 houses in the Georgia area. Today the organization has built over 800,000 houses internationally.
Mosley is a proponent of spreading love and kinship to everyone.
"Fear can definitely spread," Mosley said, "We can spread fear – especially to children – if we are not cautious. But hope is contagious. It can be just as powerful." Mosley recounted a story of building a house in Egypt while the country was wrought with war. Four men walked up to Mosley and aimed a rifle between his eyes. Mosley professed to the men, "peace be with you," and then men let him pass through them unscathed.
"I've talked to people on both sides of war. What I've found over and over again is that they're people," Mosley said.
Mosley is an advocate for ceaseless love. He continues to spend his life caring for everyone surrounding him. Most recently, Mosley and his wife Carolyn Mosley co-founded Jubilee Partners in Comer, Georgia. Jubilee Partners is a Christian community that hosts refugees from 30 countries. The organization has currently assisted over 3,000 people.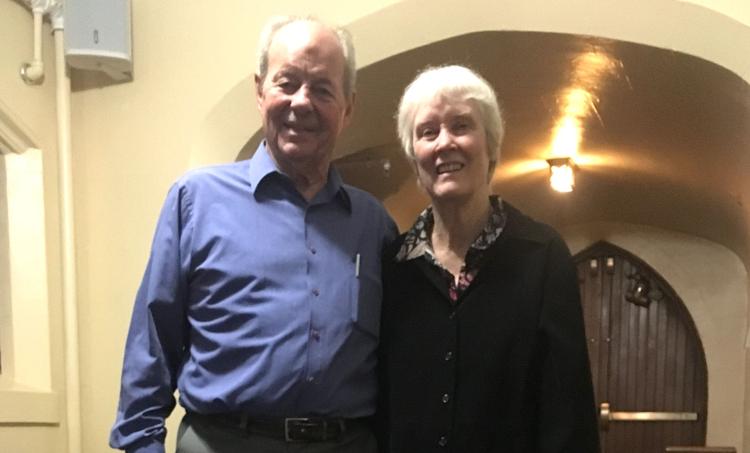 Mosley is the recipient of multiple peace prizes, including the Pfeffer Peace Prize, awarded annually to an individual "working for peace and justice" around the world.
Above all, Mosley rallies in love. Everyone has opportunities within their daily lives to exhibit countless acts of love and kindness. It is essential in bettering a community to act upon your love no matter the circumstances. Actions rooted in passion will prevail regardless of negativity the world is inundated with.
"Love can overcome darkness, but it requires us to go out and get involved," Mosley said, "It may be one heart-to-heart with your roommate, or working on a Habitat project – it can take many different forms. . . . The essence of love is what creates atmosphere for fear and makes it possible for darkness. Light always drives away darkness."