Wallace Memorial Chapel overflowed the night of 27 October 2019, the crowd spilling into the rear and side balconies of the room, as Westminster College students and community members gathered to spectate the musical stylings of Bakithi Kumalo and the South African All Star Band.
The performance underscored The South African All Stars' second visit to Mother Fair. The band, comprised of Bakithi Kumalo, David Bravo, Morris Goldberg, and Rodney Harris, first visited and performed during the Spring of the 2017-2018 school year.
Kumalo, namesake of the group and father to WC senior Didi Kumalo, was born in the Soweto township of Johannesburg, South Africa. He grew up alongside music makers. He performed with touring artists throughout the 1970s and '80s, and he was introduced to Paul Simon in 1985, which brought him to America. Kumalo is the bassist and vocalist for The South African All Stars.
Bravo, who is a singer, pianist, and songwriter, was born and raised in Cape Town, South Africa. He was first trained classically on piano and has since written and collaborated on a number of pieces. He dabbles in multiple genres, spanning from commercial jingles to film scores. Bravo is the keyboardist for The South African All Stars.
Goldberg, raised in South Africa, strives to combine South African music with American Jazz. He has recorded numerous albums and performed alongside Kumalo in their work with Paul Simon. He is trained on the clarinet, flute, pennywhistle, and recorder. Goldberg is the saxophonist for The South African All Stars.
Harris grew up in New York and taught himself to play various instruments by experimenting during his brother's band rehearsals. Harris has worked alongside a number of famous performers and is the percussionist for The South African All Stars.
The troupe bled from one piece into another, incorporating a multitude of instruments as well as vocal stylings such as rhythmic clicking, breathing, and whistling in addition to traditional lyrical expressions. Goldberg danced throughout the group's performance, even while playing two flutelike instruments simultaneously.
Though the group expressed primarily in the form of music rather than verbal storytelling, Bakithi connected with his audience throughout the performance. Preluding one of the pieces, he told those in attendance, "I've had a whole village sing with me [on the next piece]," then prompted everyone to become involved in the piece.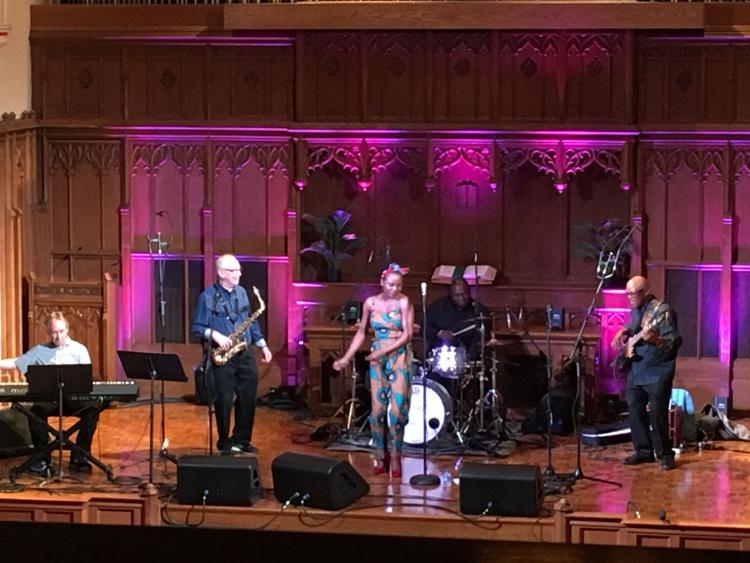 The South African All Stars added a performer to their group for part of their performance. Musical storyteller Nonhlanhla Kheswa grew up between Alexandra and Soweto, South Africa. She derived a passion for music from her schoolteachers and later found roles of expression through performances in director Darrell Roodt's Soul City and Disney's The Lion King on Broadway. Kheswa is a vocalist for The South African All Stars.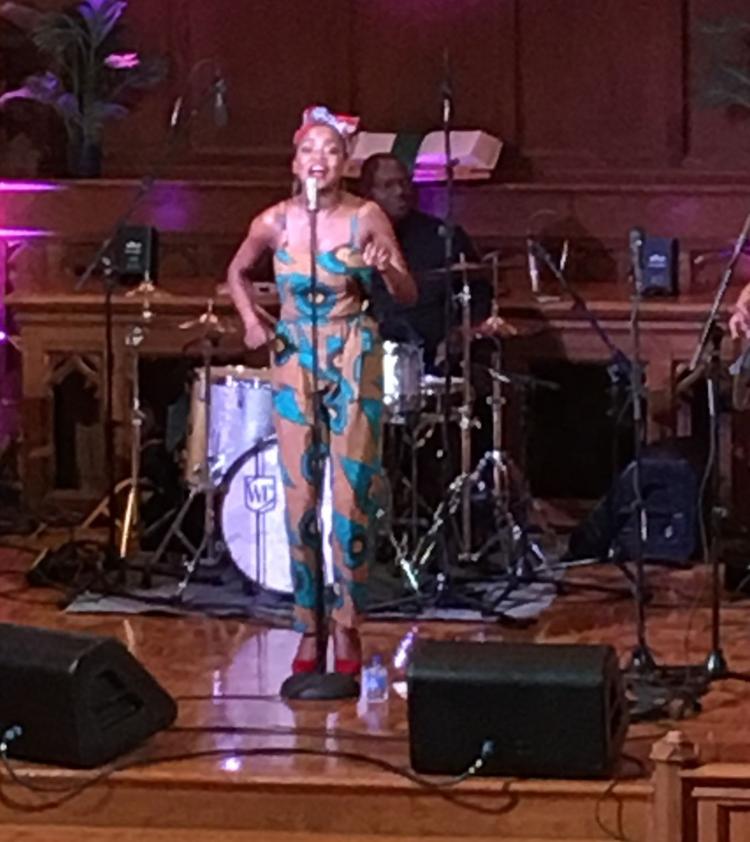 WC students got to perform alongside The South African All Stars as well. Wallace Memorial Chapel rang louder than it had all night as WC's Concert Choir, directed by Dr. Andrew Withington, joined the band members onstage to sing two songs and an encore with the band.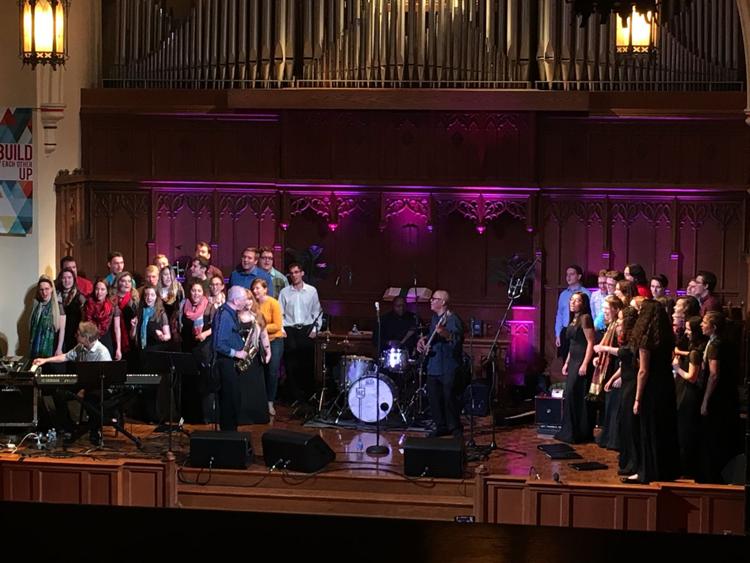 Monday, 28 Oct. 2019, the second day of their visit to WC, The South African All Stars visited six classes. The performed and spoke with students about their experiences in South Africa, especially during years of apartheid, from their different perspectives.
Copy Edited by Nyna Hess