Cancer Research, Television Drama and Cross-disciplinary Discussion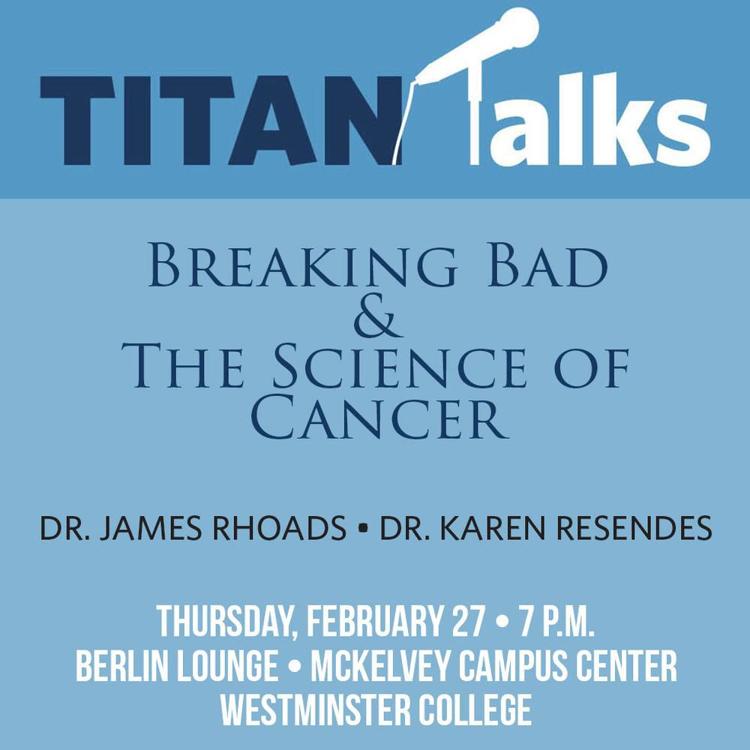 Westminster College boasts an interdisciplinary curriculum founded on the principles of the liberal arts tradition. For some students, this idea of interdisciplinary learning might mean getting their clothes dirty painting in the art studio while also synthesizing complicated reactions in the lab. For others, it could mean becoming birders and tweeting about their endeavors while also completing comprehensive financial audits. For those who attend February's installment of Titan Talks, it will mean learning about both cancer treatment and television drama all in one night.
Students, faculty and members of the community are invited to McKelvey Campus Center's Berlin Lounge for the next segment of Titan Talks on Thursday, Feb. 27, at 7 p.m. The lecture will feature Westminster professors Dr. Karen Resendes and Dr. James Rhoads as they present "Breaking Bad & the Science of Cancer."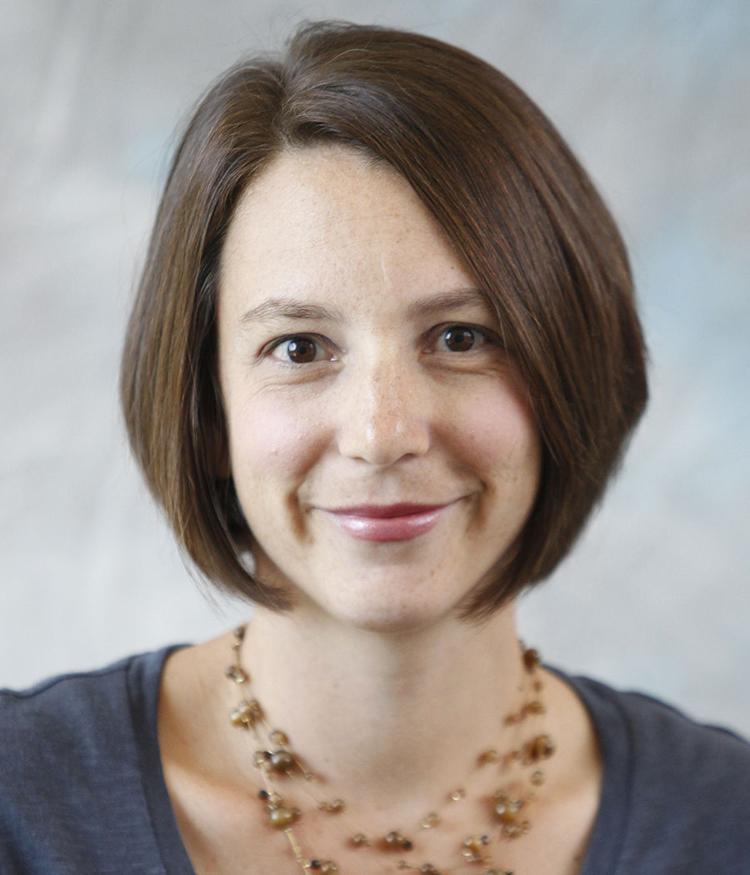 Dr. Resendes, associate professor of biology, will discuss the science of cancer treatment in her portion of the talk, according to a press release published by the College. The root cause of cancer progression can vary widely, even within the same cancer type. Resendes will provide some insight regarding this and give an overview of the similarities and differences that occur in the development of cancerous tumors. Additionally, she will introduce the range of treatment methods that can be employed in combating various forms of the disease, a Westminster press release explained. Resendes will also emphasize how the basic scientific research being performed at Westminster may one-day impact future cancer treatment plans.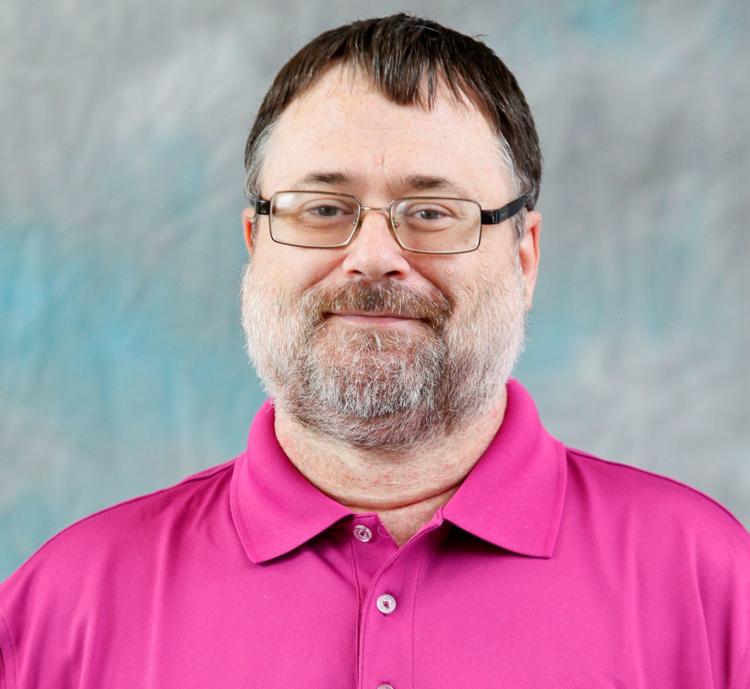 Dr. Rhoads, professor of political science, will follow Dr. Resendes' lecture with one of his own exploring the hit American television drama "Breaking Bad," a Westminster press release reported. The show follows a mild-mannered high school science teacher who transforms into a merciless player in the local drug trade, driven by the desire to provide for his family after being diagnosed with terminal lung cancer.
Titan Talks are free and open to the public. Reservations can be made here. There will be light snacks at the event.
Dr. Resendes, co-director of the Drinko Center, joined the Westminster faculty in 2009. She earned her undergraduate degree from the College of William and Mary before continuing on to earn a Ph.D. from Brown University.
Dr. Rhoads, criminal justice/sociology and political science chair, joined the Westminster faculty in 1992 after earning his undergraduate degree, master's and Ph.D. from Kent State University, according to the College's undergraduate catalog.
Titan Talks, launched in the fall of 2018, is a three-part series featuring Westminster scholars and professionals. It aims at helping human beings develop their best selves and live lives with a mindful purpose, according to a release published by the College.
The next installment of Titan Talks will be in March.  
Copyedited by Sydney Roach