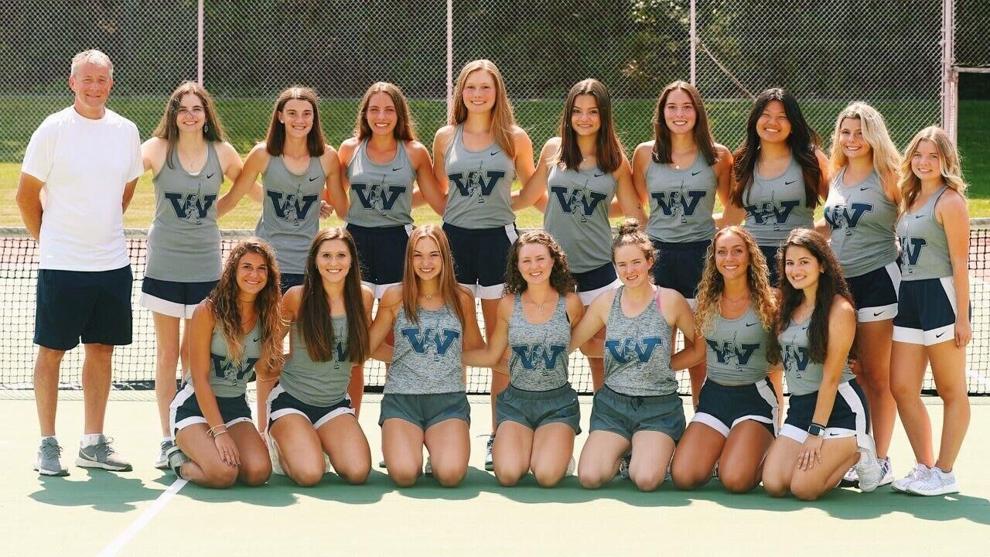 5-2 was the final score that ended a tremendous run for the Westminster Women's Tennis team last fall. A semifinal match that was very competitive with the best of the best in the PAC competing at the highest level. Unfortunately for the Titans, they fell short and failed to reach the PAC Championship.
Sometimes losing can be a good thing. The pain of feeling that loss can be a turning point for a team and they say to themselves, 'we never want to feel like this again.' For the Women's Tennis team, they took that loss personally. Sophomore Emma Sukal (Pittsburgh, PA / Baldwin) certainly put in the work this offseason by describing her summer as a time to get better.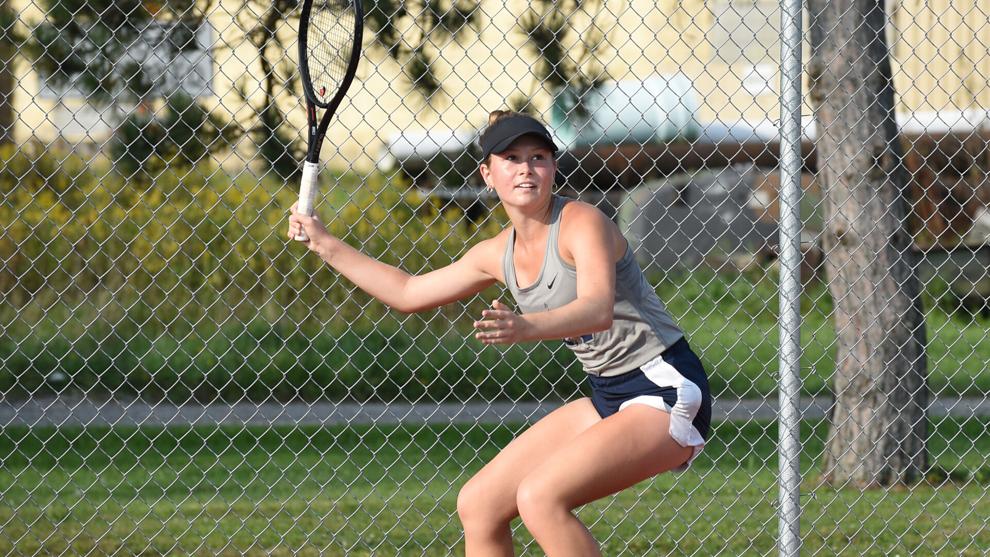 "I was coaching most of the summer which also meant I was playing. I felt like I was getting better and better every day," she said. Sukal came off a dominant year posting an 11-4 singles record and 12-2 doubles record all while playing at the No. 1 spot for the Titans as a freshman.
Sukal added, "It was important to play. To get our head back in the game and to be ready for the year." It's certain that the ceiling is high when talking about Sukal's play, and she will look to use her hard work this past summer for the new season.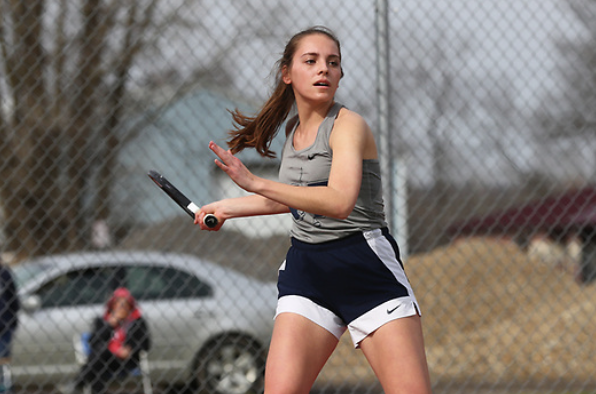 Alongside Emma Sukal, sophomore Gia Francisco (Canfield, OH / Canfield) has been quite the success story as well for the Titans. The doubles partner with Sukal and a talented young player out of Canfield, Ohio. Francisco has been a force to be reckoned with after putting on a stellar first season for the Titans last fall. The young star registered a 12-3 singles record and a 12-2 doubles record while bouncing around from the No. 1, 2, & 3 spots in the starting lineup for Westminster. Francisco discussed how gaining experience from last year will help the Titans moving forward.
"We got all the nerves out last year. We found that there's a different set of expectations come playoffs. So, we now know what it's like to be in that situation." Francisco also touched on the senior leadership the Titans have this year.
"Sabrina Slagle and Ashley Biddle (Grove City, PA / Grove City Area) have both been amazing leaders for us. They really bring us all together as a team to make us stronger."
With most teams, there is someone who has been there for a while and who players turn to when they're in trouble. That person is none other than senior Captain Sabrina Slagle (Pittsburgh, PA / Upper St. Clair). Slagle has been a starter for the Titans since her freshman year back in the fall of 2019. With a lot of experience on the court, off the court, experience in the playoffs, etc., Slagle is that person that the team turns to for guidance. The senior captain talked about her level of excitement and her goals for this team.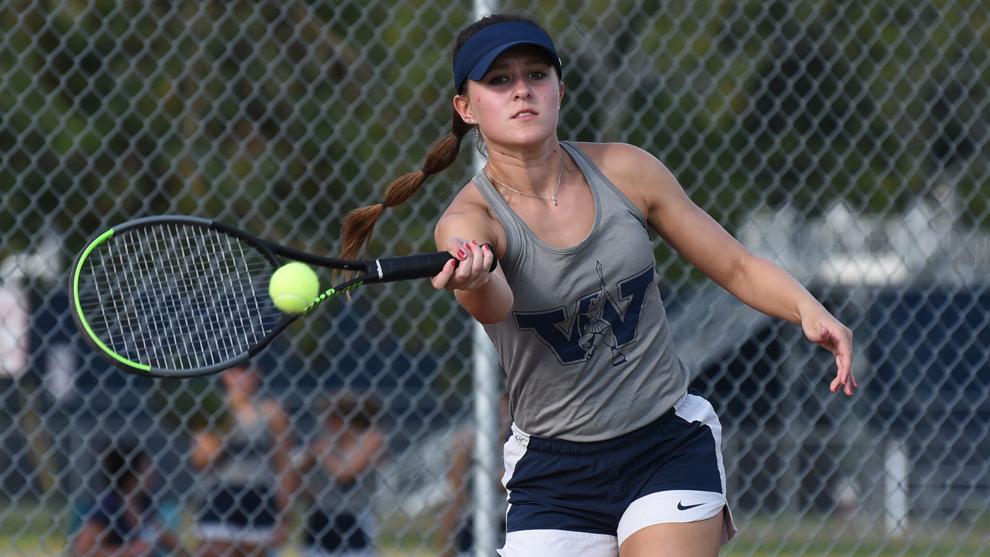 "I'm just excited to get out there and give it my all for my final season." Slagle added, "The overall goal is to have fun. However, I want us to be motivated to play hard. Motivated to win. Motivated to make it to the PAC Championship. Motivated to be better. Motivated to be a Titan." It's certain that Slagle is determined as can be for this upcoming season and is using her experience to be that leader for the Titans. 
Speaking of a great leader for a team, second year Head Coach Jeff Layman had some positive words for his players highlighting how impressed he was from this past season.
"They were young as far as 'college players,' and still performed great last season. I expect the same from everyone this year as well," he said. Coach Layman, who was named the replacement coach of now Allegheny Women's Tennis Head Coach Dave Hayden last season, debuted with an 11-4 record last season while securing a 5-2 record in conference play. It's fair to say that Coach Layman has done a great job with the team and is truly propelling Westminster to become one of the top teams in the PAC.
The Titans have certainly faced quite the adversity with the past couple seasons being so close to that championship feeling, but instead just falling a little short. Now that the Titans have gained experience as such a young group from last year, there's no way you can count them out for this season. This is one determined group of young and certainly strong women who are ready to put themselves on the map for this upcoming season.
The Westminster Women's Tennis Team will make their 2022 debut today at 4:00pm against PSU-Behrend, and will start section play this Saturday at home vs. Washington & Jefferson at 4:30pm!