Many student-athletes faced a difficult situation earlier this year when their season was cut short as COVID-19 caused all schools to close down and spring seasons to be cancelled with immediate effect. Although PAC sports haven't been cancelled all-together yet, teams are still feeling the effects in waves and face a tough reality that could potentially mean them not getting to play this season if the coronavirus continues its course in the manner it has.
One of those teams on campus that is anxiously awaiting some good news amid these unprecedented times is the Westminster women's soccer team. Fresh off an amazing season that saw them go undefeated in the Presidents Athletic Conference (PAC) before suffering a heartbreaking 1-0 defeat to Chatham in the PAC tournament semi-finals, the Westminster women's soccer team was anxious to redeem themselves this fall. However, the coronavirus had different plans.
On July 24, the PAC announced that fall sports the NCAA defines as being "high-contact" or "medium-contact" would have their season postponed until the spring. Those teams are football, men's and women's soccer, women's volleyball and men's and women's cross country. Other fall sports defined by the NCAA as "low-contact" like men's and women's tennis and men's and women's golf were given the clear to continue with their season this fall. Men's and women's outdoor track and field that normally competes during the spring were even added to the mix of sports to happen this fall. These changes give a whole new look to what could become the new reality of collegiate sports.
So how do you react when your season is postponed?
"I wasn't really in complete shock; I had a feeling it was coming," senior captain Jocelyn Gillette shared. "The postponement allows us to ease into practices and get ready for this upcoming spring. We have time to mess with the formation and find what works best for us."
Gillette's fellow captain, sophomore Julia Redilla felt torn after hearing the news.
"I was kind of indifferent and disappointed too," Redilla said. "I worked hard this summer to be prepared for the season. However, I'm glad they made a decision early on rather than later and that we may still get to play out our season."
When asked if there was any positives about the soccer season being switched from the fall to the spring, head coach of the Westminster men's and women's soccer teams.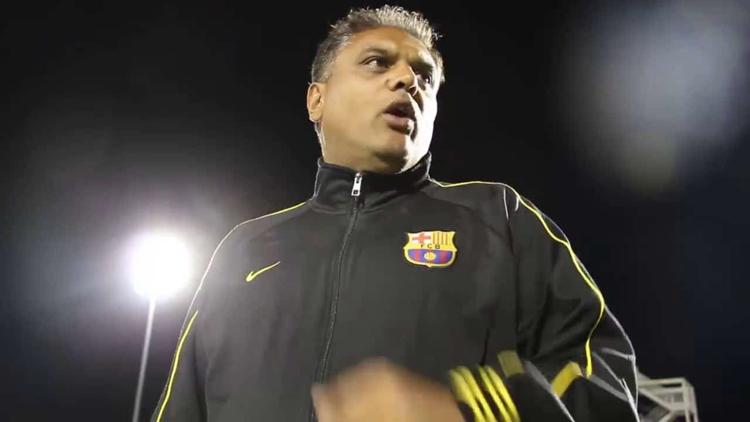 "I think the only positive is that we're getting a chance to play in the spring, I mean there's really no other positives," said men's and women's head soccer coach Girish Thakar.  "The ideal situation of course would be to play in the fall, but obviously we can't do that so we could be one of those programs with no sports going on at all, so at least we have something going on right now. Something is better than nothing. The players just want to go out and play and luckily right now they have that."
Gillette and Redilla agree with their coach in that respect. However, with some positive takeaways comes the negative side of things and they agreed on this too, but the dreaded training pods are not at all a joy for the players or the coaches. The team arrived on campus on Aug. 10 to begin preseason as originally scheduled and were immediately split in half to keep players separated at practices. They have been training within those pods every week so far since getting back to campus. These training pods limit the players contact with players from other pods, but also limit the coaches on what they can do with the team which does not make their job any easier, just more frustrating. Practices are based around no-contact drills, which is not exactly ideal for a sport that requires a high level of contact.
The new reality that our student-athletes face are guidelines such as wearing masks around campus up until practice begins, temperature checks before practices and daily health screenings by the athletic trainers. A lot more responsibility to take on, but it has to be done if they expect to have their season at all.
"I feel like the school has put a lot of work into this process in order to keep the athletes and students safe in this return process," Gillette said. "It's definitely different having to wear masks and doing the daily health screenings, but if that's what we have to do in order to play, then that's what we will do."
"I don't think there's anything super tough, it's just that the season has changed so we might only have 10 games," Coach Thakar shared. "This means we won't be able to play the top teams we normally play against that are regionally or nationally ranked. Obviously there will be no national championships either, so those are kind of the tough things but they're out of our control."
The clashing seasons that affect the use of facilities are out of control for all the Westminster teams. Right now, there is good progress being made on the new UPMC Sports Complex that will serve as a stadium for the Westminster men's and women's soccer teams, as well as the men's and women's lacrosse teams. The stadium was originally going to occupied by the soccer teams in the fall and lacrosse in the spring for their respective seasons. Their seasons may clash, and it is yet to be decided how the situation will be handled. There is a possibility that the two sports might not even play out their seasons at the same time as schedules for the spring are still being figured out.
According to Coach Thakar, one thing is for certain though and that is the fact that all the teams will have to have their seasons wrapped up quickly.
"Right now, we don't have an exact date on when our season is supposed to start, as the conference is trying to figure out when all the school's finish for the school year. Under NCAA guidelines, you can't play or practice any time after your final exam week. There's some schools in the conference that actually have are finishing up their finals the second week of April, which means they can't play after that. The NCAA would have to give clearance to allow them to play after their finals. It could be that we start our season in March and are done by the end of April or early May."
With teams only being allowed to play other teams within their conference and no non-conference games allowed, this looks to be very doable at first glance. That was until Thursday afternoon on Aug. 27 that the PAC made yet another announcement in regard to 2020 fall sports and in compliance with the NCAA they have decided to postpone the rest of the remaining fall sports until the spring. Now, the spring of 2021 is set to play host to every teams' season all in one semester. Pure chaos comes to mind when just trying to imagine what that will look like, but only time will really tell how this whole situation pans out given everything is so fluid and unpredictable at the moment, especially when it comes to sports.