IRVING, Texas – The National Football Foundation (NFF) & College Hall of Fame announced the names on the 2021 ballot for induction into the College Football Hall of Fame. Westminster College running back Brad Tokar '91 was listed on the division ballot for consideration.
Tokar, a two-time First Team NAIA All-America selection (1988, 1990) and the school's only running back to earn Kodak Coaches' All-American (1990), helped lead Westminster to back-to-back NAIA Division II National Championship titles in 1988 (14-0) and 1989 (13-0), compiling a 27-game winning streak that, at the time, was the longest win streak of any college team in the nation at any level. Tokar is still the school's all-time leading rusher with 5,269 career yards, which at graduation ranked second all-time on the NAIA career rushing list. He also helped lead Westminster to a NAIA Division II National Championship runner-up finish in 1990. Additionally, Tokar earned second Team NAIA All-America as a junior and was named the Sigma Nu National Athlete of the Year honorable mention. In his four years, Westminster went 47-4, including the aforementioned two undefeated seasons.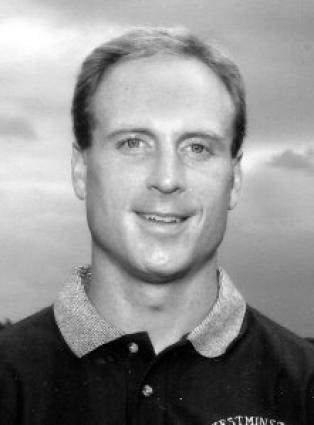 "It's an enormous honor to just be on the College Football Hall of Fame ballot considering more than 5.4 million people have played college football and only 1,027 players have been inducted," said NFF President & CEO Steve Hatchell. "The Hall's requirement of being a First-Team All-American creates a much smaller pool of about 1,500 individuals who are even eligible. Being in today's elite group means an individual is truly among the greatest to have ever played the game, and we look forward to announcing the 2021 College Football Hall of Fame Class Presented by ETT early next year."
The ballot was emailed to the more than 12,000 NFF members and current Hall of Famers whose votes will be tabulated and submitted to the NFF's Honors Courts, which will deliberate and select the class.
The announcement of the 2021 College Football Hall of Fame Class Presented by ETT will be made in early 2021, with specific details to be announced in the future.
The 2021 College Football Hall of Fame Class Presented by ETT will be officially inducted during the 64th NFF Annual Awards Dinner on Dec. 7, 2021, at the New York Hilton Midtown. They will also be honored at their respective schools with an NFF Hall of Fame On-Campus Salute, presented by Fidelity Investments, during the 2021 season.
Click here (PDF) for a complete list of the candidates and capsule bios.