I got the opportunity to meet up with Bethany Snider and engage in a one-on-one conversation with her. She has an astounding background when it comes to playing and coaching. Snider was the head coach for the True Lacrosse club team from 2013-2017.
She went to Thiel College for two years. While she was there, she acquired an unofficial PAC Championship in 2013. After those two years, she transferred over to Mount Union. While Snider was there, the team advanced to the NCAA Regional Semifinals. A few years after she graduated, she became the assistant coach at the NCAA DIII Ohio Wesleyan College in 2019.
Snider later became the assistant coach for NCAA DII Gannon University. Both times she was the assistant coach it was for their women's lacrosse team. On Nov. 12, 2019, Bethany Snider became Westminster's new head Women's Lacrosse Coach.
While interviewing Snider, I wanted to find out what her opinion was on a variety of questions from Westminster College itself to what she has to say personally.
ESPOSITO: What made you choose Westminster?
SNIDER: I think my personal experience in this conference with me coming from Thiel College. Playing in the conference, I know a lot of the schools in the area; it really sparked my interest. I thought it would be a fun way to get back into the Pittsburgh area and kind of compete with schools that I have had exposure to in the past. Unfortunately, when I was playing, we did not play Westminster. The program had not started yet, so I think having the experience to come here, see the campus, meet the administration, that really sparked my interest for applying for the job. Knowing that they won the conference last season, I thought it would be a good opportunity for me as a young coach especially, to try and build off of those accomplishments.
ESPOSITO: How does it feel to get this opportunity to become the head coach for a women's lacrosse team?
SNIDER: It is incredible. Like I said with me being so young and being able to lead this group of young women, it is an incredible opportunity. A lot of people do not have the chance to do this or they spend a lot of time as an assistant and really honing in on specific things. This has given me such a good chance to learn more about the administrative side as well as mentoring student-athletes in a closer environment. Incredible is what I would say. I am really thankful to everybody here for setting the opportunity. It has been great so far.
ESPOSITO:What leadership styles can you bring to the locker room?
SNIDER:  think looking forward to the history of the program, it is a young program, so I think with me coming here my experience at Mount Union I rely on that a lot because we are a brand-new program as well. When I transferred into Mount, we were only in our third year ever and had come off a conference championship and advanced to the NCAA tournament. That was very similar to this team here. I think for me coming in and focusing on building a culture, that is kind of the leadership that I look to create here. I'm really focusing on that senior class and the girls to come to take more responsibility, more ownership, being a little more prideful, and getting excited to put on Westminster uniforms.
ESPOSITO: Knowing that women's lacrosse won the PAC last year and advanced to the NCAA tournament, how do you plan on repeating history this year?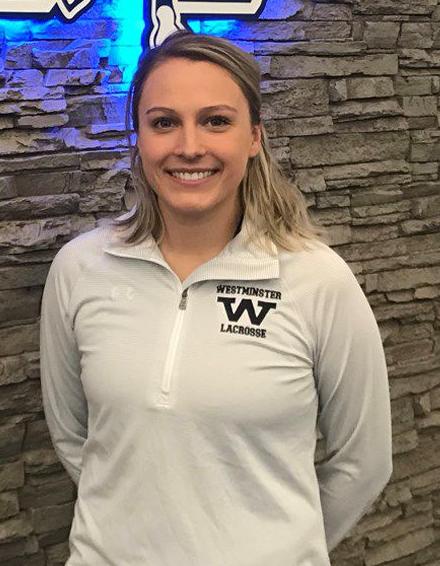 SNIDER: That is a great question. Every team looks a little different each year. We know that teams graduate seniors every year and you have to find talent that is going to replace that. You have got to develop your players to continually want to get better. It is a lot of pressure; I'm not going to lie. We obviously have a target on our back just from the other teams in the PAC, but that is something we are aiming for every single year. That is something I want the girls to talk about every single year is we are going to go to the championship game, we are going to win, we are going to advance. I think looking forward for the future of the program is trying to be a little bit more competitive regionally. I am really focusing on getting the best talent here and developing.
ESPOSITO: Margo Mason is one of your best players and has unfortunately passed on playing this year. What are your thoughts on Margo not playing her senior year?
SNIDER: Honestly, I don't know Margo, I have never met her. Obviously, she did phenomenal things for us last year, but again every year teams look different. I think this is giving us a really good opportunity to allow underclassmen to fill those shoes and really distribute the roles to everybody else. Like I said, I do not know her personally. I know she misses lacrosse and she enjoyed lacrosse. However, I was not here last year, so I can not really speak to it too much. I am still looking forward to developing those underclassmen and having them fill into that role.
ESPOSITO:  Is there anything you would like to say to the students of Westminster, the faculty, and the supporters?
SNIDER: Definitely, your support means everything. We are such a young program and seeing you guys in the stands even yesterday when we had a scrimmage. To have the stands almost half full was exciting and the girls loved it. Your support means everything to us. I am looking forward to meeting all of you guys and being apart of the community here. Thank you for welcoming me and I look forward to seeing you guys around.
ESPOSITO: Follow up question: You talked about how you guys had a scrimmage yesterday. That team was from Japan.
SNIDER: Yes, they are Gukushuin University in Tokyo Japan. I personally lived in Japan for a year and taught English there. I helped out with a couple of the university programs during that time. So, when I took this job it was kind of something I wanted to do. I want to help grow the game both locally and internationally. I saw this as an opportunity to utilize cultural exchange, but to also via the game that we love. It was such a fun opportunity. The girls really enjoyed it and the other team loved it. They thought the campus was beautiful and they took so many pictures. I think too looking forward for Westminster, there might be some students that might want to study abroad here or graduate school here. It was a really cool opportunity to be able to host teams like that.
---
---
Copy Edited by Sydney Roach