NEW WILMINGTON, Pa. – Wednesday's season opener against the Fighting Scots was a tough battle. Regardless of the unfortunate 10-12 loss, many Titans put on thrilling performances under the UPMC lights that deserve to be highlighted.
Junior Attackman Payton Waight tallied his 100th career point as a Titan during Wednesday night's game. This milestone came about from his second goal of the game, after he posted five points on the night with three goals and two assists.
"100 points came from my teammates," Waight said. "I wouldn't be able to hit that milestone without them and their guidance out there on the field."
Regarding the rest of the season, Waight said, "I'm most excited to just go out there, win, and prove ourselves."
Additionally, Junior Faceoff Colin O'Malley's performance led him to becoming the program's all-time ground ball leader. O'Malley posted five ground balls and surpassed 200 in his career after Wednesday's home-opener.
"Ground balls are one of the grittier stats of the sport," O'Malley said. "It's not as flashy as the goals or the assists, but it shows who wants that ball more, especially because it's coming from the faceoff position that's closest to a true one on one."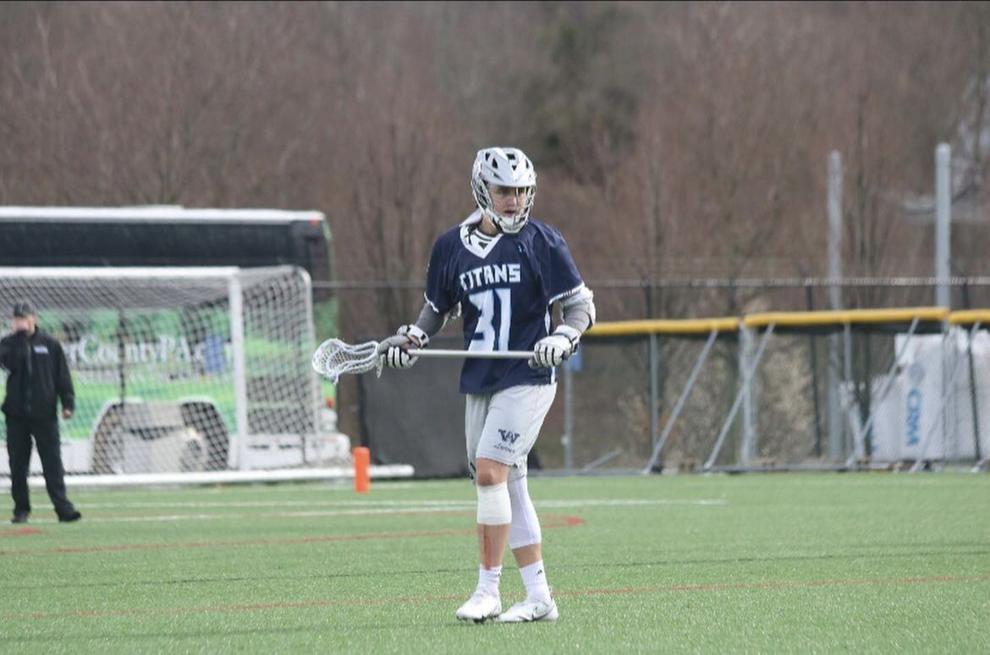 O'Malley also spoke on his excitement for the rest of the season ahead of him.
"I'm most excited that this team has heart," he said. "You don't see a team go down 6-0 like we did on Wednesday, and fight tooth and nail to come back by just a two-goal loss. This team is never going to back down, and we certainly won't go down without a fight. We've got a lot of people to prove wrong, and this is the team to do it."
The Men's Lacrosse team's newest Head Coach, Anthony Accardi, may have entered a team of already established talent, but nonetheless he is extremely proud of both Waight's and O'Malley's performances to kick off the season.
"Payton and Colin are two of the hardest workers on this team, and that was evident from the moment I stepped on campus back in August," Accardi said. "I am so proud of both of these guys. These achievements are well deserved. I am very excited to be able to say I was the head coach during these significant accomplishments. The best part is that they are both only juniors, which means they have even more time to further cement their legacy as a Titan!"
The Men's Lacrosse team will travel to Alfred, New York for a matchup against the Saxons on Wednesday beginning at 7:00 p.m.