GREENVILLE, Pa.--The Presidents' Athletic Conference (PAC) released its 2020-21 All-PAC women's volleyball teams and conference award winners Thursday afternoon. The league's 10 head coaches determined, by vote, this year's All-PAC teams and annual award winners.
Westminster College junior Maya Steward (Los Angeles, Calif. | William Howard Taft) was voted the PAC Player of the Year.
PAC Coach of the Year honors went to Westminster's 28th-year head coach Tammy Swearingen. It is Swearingen's sixth coach of the year citation (2002, 2006, 2007, 2008, 2019).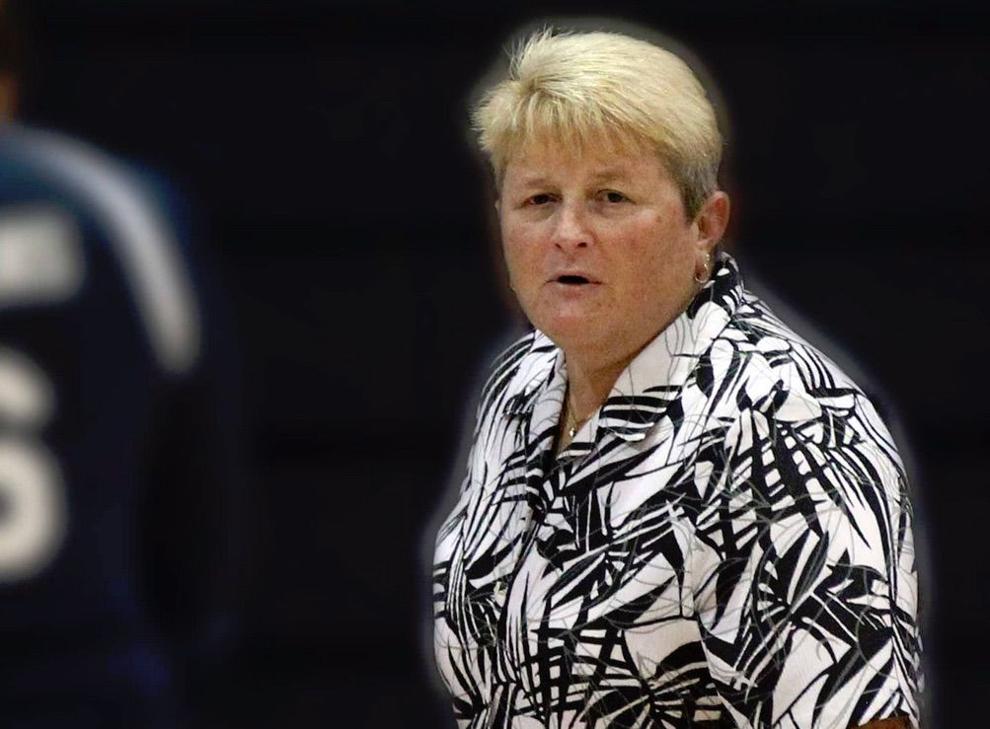 Steward helped lead Westminster the No. 1 seed in this year's PAC Championship Tournament and fourth-straight appearance in the league's title match. The Titans won their fifth PAC title on April 15 with a straight-set win over No. 3 Grove City.
Steward earned Most Outstanding Player honors, along with a spot on the All-Tournament Team, after the conclusion of this year's six-team event.
A three-time All-PAC selection (second team in 2018 and 2019), Steward averaged 3.58 kills and 3.95 points per match while hitting .249 (118-35-334). Her 118 kills this spring ranked fourth in the league. Steward racked up 91 kills during Westminster's 8-0 conference regular season. She had 15 or more kills on three occasions this season, including tying her career high with 17 in the conference tournament title match.
Swearingen led Westminster to the No. 1 seed in the conference's championship tournament for the third-straight year. It was Westminster's fifth PAC championship since becoming eligible for the conference championship in 2002. Westminster finished its season 10-1 overall and 8-0 in the PAC. It was the program's first undefeated conference season since 2002.
---
PAC Award Winners
PAC Player of the Year: Westminster junior Maya Steward (Los Angeles, Calif. | William Howard Taft)
PAC Newcomer of the Year: Grove City freshman Anna DeGraaf (Cranberry Township, Pa. | Seneca Valley)
PAC Coach of the Year: Westminster head coach Tammy Swearingen
 
All-PAC First Team
 
Name
School
Position
Year
Hometown | High School

Jess Moore

Bethany

OH

Jr.

Stewartstown, Ohio | Kennard-Dale

Kayla Coughlin

Geneva

LIB

Jr.

Brunswick, Ohio | Brunswick

Daphne Hunsinger

Geneva

S

Sr.

Harleysville, Pa. | Christopher Dock

Anna DeGraaf

Grove City

MH

Fr.

Cranberry Township, Pa. | Seneca Valley

Elisabeth Sems

Grove City

OH

Sr.

St. Louis, Mo. | Westminster Christian

Kylee Eaton

Thiel

OH

So.

Parker, Pa. | Allegheny-Clarion Valley

Lizzie Carmichael

W&J

MH

Fr.

Wyoming, Ohio | Wyoming

Becky Adelman

Westminster

MH/MB

Jr.

Randolph, Ohio | Waterloo

Samantha Kelly

Westminster

S

Jr.

Irwin, Pa. | Penn-Trafford

Maya Steward

Westminster

OH/OPP

Jr.

Los Angeles, Calif. | William Howard Taft
All-PAC Second Team
 
Name
School
Position
Year
Hometown | High School

Emma Marthins

Bethany

MH

Fr.

Elkridge, Md. | Elkridge

Emily Richie

Chatham

OH

Jr.

Irwin, Pa. | Norwin

Renee Antonelli

Franciscan

OH/OPP

Jr.

Wintersville, Ohio | Indian Creek

Faith Keating

Grove City

OH

So.

Troy, Mich. | Troy

Sarah Webb

Grove City

S

Fr.

Athens, Ohio | Athens

Madison Reaping

Saint Vincent

MH

Sr.

Somerset, Pa. | Somerset

Katie Conner

W&J

LIB

Sr.

Pittsburgh, Pa. | Vincentian Academy

Alexis Tomassini

W&J

S

Jr.

Gettysburg, Pa. | Gettysburg

Alyson Johnson

Waynesburg

LIB

Jr.

Raceland, Ky. | St. Joseph Central Catholic

Kaylee Sciubba

Westminster

MH/MB

So.

Tarentum, Pa. | Deer Lakes
All-PAC Honorable Mention
 
Name
School
Position
Year
Hometown | High School

Lynn Burton

Bethany

S

Fr.

Columbus, Ohio | Westerville North

Brooke Corley

Bethany

OH/MB

Jr.

Scottdale, Pa. | Southmoreland

Riley Felton

Bethany

MB

So.

Salineville, Ohio | Southern Local

Meghan Dominek

Chatham

LIB

Fr.

Pittsburgh, Pa. | North Hills

Olivia Moore

Geneva

OH/RS

So.

North Canton, Ohio | Lake Center Christian

Carly Augustine

Saint Vincent

S

So.

Latrobe, Pa. | Greater Latrobe

Madie Marsico

Saint Vincent

DS

So.

Olmsted Falls, Ohio | Olmsted Falls

Luciana Polk

Saint Vincent

OH

Fr.

Pittsburgh, Pa. | Mount Lebanon

Courtney Grubbs

Thiel

S

Jr.

Freeport, Pa. | Freeport

Jordyn Liedike

Thiel

MB

So.

Anchorage, Alaska | Grace Christian

Claire Sauerland

W&J

OH

So.

Hollidaysburg, Pa. | Hollidaysburg

Malia Duffy

Westminster

LIB

Fr.

Allison Park, Pa. | North Allegheny

Lauren Lampus

Westminster

OH

Fr.

Sarver, Pa. | Freeport
PAC Sportsmanship Team

The PAC Sportsmanship Teams were established to recognize student-athletes who have distinguished themselves through demonstrated acts of sportsmanship and ethical behavior and are an ongoing effort to recognize and encourage positive sportsmanship among all PAC teams and student-athletes.

 
 
 
 
 
Name
School
Position
Year
Hometown | High School

Brooke Corley

Bethany

OH/MB

Jr.

Scottdale, Pa. | Southmoreland

Paige Bogozi

Chatham

OH

Fr.

Uniontown, Pa. | Albert Gallatin

Lauren Betar

Franciscan

LIB

Sr.

Altoona, Pa. | Bishop Guilfoyle

Kimee Kuzma

Geneva

MH

So.

Baden, Pa. | Ambridge

Brooke Sorensen

Grove City

OH

Sr.

Evergreen, Colo. | Faith Christian

Danielle Zemba

Saint Vincent

RS

Sr.

Derry, Pa. | Derry

Emily Sears

Thiel

LIB

Jr.

Jefferson, Ohio | Geneva

Mackenzie Bingaman

W&J

S

S

Hudson, Ohio | Hudson

Trysten Smith

Waynesburg

S

Fr.

Senecaville, Ohio | Shenandoah

Megan Steele

Westminster

RS

Sr.

Cory, Pa. | Cory