NEW WILMINGTON, Pa.-- The Westminster Women's Tennis Team was looking for some sweet revenge after last season's tragic loss to Washington & Jefferson in the semifinals of the PAC Tournament. The Titans finished the 2019 season with a solid record of 14-5 and 5-2 in conference play. Now looking at the 2020-21 season, it looked like the Titans could be getting that revenge they'd been seeking.
This season, the Titans finished in first place in the President's Athletic Conference. Even though it was a shortened season due to the pandemic, Westminster dominated their opponents. With some familiar faces returning, the Titans also went out and recruited heavily to make this team great.
First-year Amanda Barrett (Sarasota, FL / Suncoast Polytechnical) had been nothing short of spectacular this season for the team. Barrett posted a 7-2 record in singles and a 7-2 record in doubles. 
"I've done a lot of off-court training to help with my endurance for our matches," Barrett noted. "Our team's success starts in practice. We push each other in practice and then always encourage each other on the court."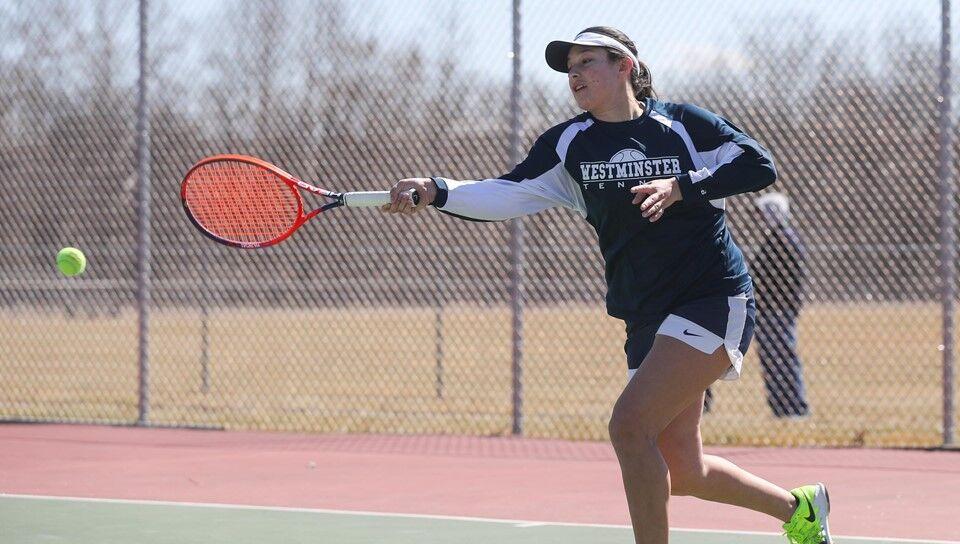 At the No.1 spot for the Titans, the young star looked to help Westminster secure their first PAC Championship since 2016.
Another newcomer is first-year Caroline Fox (Acton, CA / Vasquez). Fox had been named PAC Rookie of the Week three times this season and held a team-high 8-1 record for both singles and doubles this season. The California native shared her thoughts on the team and how well they had played this season.
"I loved this team," said Fox. "Everyone was there for each other and we are all friends," Fox said. "We kept our energy up come match time, and we were always ready to go."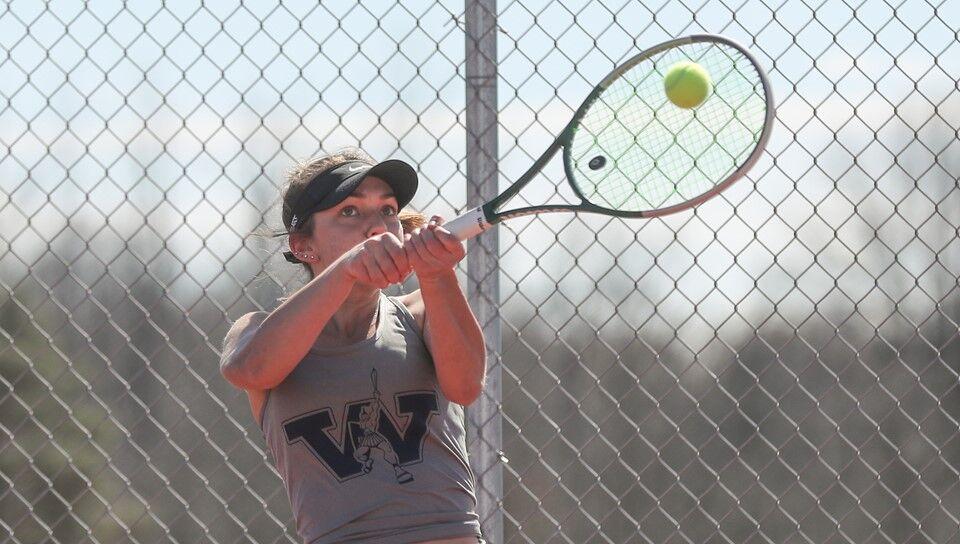 Although this first-year arsenal has been great, let's recall the stellar lineup of returners Westminster had. Senior Julia Serbati (Oil City, PA / Oil City Area) and senior Casey Barton (New York City, NY / Dominican Academy) added some experience to the team and showed the team how it's done. Serbati held a 6-2 singles and doubles record for the Titans this season, while Barton owned a 6-2 singles and 7-1 doubles record. Serbati discussed what she hopes for in the upcoming PAC tournament. 
"My goal was to win," Serbati said. "I think our goal was to win. This is all we'd been thinking about for a while now."
Additionally, junior Sara Small (Beaver, PA / Beaver Area) & sophomore Sabrina Slagle (Pittsburgh, PA / Upper St. Clair) had been just as impressive. Small was 8-1 in singles and 7-2 in doubles, while Slagle held a 7-2 singles record and 5-2 doubles record. The two Pennsylvania representatives talked a little bit about the irony of how they would've played W&J again in the semifinals this year and how well the upperclassmen had prepared them for this moment.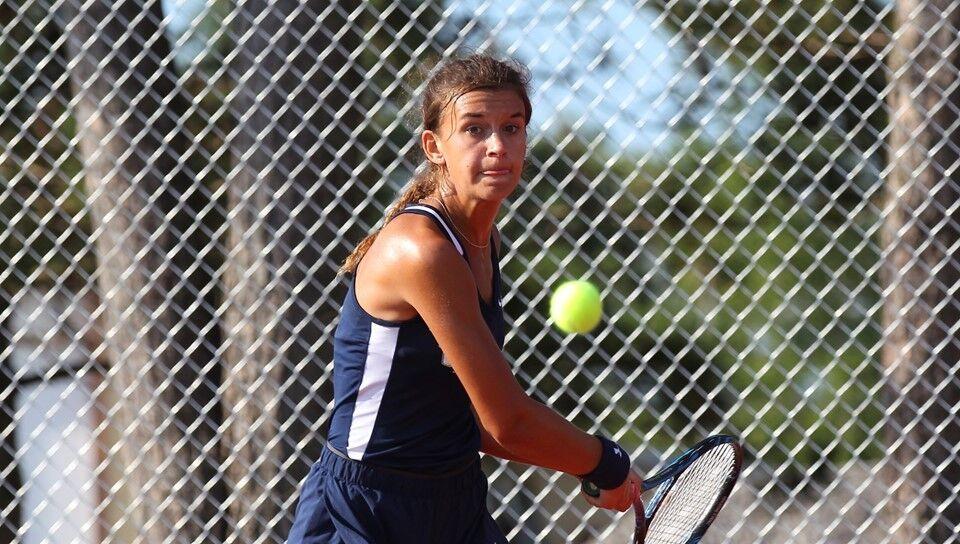 "Losing to W&J hurt last year, but we played some darn good tennis," Small said. "This year, we take everything match by match. The fact that we were so close last year, even with Julia Serbati's injury that left her out, gave us more confidence to win this time"
"I looked up to every one of those seniors," Slagle said. "They had done a great job of using their past experiences to their advantage and allowing everyone to be a part of those experiences. They prepared us well for this opportunity."
Without a doubt, the Titans have some talented players on the court. However, let's give some credit where credit is due to Head Coach Dave Hayden and Assistant Coach Christijana Vucenovic. The Coaching Staff of the Titans did an excellent job by climbing the ladder to propel the Titans into the #1 seed in the PAC Tournament. Hayden and Vucenovic talked about why their team had been so successful this season and what a PAC Championship would've meant to them as well as their players.
"As a group, we were all 'goal focused' and began the season focused on earning the PAC Championship." Hayden added, "Winning the PAC Championship would've been awesome for the team and me. Especially for the three seniors we have who really deserved it."
This team played with mental toughness and confidence like no other," added Vucenovic.
With Washington & Jefferson's victory over Geneva last Monday, Westminster would have been in a familiar position to face off against the Presidents once again in the PAC semifinals this Friday. However, due to an unfortunate positive test, the Titans had to drop out of the PAC Tournament.
Even though the Westminster Women's Tennis Team's season has come to an end. The ultimate reality is that this will go down as a season to remember and for all the right reasons. The success from this year's team will help for other teams in the future. This year's squad, in my opinion, will go down as PAC champs for the 2021 season. And I'll stand by that.