KANSAS CITY, Mo. - The National Association of Basketball Coaches (NABC) today announced former Westminster College (PA) Coach and current Director of Athletics Jim Dafler as a head coach for the 2020 Reese's Division III College All-Star game, which will be played as part of the 2020 NCAA Division III Men's Basketball Championship. 
"I am very honored to have been asked to coach in the Reese's Division III College All-Star game." Dafler said. "I know many of the men who have coached in this game in the past, and I am humbled to have my name on the same list of those exceptional coaches and gentlemen.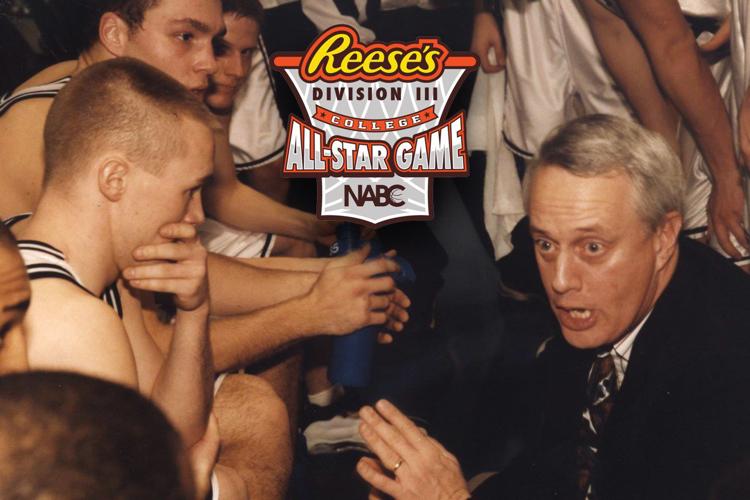 Dafler has over 40 years of experience in intercollegiate athletics. He was a member of the athletic coaching and administrative staffs at Marietta College, Bethany College, and the University of Mount Union before moving on to Westminster in the fall of 1989. Along the way he served as a head basketball coach for 18 years, a head track & field coach for nine years, a head tennis coach for eight years, and an assistant basketball coach for 12 years. He was named Director of Athletics at Westminster in 1999 and was a key figure in the institution's transition from NAIA to NCAA Division II and to NCAA Division III. He served four years on the NCAA Division III Men's Basketball Committee, including serving as committee chair during the 2008-09 season. He has also served on the Membership Committee of the National Association of Basketball Coaches and as the chair of the Presidents' Athletic Conference (PAC) Athletic Directors' Council.
Dafler will coach opposite former Washington University in St. Louis coach Mark Edwards in the contest. The teams are composed of two senior student-athletes from each of the eight regions in Division III, two seniors selected by online voting on D3hoops.com and two seniors chosen by the all-star game executive committee. The game features a pair of outstanding former coaches who have both been recipients of the NABC Division III Outstanding Service Award. Dafler received his award in 2015 and Edwards was a recipient in 2018.
The Reese's Division III College All-Star game is set for Saturday, March 21, at 2:15 p.m. (EST), prior to the NCAA Division III men's semifinal games at the Allen County War Memorial Coliseum in Fort Wayne, Ind.  
*The NABC contributed to this release