NEW WILMINGTON, Pa. – The Westminster College men's basketball team toppled last year's conference champions, Grove City College, with a 73-62 win in the Presidents' Athletic Conference (PAC) Championship game in the Buzz Ridl Gymnasium on Saturday.  The victory is the second PAC Title for the Titan basketball program.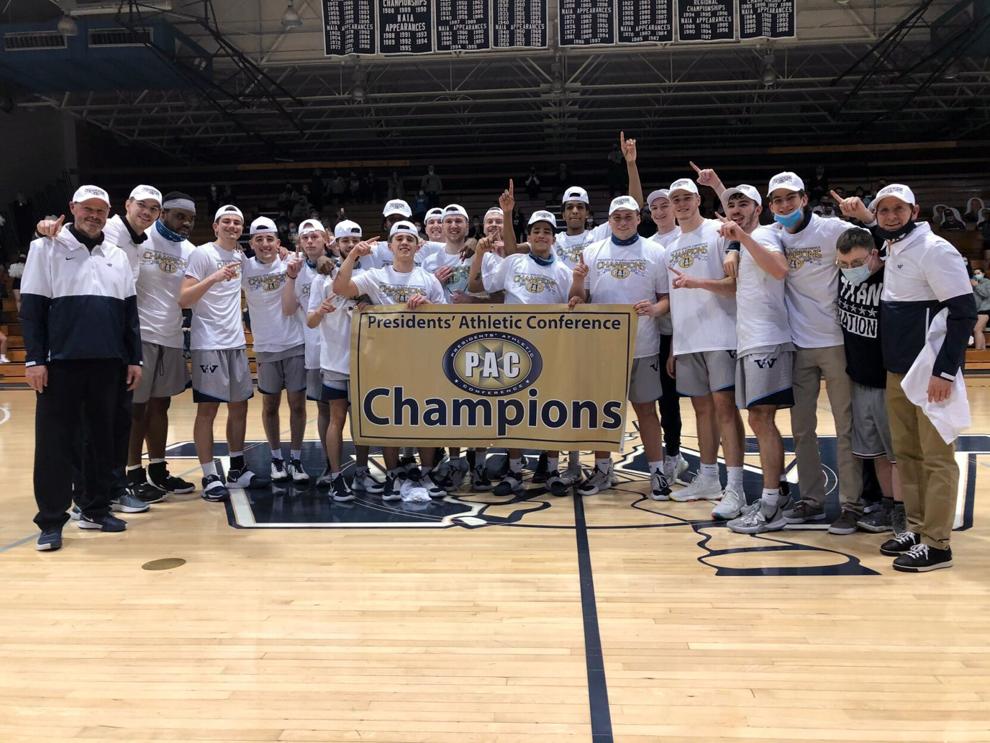 Four Westminster players scored in double-digits, led by senior Isaac Stamatiades with a game-high 16 points – including a team-best 3-for-3 from long range. Stamatiades also earned his 11th double-double of the season, finishing with 30 for his distinguished career.
Also scoring in double-digits were seniors Josh Hutcherson with 14 points.  Daniel Ritter and first-year Reese Leone both scored 12 points each.
Leone also handed out a team-high three assists. Junior Tyler James racked up nine points, while first-year Andrew Clark scored six. Clark also tied with Stamatiades for a team-high two blocks. Sophomore Austin O'Hara netted four points.
For the game, Westminster outshot Grove City, 46.8% (22-47) to 34.8% (23-66).
Grove City was led by Isaac Thrasher who scored a team-high 15 points, while Joe Meola led the Wolverines on the glass with eight rebounds.
Down 7-6 early in the first half, the Titans answered with a 15-5 run, capped off with James making a fast break layup while getting fouled and converting on the free throw. The No. 4 seed Grove City (8-4) got within one point of the Titans' lead twice, with the latest at 26-25 with 3:20 to play in the frame. Westminster led 28-25 at halftime.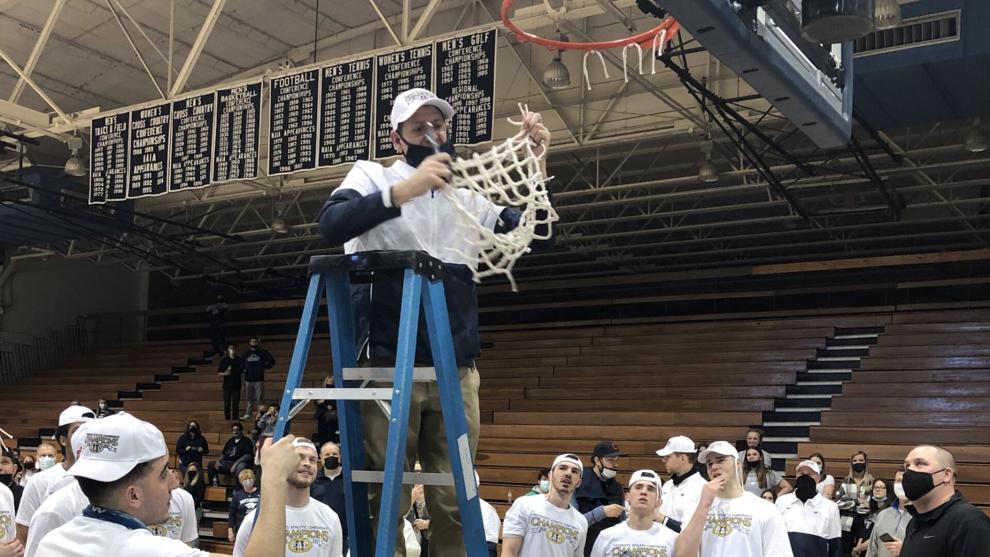 The Titans came out in the second half with urgency, outscoring the Wolverines 16-1 in the first six minutes to take a commanding 44-26 lead (their largest of the contest). Grove City cut Westminster's lead to single-digits several times, with the latest at 61-53 with four minutes to play, but Westminster did not let them get any closer on its way winning its first PAC Championship since the 2003-04 season.