The shock over the death of sports legend Kobe Bryant hangs over the upcoming NBA All-Star Game at the United Center in Chicago on Feb. 16. Kobe died in a helicopter crash along with his 13-year-old daughter, Gianna, and seven other people in California on Sunday Jan. 26. The Naismith Basketball Hall of Fame will induct him later this year.
We wanted to find out from top basketball experts on our campus what they think is the legacy of the great Kobe Bryant.  Question: What's Kobe's legacy mean to you?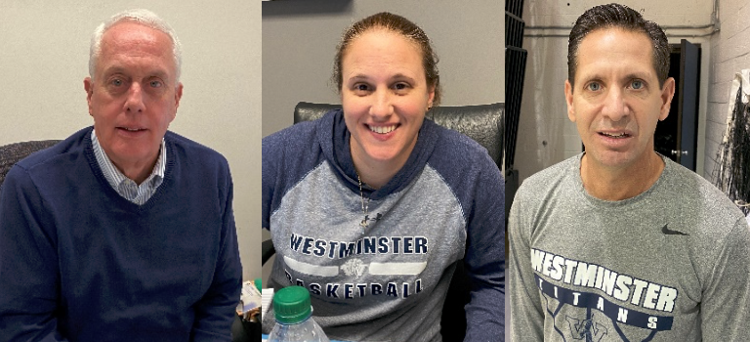 Jim Dafler, Director of Athletics:  He was a player that I believe was never satisfied, always was working harder at his game. I just saw on ESPN last night they showed his final game of his career and he scored 60 points in that game. He was never one that was satisfied with where he was with his game and I think that has been a legacy that he has left for a lot of players. There have been players talking about that in his passing. I think the other thing for me being a father and a grandfather now is that he was quoted that his greatest accomplishment was being a good husband and a father.
Rosanne Scott, Head Women's Basketball Coach: He was such a great competitor. Growing up, he is 41 and I am 42, so I feel like we grew up together. Not together but watching him and when he started out to where he ended up. It was great to watch him being the great competitor he was. I hear a lot of coaches talk about the difference between great players is how they make their teammates better, and he (Bryant) made his teammates better. He expected them to work just as hard if not harder than he did. He held them accountable and he pushed them. That is one thing that really stood out with me about him. I learned a lot by just watching him be a competitor and a great leader.
Kevin Siroki, Men's Head Basketball Coach: I grew up in the Jordan era, so I got to see Kobe grow up from a teenager getting into the league, coming right out of high school. He did not play much during his rookie year in the NBA with the Lakers, but from there on he left a great legacy that is going to be hard to follow. As our guys have grew up in his era, a lot of our players were devastated hearing the news about not only him but also his daughter and the seven others that perished. His legacy is unbelievable with how many championships he has won and the people he has touched on and off the court. I am sure there are a lot of other stories that we don't know about him, dealing with people that are sick or other things like that. It is devastating to have a person like him who was going to the other part of his career. He was teaching young ladies and his daughter. And passing his game on to the younger kids coming into the NBA, and to those continuing their basketball career into college. He has such a great legacy and has touched so many lives. It is very hard to comprehend his passing.
---
---
Statement from the NBA
The NBA, NBPA and Nike revealed that the 2020 NBA All-Star uniforms will pay tribute to the late Kobe Bryant, his daughter Gianna and their seven friends and teammates who tragically passed away in last Sunday's helicopter accident.  The 2020 NBA All-Star Game will feature Team LeBron (James) wearing the No. 2 and Team Giannis (Antetokounmpo) wearing the No. 24 – Gianna and Kobe's basketball jersey numbers, respectively.