College "Broadcasters, Inc. (CBI) handed out the 2019 National Student Production Awards in St. Louis on Nov. 2-- and Westminster College received two 2nd place awards.  
WCN 24/7 and Titan Radio students received the 2nd place award for best podcast, for "Mother Fair."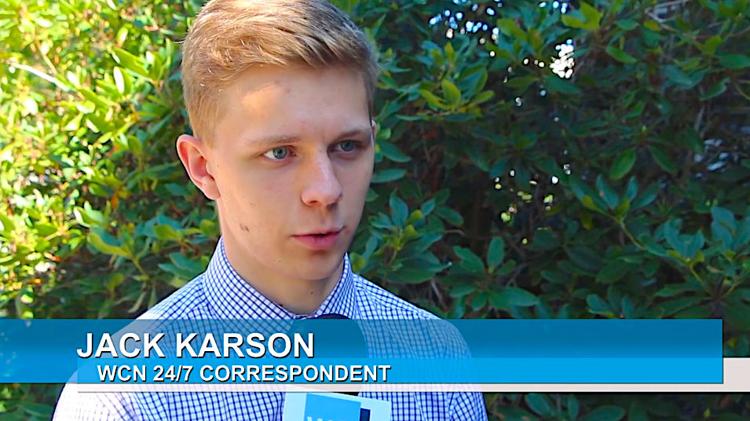 WCN 24/7's Jack Karson also received the 2nd place award for best audio feature reporting for his story "Profile of a TV News Chief Photographer."
Karson's profiled a Westminster graduate now working at WFMJ-21 News to learn how social media and the internet have changed the jobs of news managers.
"Mother Fair" is a regularly produced podcast focused on telling the stories of Westminster's students, alumni, coaches, faculty and community. The program is produced by the student producers, hosts and reporters working the newsroom of Titan Radio, Westminster Cable, The Holcad and wcn247.com.
Samuel Craig '21 and Jaclyn Bleggi '20 produced the "Mother Fair" edition that won the award. Katarina Braun '19 and Goldieann McElwain '21 hosted with additional production and writing support from Hayley McGuigan '21, Sydney Roach '21 and Rachael Angermeier '20. Reporters included Jack Karson '22, Ian Ross '20, Walter Eugene '20, Nikya Beckwith '22 and Garvey Biggers '22.