LONDON-- Over break, many people took time to travel. People traveled all over Europe, with the majority ending up in Italy, while a few went back to the States. After all my previous adventures and a last minute family tragedy, the decision was made to stay on campus for break. That did not mean an exciting adventure was foregone. Stephen Barr and I discovered a website known as Obby that listed dozens of arts and crafts classes in the London area. These ranged from sewing, food, photography, pottery, jewelry, stained glass, carving and so much more. The two of us managed to narrow it down to a silver ring making class and a wood engraving class.
Kas and Ros was one of the most interesting jewelry stores I have ever had the pleasure to enter. The jewelry was housed in abstract glass cases lined at the bottom with black velvet. The jewelry itself was made up of equally abstract shapes or anatomically correct skulls or things reminiscent of fangs. It was like nothing I had ever seen.
After looking at the jewelry, we were ushered into a back room which was far more cozy. It looked like a patio with baby blue terrace beams holding aloft a full ceiling skylight. The brick walls were dotted with Banksy paintings that were slightly obscured by a number of hanging and floor plants. At the table there were eight chairs, one for each of us. There were also eight stations: each held a blow torch, some fire brick, solder (alloy used to join metal), flux (a liquid to prevent oxidation) and water.
We started off by finding our ring size and cutting a silver wire to length then filing the edges smooth. The wire was then bent into a U shape and heated with the torch on the fire brick. The silver U was then placed into water to cool then a mild acid bath to remove any oxidation. Next we had to hammer the silver U around a ring mandrel until the wire ends touched making a complete oval. Flux was then added around the gap, and a piece of solder was placed at the gap. The silver oval was then heated until the solder melted, making it seamless. Before shaping the silver oval into a ring, it was placed once again into the mild acid bath. To shape the silver oval, it was pushed up a ring mandrel forcing it into a round shape. The silver was then hammered to create the final result: a hammer tone silver ring. We were given the option of oxidizing (creating a black patina) the rings. Since I did two, I left one silver and oxidized the other.
The engraving class was honestly not what we expected. We arrived at St. Bride Printing Foundation with hardly a clue about engraving. We knew we would carve a wooden plate which we would then set to print. There were four of us this time: us, a woman and a man. It was everyone's first time, but the man and woman were far more invested. The woman had come all the way from Canada for the course. The man was gifted the course by his wife for his birthday. We went out of pure curiosity.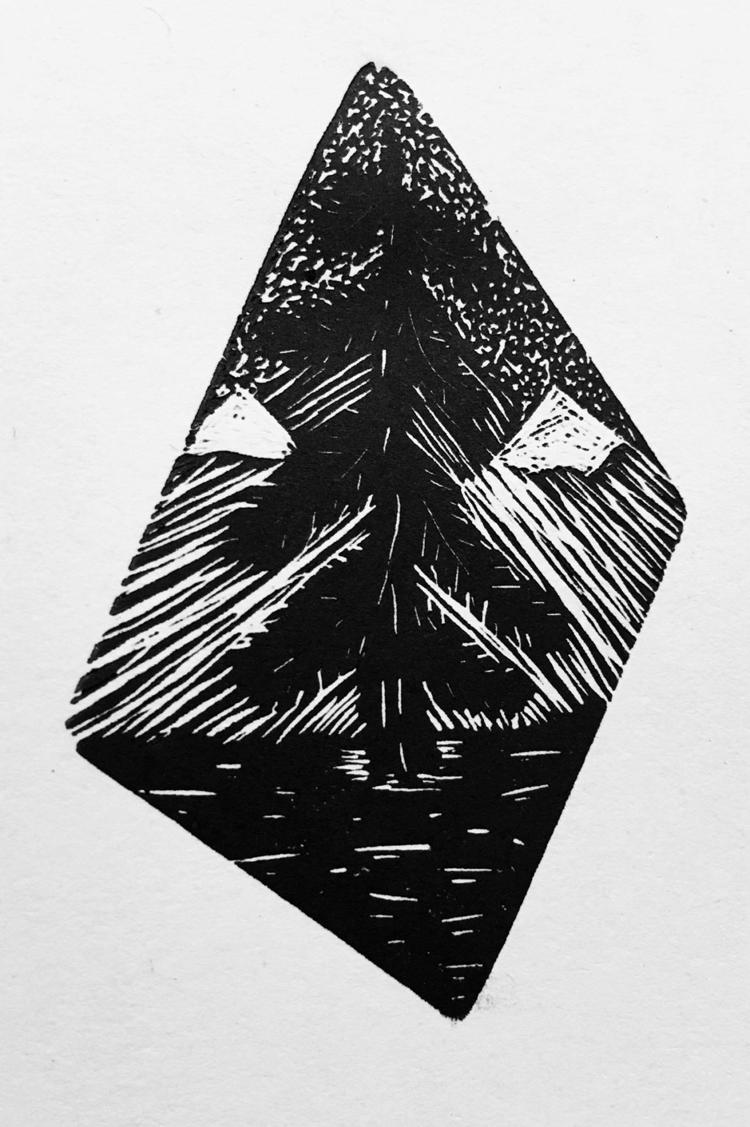 The wooden blocks we were to carve on were very small, which at the start was disappointing, but soon turned into a blessing. It turns out wood carving is a very arduous task on the hands. We started with a lemonwood practice block and then moved onto the expensive boxwood block. By the end of the seven hour course, all four of us had two printing blocks and a number of black and white paper prints. I made my final print a spruce tree with a backdrop of mountains and a sky full of stars. Stephen did his interpretation of Untitled Goose Game, which our instructor said was the strangest engraving he has seen yet.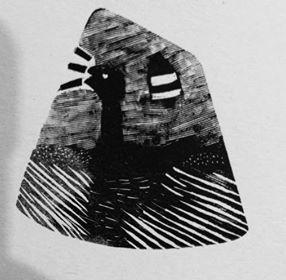 Before we left, we each received a certificate noting our completion of the course. We also learned our instructor was in fact a royal engraver and had done a multitude of important engraving work. One of the more recent was burnishing the new Globe Theatre logo from a wood block used to build the theater.
The final journey into the arts I did by myself. I have been sitting on this for a few months now. When we arrived in August, I started looking around at tattoo places. I nearly got one a few months prior, in Alaska, to commemorate my trip, but decided it would have been too rushed of a decision. I found a place that had many artists I liked called "The Circle London."
I proceeded to stalk their Instagram for a few weeks as I researched anything and everything about tattoos. Over these few weeks I ended up with an idea I liked (a dragon that looked like a vase with flowers coming out of its mouth like flame) but not an artist that matched it.
Eventually, I stumbled across Natalie Petal Gardiner. I saw her art and felt that her style was exactly right. I immediately sent her an email with a sketch of my idea and ended up with an appointment over a month away. I did tell my parents and they were quite hesitant about it, but once they saw the final product, they were extremely happy along with the rest of my family.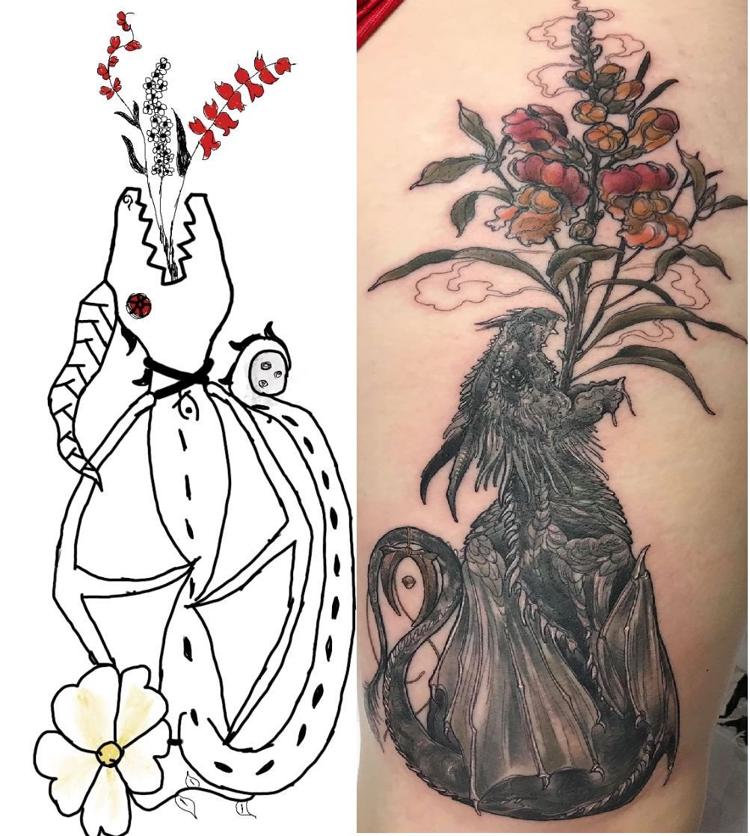 Just before the tattoo, I was very nervous. No amount of research can prepare you for how a five-hour long tattoo session actually feels. All of it hurt, but for the most part, it felt like a painful scratch which rarely escalated to a painful pinch. Overall it was not bad, nor has the healing process been bad either. I am over the moon about my tattoo, and am especially happy that she was able to include a symbol from one of my favorite games: The Elder Scrolls IV: Oblivion.
Copyedited by Sydney Roach