The Political Science Department at Westminster College will host its 21st Mock Convention Tuesday, Nov. 12 and Wednesday, Nov. 13. It is a simulation of a presidential nomination convention and a chance for the Westminster community to learn more about how the political process works in a fun way.
About 800 students participated in the 2015 Mock Convention at Westminster, according to Dr. James Rhoads, Professor of Political Science and Faculty Advisor for the Mock Convention.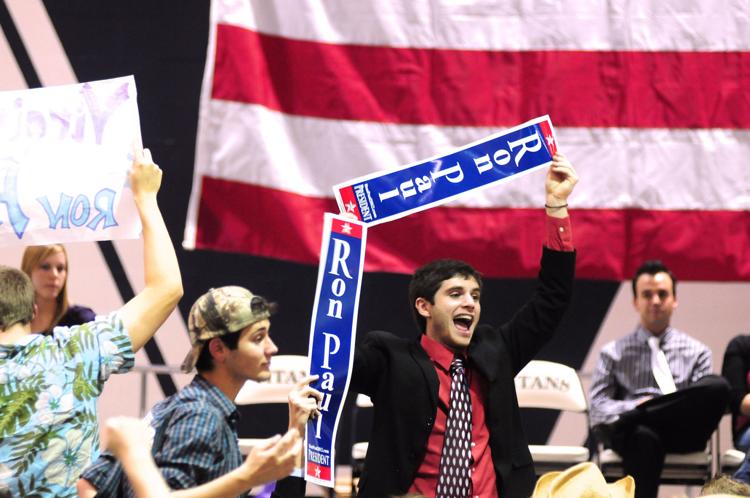 "I feel like [students] should go because it's a fun experience and it allows them to engage with the political process in a way that isn't a massive commitment. You're just going for two nights, but it's a fun time to see Martin O'Malley, who was a former presidential candidate, speak," said 2019 campaign manager Seth Zacherl.
Campaign manager Jackson Gastmeyer emphasized the inclusivity of the Mock Convention.
"I think [students] should go because it's something that's open to the entire campus. Whether you're a Democrat or a Republican, politically informed and educated or not, you can still have fun at this convention. You can still have a good time with your friends and classmates," said Gastmeyer.
The Mock Convention has been a tradition at Westminster since 1936. It is held every four years, though it was not held in 1944 due to World War II.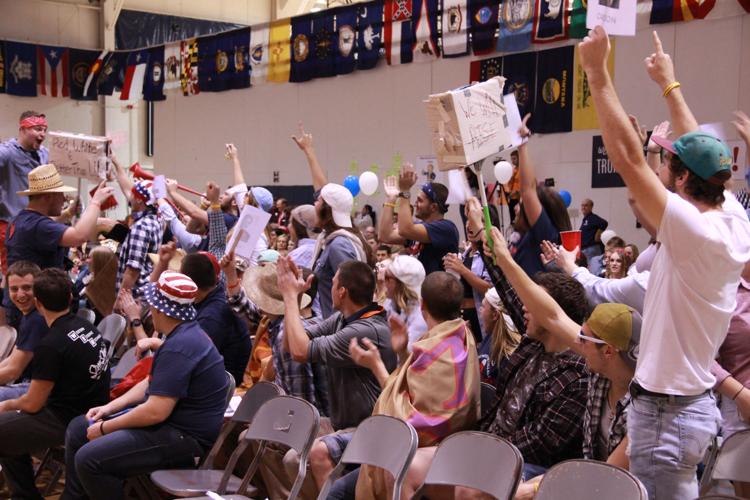 The convention is always held for the party out of power, so this year will be a Democratic Convention. Students act as campaign managers for the candidates who are the current front-runners according to recent polls. Junior Emily Gellatly will represent Sen. Kamala Harris. Junior Jackson Gastmeyer will represent former Vice-President Joe Biden. Junior Brian Whetzel will represent Sen. Elizabeth Warren, while Junior Seth Zacherl will represent Sen. Bernie Sanders.
Student representatives will work toward the goal of the Mock Convention during the event: electing a presidential candidate. Student representatives will debate issues in the intramural gym in Memorial Fieldhouse beginning at 3:00 p.m. on Wednesday, Nov. 13. The debates are meant to rally the delegates -- students and faculty in the crowd -- into nominating a specific presidential candidate by the end of the evening. The nomination for a presidential candidate and Vice President will start at 7 p.m. on the same day.
There is expected to be a dinner break after the debates on Wednesday from about 4:30 p.m. to 6 p.m., but these times could change if debates go over time. There will be a DJ to entertain the crowd at 6 p.m. before the nomination process begins at 7 p.m.
Westminster students, faculty, and staff will represent regions of the country and vote on a candidate after watching the debates. The regions are Pacific West, Mountain West, Great Plains, Great Lakes, Mid-South, Deep South, Mid Atlantic and Northeast. In the past, participants have dressed up as political figures or as imitations of their respective regions. There will be a costume contest and an award for the most enthusiastic or best dressed participant, according to Whetzel.
The Mock Convention begins on the evening of Tuesday, Nov. 12. President Richardson is expected to give opening remarks around 7 p.m. in Orr Auditorium. Former Maryland Governor and 2016 presidential candidate Martin O'Malley will give a keynote address after President Richardson's opening remarks.
Copy edited by: Charlotte E. Shunk