WCN 24/7 is powered by Titan Radio, WCN, and The Holcad.
WCN 24/7 where our converged newsroom and sports department covers our campus and community. Our student journalists, producers, and editors use multimedia content to cover local news, sports, community events, stories, and more.
Our campus encompasses Westminster College, our student body and the families of our students, our alumni, and the neighboring Borough of New Wilmington.
Our community refers to Lawrence and Mercer counties but includes the broader region of western Pennsylvania as well as the Commonwealth of Pennsylvania.
Titan Radio, WWNW
, is the award-winning, FCC-licensed radio station for Westminster College broadcasting on digital 88.9 FM. The station also streams live and on-demand programming. WWNW is a member station of the Pennsylvania Associated Press and serves as one of Lawrence County's primary Emergency Alert System (EAS) broadcaster for local weather and national emergencies. The station format is hot adult contemporary and features live, local broadcasts of high school and college sports. Titan Radio is managed and programmed by students with guidance from faculty and staff advising. The radio station serves as an experiential, real-world laboratory for student-produced content from courses and serves as a laboratory for learning and portfolio-building.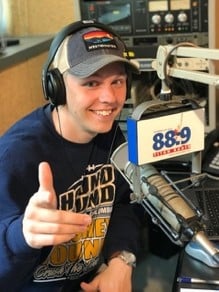 WWNW first signed on January 31, 1968, at its present frequency of 88.9 MHz, but with an output power of 39 watts and the call letters of WKPS, operating about 10 hours a day. The station had a diverse, free form format typical of most college radio stations. Jerome Henderson served as the station's first general manager and director of broadcasting. By 1981, the station changed its call letters to WWNW, increased its power to 110 watts, expanded its broadcast day to 18 hours daily, and David L. Barner, recent Chair of the college's School of Communication, joined the station as the director of broadcasting.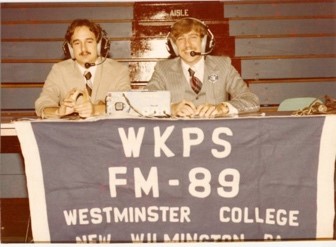 Under Barner's direction, the station experienced its most significant changes in what it is today. Barner, a solid veteran with years of experience at all levels and job types associated with broadcasting, felt that in order for students to be successful in broadcasting, they had to have a combination of considerable hands-on lab experience at either a campus or commercial broadcast facility, and classroom work that was practical and adaptable to this career path. Barner's belief was that for this to happen, the campus radio station had to have the sound and feel of a major market commercial radio facility, with coursework taught by seasoned broadcast professionals. Unlike many stations on the non-commercial FM band, WWNW is programmed much like a commercially formatted for-profit enterprise, rather than a free-form program-based format often found at most college radio stations.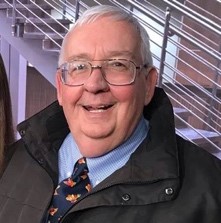 The most obvious exception is the lack of commercials, which are replaced by logged public service announcements, station promos, and underwritings at specific points during the broadcast day. Since the early 80's, WWNW has programmed a mass-appeal format of adult contemporary music, first using the moniker "Hit Radio 89", with local newscasts relative to the community. Over the years, the station was named after the school mascot, taking the name "Titan Radio," to enhance school spirit, but the programming elements remained the same.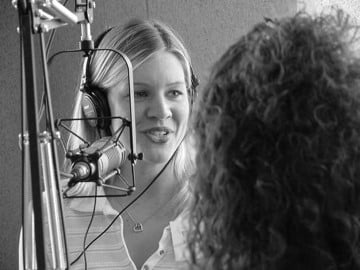 The station was granted permission to increase its power to its current level of 4,000 watts in 2008, giving it a signal comparable to most small market FM stations on the commercial dial spectrum. In 2008, Titan Radio received a BEST CAMPUS RADIO STATION recognition from the Princeton Review ranking it among the Top 20 College Radio Stations in the U.S. That recognition continued in 2009, 2010, 2011, 2012 and 2013. In 2012 and 2013.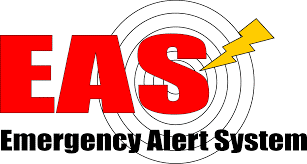 Titan Radio is a broadcast member of the Pennsylvania Associated Press. The station is the only AP member station in Lawrence County and is also a member of the Pennsylvania Association of Broadcasters (PAB). "Titan Radio" also streams online on titanradiolive.com and has free mobile apps for both Apple and Android. Current programming includes a mix of hot adult contemporary music, live local sports, and a selection of special national award-winning programs that are produced by alumni.
The Westminster College Network (WCN) is an award-winning television and production operation that produces and distributes often live and always original, local television content. WCN televises on cable systems serving customers for Comcast and Armstrong in Lawrence and Mercer counties. Westminster Cable's content includes live televised coverage of Westminster College sports, local documentaries, interview programs, news magazine shows and sports shows, and community service announcements. The TV station, which includes a live remote truck and broadcast studios, serves as a hands-on, living and learning laboratory for student-produced content from courses and serves as a laboratory for learning and portfolio-building.
The Holcad is the award-winning student newspaper of Westminster College and official voice of the Westminster student body. The Holcad started in 1884, 32 years after the establishment of the college. It has been published every year since without interruption. The student editor-in-chief is selected by the Westminster College Student Publications Board each academic year. The editor-in-chief selects the executive staff each year, and the student managers consult with a faculty advisor.
WCNLIVE.COM is the streaming source, and on-demand service for all Westminster Cable and Titan Radio live, local programming including live coverage of Westminster College sports.
WCN247.COM operates from the converged newsroom in the School of Communication at Westminster College. In addition to serving the local campus and community with news, sports, and information, the newsroom is a living, learning experiential space for our burgeoning young professionals. The newsroom is also an outlet for student-produced content from courses and serves as a practical, immersive laboratory for learning and portfolio-building.