HARRISBURG, Pa.-- As the number of confirmed cases of COVID-19 continues to rise in Pennsylvania, the state health department reports the first death related to the virus in Lawrence County.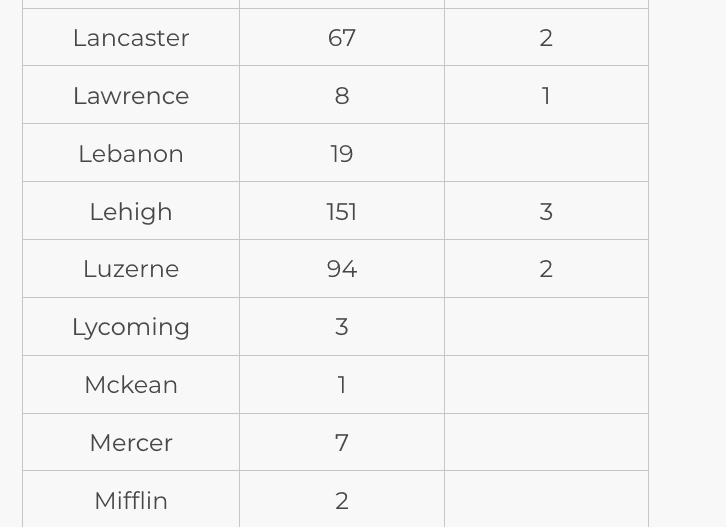 According to the Pennsylvania Department of Health, Lawrence County has eight cases along with that death.  Mercer County has seven cases.
Allegheny County has 265 confirm coronavirus patients and two deaths as of Sunday.
Across the Commonwealth, confirmed cases jumped dramatically by more than 640 to nearly 3,400 over the past day.
There have now been 38 deaths in Pennsylvania. Most of the people who have died or required hospitalization in Pennsylvania have been 65 or older.
Pennsylvania's governor says the state's COVID-19 outbreak response would be helped by a federal major disaster declaration. Gov.
Tom Wolf made a formal request for the declaration on Sunday, saying it would provide additional help to governments responding to the crisis.